Posted 2:59 p.m. Friday, Sept. 18, 2020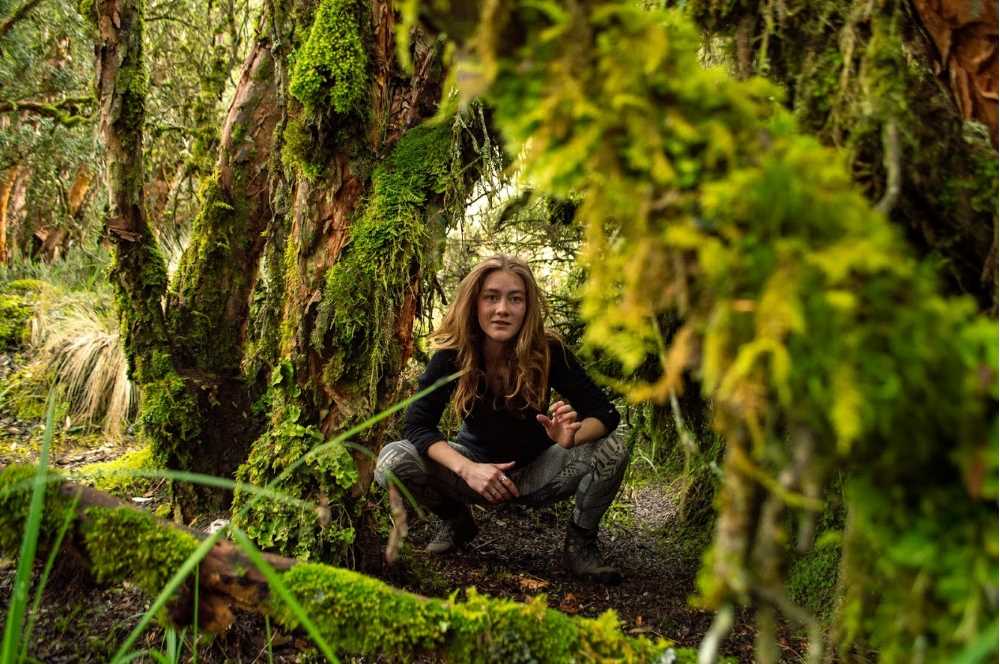 Grad's project examines what trees can teach us
From the time she was young, Carly Rundle-Borchert has believed there is more to trees than meets the eye.
That hypothesis was the seed of her recent photographic research essay, "Communicating Green," in which she examines how language and culture shape our understanding of tree science.
"Both trees and humans have their own interworking cultures: forests and cities," says Rundle-Borchert, who graduated from UW-La Crosse with a degree in English last spring. "After learning more about how healthy forests are literally rooted in a network of healthy communication (the giving and taking of information and nutrients), I wondered what human cultures could learn from these slower, larger and older societies."
Creating the project, Rundle-Borchert was inspired by a trip she took to Olympic National Park in Washington state, where she explored the old-growth forests described in Peter Wohlleben's book "The Hidden Life of Trees."
Her photographs from that visit illustrate the sheer majesty of the place — colossal conifers with gnarled roots and moss-coated branches.
Hiking by day and sleeping in a camper van by night, she began to see her project crystallize.
She also drew insight from a number of texts she had read about trees, including Wohlleben's "Hidden Life of Trees," Richard Powers' "The Overstory," Robin Wall Kimmerer's "Braiding Sweetgrass" and Florence Williams' "The Nature Fix."
"The biggest challenge I faced was getting out my first draft. I'd flip through all my notes, quotes, photos and books and be so overwhelmed I couldn't type a single word," she explains. "My favorite parts of the creation process were the little moments when an idea from two or more different authors connected, clicking in my mind. That's what continued to reinforce the purpose of my project and my passion and persistence throughout."
The result was a 24-page, self-published zine that has earned high praise from two of the authors cited in it.
Powers described the photos as "glorious" and the text as "wise, slow, wide, attentive and true."
Kimmerer said the world sorely needs this kind of storytelling.
"The combination of clear and insightful writing and the gorgeous photographs is powerful," she notes. "I really appreciate how the whole creation embodies ... the objective and the subjective, the analytical and the intuitive. Very skillful."
Rundle-Borchert hopes to turn her skill for storytelling and her affection for nature into a career as a freelance environmental photojournalist.
She is living in Bloomington, Minnesota, writing and taking photographs for the Sierra Club's North Star Chapter.
Read her full research essay here.