Posted 8 a.m. Thursday, May 26, 2022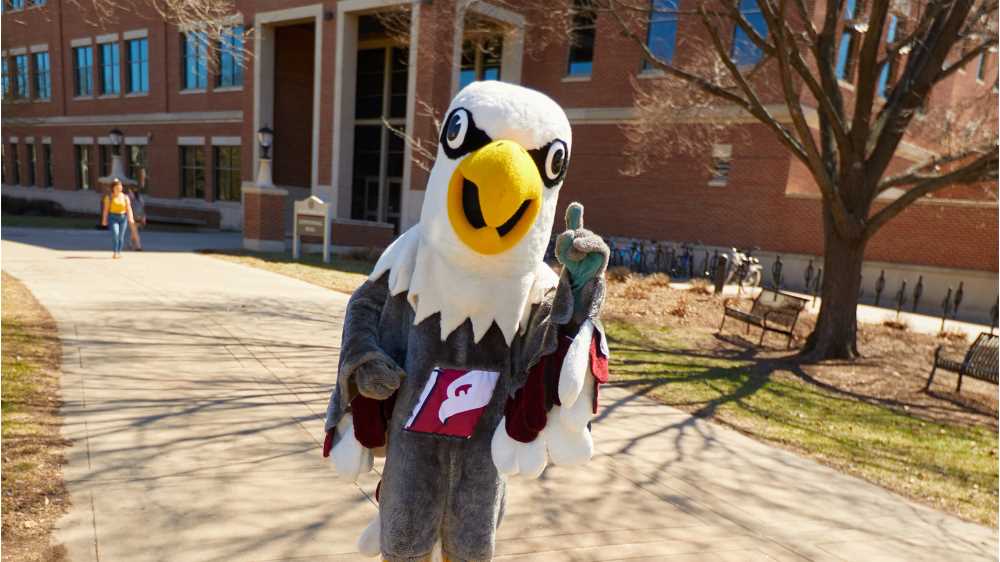 5th annual UWL Philanthropy Week a major success
Another UW-La Crosse Philanthropy Week is in the books, with hundreds of dollars raised and many displays of gratitude for the university's generous donors.
The fifth annual Philanthropy Week, held April 18-21 and hosted by the Student Philanthropy Council (SPC), was highlighted by a Penny War that brought in more than $500. The Office of Multicultural Student Services won the competition and selected its 50th Anniversary Scholarship Fund as the beneficiary.
Penny War results are below:
Multicultural Student Services: $86.19 ($88.54 in pennies/bills minus $2.35 in silver coins)
Financial Aid: $60.26 ($89.86 in pennies/bills minus $29.60 in silver coins)
Human Resources: $46.67 ($68.92 in pennies/bills minus $22.25 in silver coins)
University Communications: $24.59 ($80.69 in pennies/bills minus $56.10 in silver coins)
Recreational Eagle Center: -$20.82 ($29.18 in pennies/bills minus $50.00 in silver coins)
Additionally, the SPC introduced the first-ever "Senior Class Giving Day" in which seniors were invited to make their first gift to UWL by donating to the area of campus they care about most. The first 45 students who took part had their gifts matched by UWL alumni, faculty and staff. In total, 63 seniors made their first gift and received a unique tassel to wear at commencement, signifying their gift.
In addition to fundraising, Philanthropy Week helped raise awareness of the importance of giving, and gave students a chance to show donors their appreciation. This included an oversized thank-you card that collected dozens of signatures throughout the week. Students also helped record 120 thank-you videos for donors.
Other highlights included:
1,500 green flags placed outside the Student Union, representing the 1,500 students impacted by scholarships last year
Unique donor themes and item giveaways at the Student Union and Hoeschler Tower
Maps of the philanthropic impact at UWL posted in each residence hall.