Posted 3:25 p.m. Thursday, July 6, 2023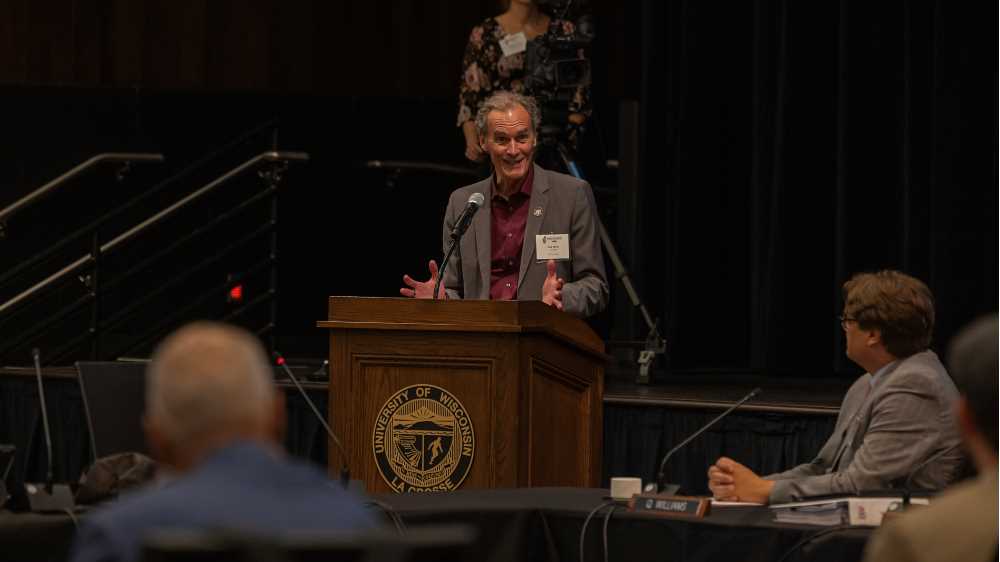 Chancellor Gow shares keys to UWL's success at Board of Regents meeting 
During the UW System Board of Regents meeting at UW-La Crosse on Thursday, July 6, Chancellor Joe Gow revealed "The Keys to UWL's Success: Great Partnerships and Extraordinary People."
"As a chancellor, as any leader, you can have the best intentions and the brightest ideas. But none of that matters unless you have the right people in the right positions to help all of us succeed," Gow said. "Just like our university would not be the same without our people, our community would not be the same without partnerships. All across the region, we've found eager partners who share our vision for building a better La Crosse and a stronger Wisconsin."
Gow highlighted two of UWL's many partners in the La Crosse area, Kwik Trip and Mayo Clinic Health System. Both play key roles in supporting the university's workforce development efforts.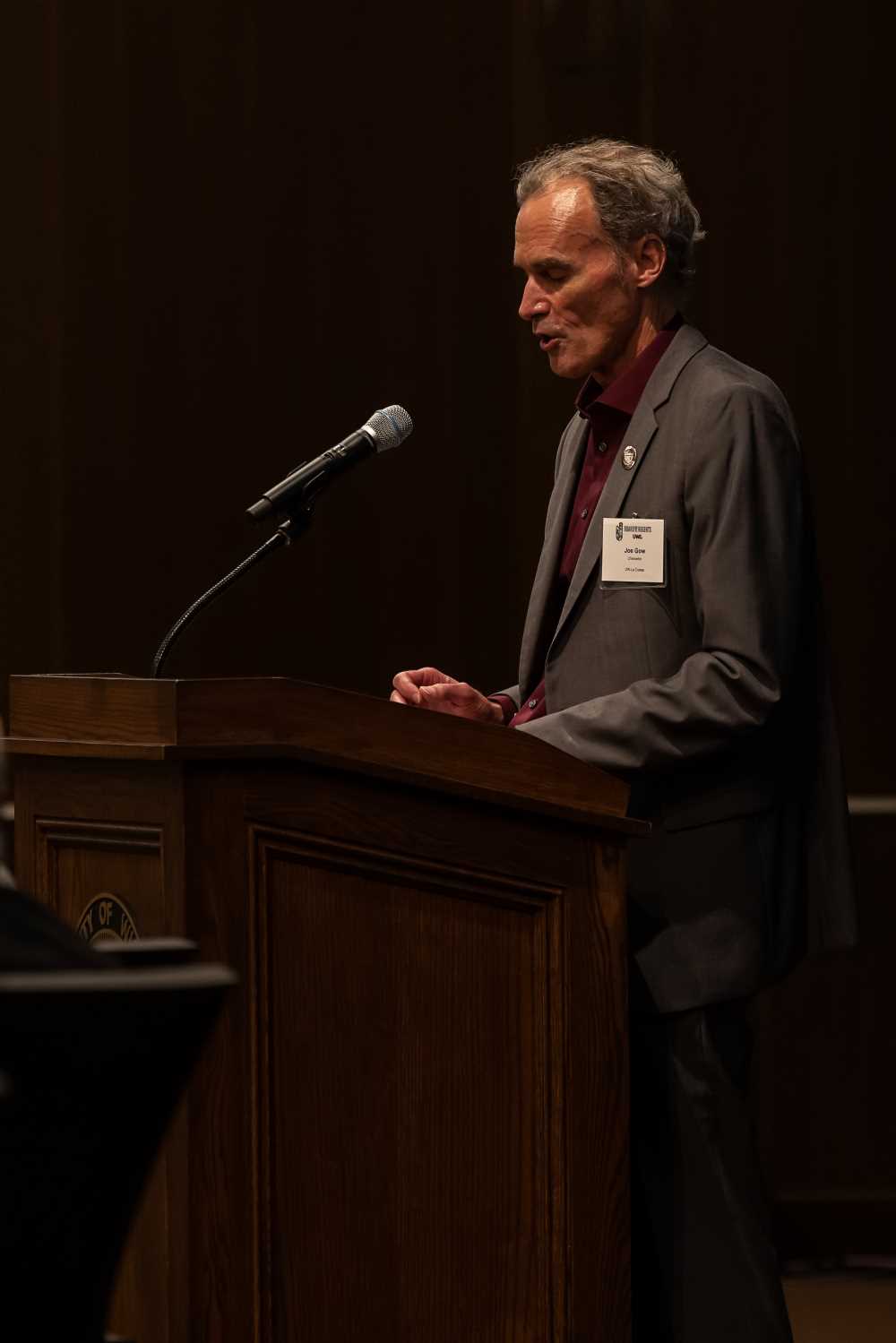 He also discussed UWL's award-winning Community Engaged Learning program, which pairs local organizations with students and faculty who are uniquely qualified to help those organizations overcome challenges.
"At UWL, we recognize and embrace the important role we play in workforce development," Gow explained. "And we know that industry standards are constantly changing. So it's crucial for us to remain nimble and responsive in how we prepare students for their future careers."
Later, Gow detailed how UWL's ACCESS Center increases access to a UWL education by providing personalized accommodations for students with disabilities.
He closed by honoring two people who left a special mark at UWL.
Truman Lowe was a UWL alum who went on to become a world-renowned artist and a beloved professor at UW-Madison. Last October, UWL dedicated its Center for the Arts to Lowe, who died in 2019.
"Now, when students walk into our Center for the Arts, they see Truman's name in big letters above the door," Gow said. "We hope it encourages them to learn more about Truman and everything he stood for. And we hope it inspires them to pursue their own dreams, wherever they lead."
Tom Volk was a longtime professor in UWL's Biology Department and one of the world's foremost experts on fungi. Amid frequent health challenges, Volk never lost his enthusiasm for life, nor his passion for sharing his knowledge with others. He died in 2022, leaving a remarkable legacy.
"In everything he did, he was unapologetically himself — passionate, vulnerable, authentic. And with a zest for life that was all his own," Gow said. "I have not met another person who embodies the human spirit quite like Tom Volk."
Other highlights
UWL is the No. 1 public university in Wisconsin with fewer than 25,000 students, according to U.S. News & World Report's ranking of the best national universities for 2022-23. Before being promoted to this national category, UWL was the top-ranked comprehensive campus in UW System for 21 consecutive years.
UWL's enrollment remains strong despite declines around the state and across the nation. Last fall, UWL welcomed its largest first-year class in history: 2,308 students. It's a record that may not stand for long; first-year enrollment for 2023-24 is looking strong as well.
Last winter, UWL opened its Fieldhouse to the campus community. The 144,000-square-foot facility supports a variety of activities and user groups, including track and field competitions, student recreation, and exercise and sport science research.
UWL's track and field teams had a sensational season this spring. The women's team won the indoor and outdoor national championships, while the men's team won the indoor national championship. Both teams were invited to the White House, where they were recognized by Vice President Kamala Harris as part of College Athlete Day.