Posted 4:14 p.m. Friday, Aug. 14, 2020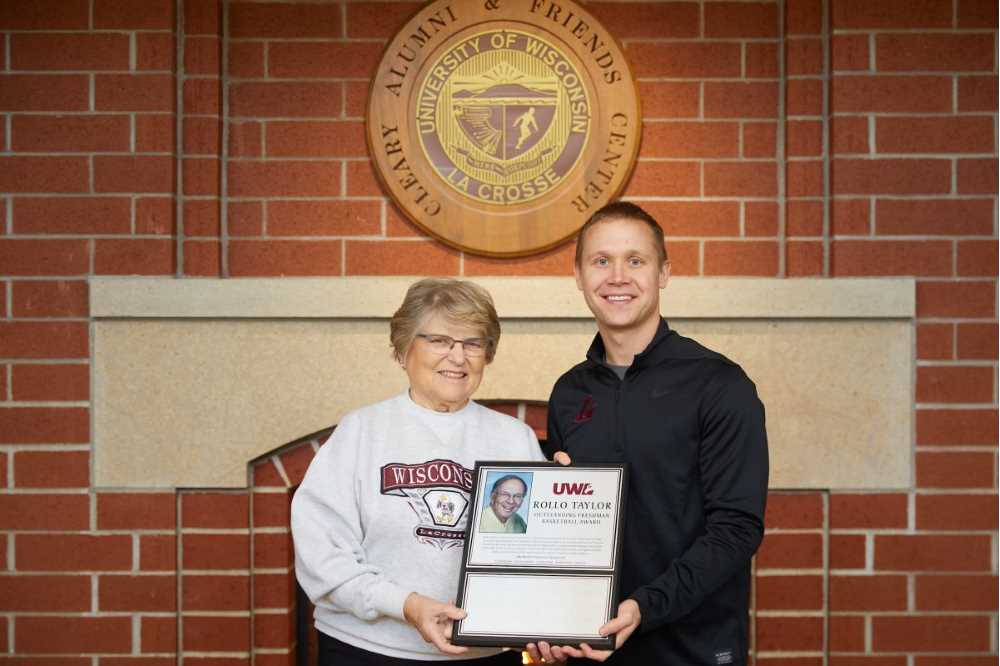 Coach Taylor being remembered for his impact on many.
Basketball Coach Rollo Taylor, '56, loved UWL. He had a special place in his heart for former students, player and coaches. And they had a special place in their heart for him.
Many are helping his legacy live on by supporting the newly formed Rollo Taylor Endowment for Men's Basketball, which will provide annual funding for coaching excellence, recruiting efforts and team travel. And, The Rollo Taylor Outstanding Freshman Basketball Award has been created to recognize freshman student-athletes showing leadership, scholarship, character and basketball ability.
The campaign to raise money for the endowment kicked off Nov. 1 at the Kohl Center prior to the UWL men's basketball exhibition game against the Badgers. A sold-out reception heard the plans for the endowment that will generate dividends into perpetuity to support the UWL Men's Basketball program that was such a big part of Coach Taylor's life.
The Taylor Family will match the first $10,000 in donations, with hopes to grow the fund to $100,000.
Tim Devine, '84, one of the attendees, is on board. He says the evening was a great kick off for a wonderful man who impacted many.
"While Coach T's own coaching record at UWL was impeccable (212-66), it does not even come close to the wins he had off the court with his players, students and the greater La Crosse community," says Devine. "I am very proud to count myself as one of his many victories." To donate, email foundation@uwlax.edu or visit https://www.uwlax.edu/foundation/?fund=donation-gen-1. Under Area of Interest, select Athletics. Under Gift Designation – Under Endowments – select Men's Basketball (Taylor Fund).
Those wanting to also make a donation for the men's basketball annual fund should select "L-Club" or annual gift to Men's Basketball under Designated Men's Sports – Select Men's Basketball.
Spaghetti fundraiser planned
Feb. 22 events will honor the legacy of Rollo Taylor: Educator, Mentor, Coach and Friend
Another opportunity for Coach Taylor's "victories" to honor his legacy will be on Saturday, Feb 22, at the UWL's last regular season home game against UW-Eau Claire. There will be a presentation at halftime about the new Rollo Taylor Endowment and Outstanding Freshman Award. After the game, a Coach Taylor Legacy Celebration will be held at the Cleary Alumni & Friends Center, reminiscent of the end-of-season dinner that Rollo and Kay Taylor hosted in their home annually for his freshman teams. This spaghetti dinner will offer time for former players, assistant coaches, students, UWL colleagues and community friends to share stories of how Rollo touched their lives. Many of Rollo's family plan to attend both the game and celebration. Get details at: https://www.uwlax.edu/alumni/connect/calendar-of-events/.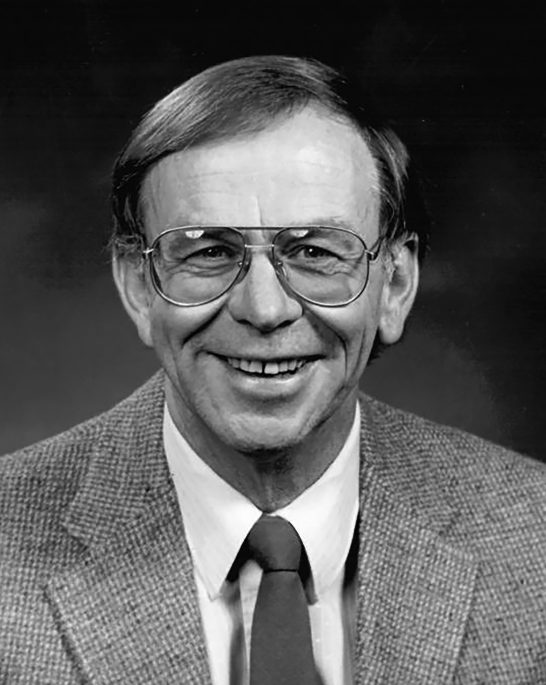 Rollo Taylor at UWL
Student-athlete who graduated in 1956.
Returned in 1965 to teach and coach for 27 years.
Achieved a 212-66 coaching record, including a 7-1 record as interim varsity head coach.
Mentored countless students and helped many find their first teaching and coaching jobs.
Entered into the UWL Wall of Fame, Wisconsin Basketball Coaches Hall of Fame.
Community recognition included the Boys & Girls Club Wall of Fame and 1999 Oktoberfest Festmaster.