Posted 1:44 p.m. Monday, Aug. 17, 2020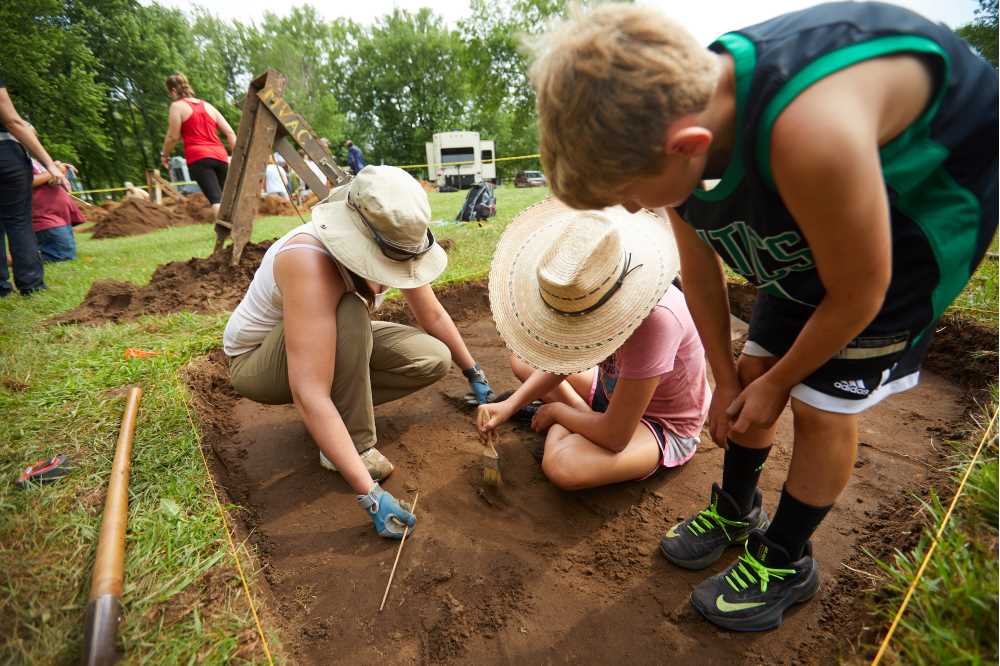 MVAC provides archaeological experience to UWL students and the public during annual program
Digging holes and getting dirty is something many enjoyed as they were growing up. For some – it becomes a profession.
The Mississippi Valley Archaeology Center, or MVAC, puts that career path on display every year during its annual public field school. Through the program, those interested in archaeology have the opportunity to experience a 'day in the life' of an archaeologist.
"It's fun – digging in the dirt, great company. People here are friendly," says UWL student Roger Mustache Jr. "Being able to go through and find these artifacts that have been left behind. It's pretty awesome to see this and to be able to hold a piece of history in your hand."
Mustache Jr., an archaeology major, was one of seven UWL students that volunteered at this year's field school at Goose Island County Park. Joining them for the program were 14 middle school and 18 adults and high school students.
"Trying fieldwork before college helps them understand how archaeologists work and see whether this area of study is a good match for them," explains MVAC senior researcher Connie Arzigian. "In the field, participants work alongside professional archaeologists on an excavation where they can see the past being discovered and experience the process firsthand. In the lab, they wash and sort pottery, stone tools, and other artifacts they helped to find."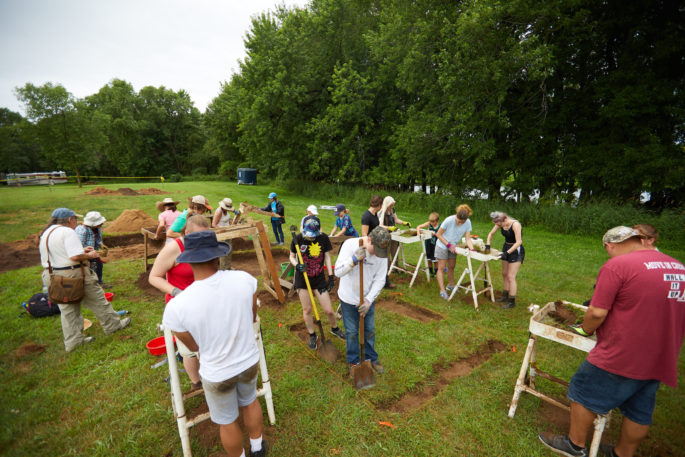 According to MVAC, some of the artifacts found during this year's program included broken ceramics, fragments of ancient fireplaces and stone tools that are estimated to be 1,000 to 2,000 years old.
"Experiencing what is involved in excavation, and seeing, touching, and discovering for themselves the artifacts from the past, gives people a better appreciation of the meaning of the work and the need for preserving archaeological sites and information," says Arzigian.
MVAC, located on UWL's campus, has partnered with the university since 1982 to research archaeological resources in the Coulee Region. The organization conducts research, provides resources and educational materials to both UWL students and the public, and works to preserve ancient artifacts in the Upper Mississippi River Valley. In the last 10 years alone, MVAC's public field school has hosted more than 175 participants.
For more on MVAC, visit mvac.uwlax.edu.