Posted 10 a.m. Monday, June 6, 2022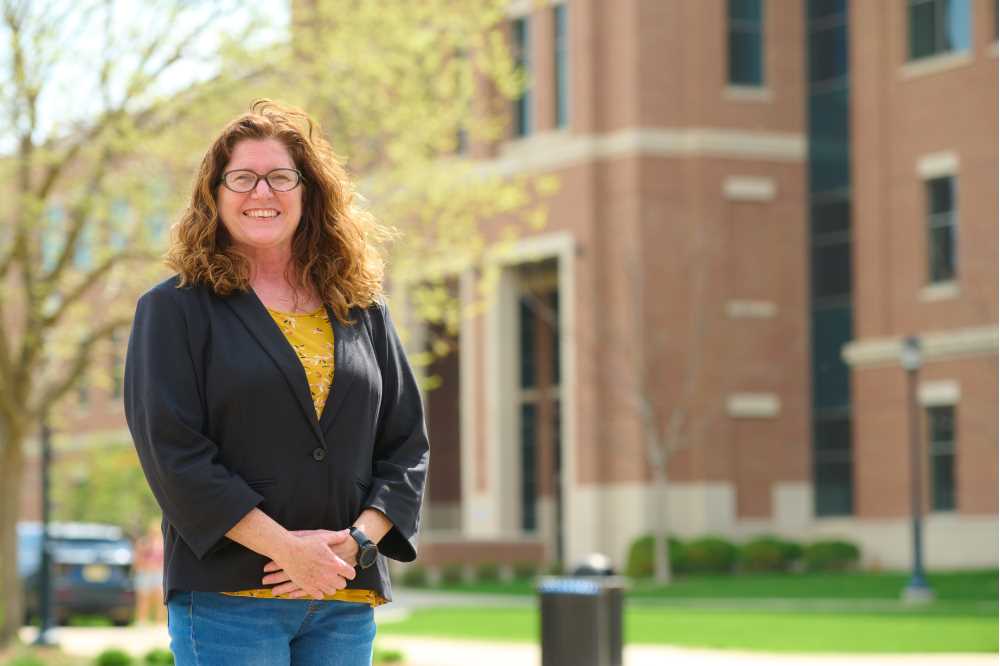 Ronda Leahy wins 2022 Eagle Teaching Excellence Award
UW-La Crosse is home to many outstanding faculty who make a difference in students' lives inside and outside the classroom. This year, UWL's Provost Office received more than 500 nominations from students hoping to recognize their favorite teachers. From these nominations, a university committee selected six faculty to receive 2022 Eagle Teaching Excellence Awards. The winners will be honored during Chancellor Joe Gow's opening remarks for the fall semester.
They are:
This is the third of six stories highlighting the winners.
Ronda Leahy, Communication Studies
Started at UWL: 1996
Courses: I teach in the Communication Studies Department in the Organizational and Professional Communication area. I teach our General Education course, a Professional Communication course, an Interviewing course and the capstone course in Communication Studies.
Background: UWL was my first teaching position after graduate school. Putting myself through college, I had several part-time jobs. The most interesting job was working in food stands at carnivals. In other words, I was a "carny!"

Favorite part of teaching: I love creating and maintaining relationships with my students. Interacting with students is my favorite part of my job. My goal is to create a classroom culture of mutual respect. I believe we learn from one another. I try to get to know my students individually so that I can tailor assignments to help them in their future endeavors. I enjoy seeing my students learn and flourish. I love hearing from students about how I helped them in their successes beyond my classroom.