Posted 12:54 p.m. Wednesday, June 9, 2021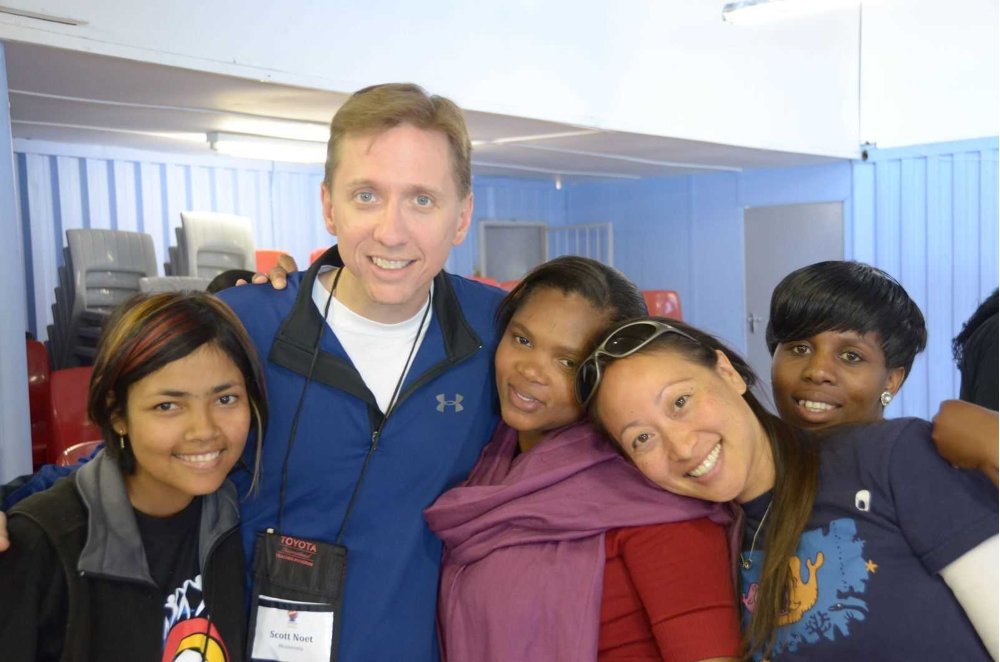 Scott Noet finds success as Owatonna educator
Owatonna Middle School teacher Scott Noet gets it.
During football season, Noet does class picks with the teams playing the hometown Huskies. He connects geography, the historical significance of mascots, and even adds in a little math.
To connect with a Muslim student, Noet asked about Ramadan. He and others in class joined the student in fasting that month. All fasting took part in an impromptu Rock 'n' Roll Ramadan for those not heading to the lunchroom one day.
And, Noet pits class against class in friendly contests with charts and graphs. Students don't even realize they're learning how to use and read them.
The longtime educator even gives students catchy nicknames they relish and cherish. One who snacked on carrots quickly became the "Carrot Queen," a title that helped her feel important despite being just outside the "cool" middle school circle.
Students remember Noet for making their lives better socially and academically.
"He connects kids with content. He makes learning real, relevant and fun," notes colleague and Owatonna Education Association President Todd Andrix. "He meets all challenges while putting the child first."
Along with students, colleagues recognize Noet's talents. Past accolades include being a 2017 finalist for Minnesota Teacher of the Year and the 2019 Minnesota History Teacher of the Year. He's known for steering his success back to his students and peers.
"His humility is rooted in a deep appreciation for the gifts his students bring to the world, and in the brilliance of his teaching community, here and around the globe," explains Jessica Ellison, president of the Minnesota Council for Social Studies. "Mr. Noet's awareness of our interdependence on one another to ensure a better future is central to his classroom and his own learning."
At Owatonna since 1996, Noet has traveled worldwide to learn new teaching concepts. He's worked with orphaned kids in Mongolia, spearheading a "Yes we Khan" student-run school supplies drive that sent materials from Owatonna to the Asian country.
With Sustainable South Africa, he promoted ecologically sound lifestyles through schools, youth and family networks. And Noet took middle schoolers to Bosch in Burnsville, Minnesota, so they could discover how the STEM skills they were learning could be put to use.
"If all of the kids realized that they could apply their talents in any field and pursue any happiness they chose to pursue, there would be myriad benefits for humanity," Noet told the Owatonna People's Press during a STEM event.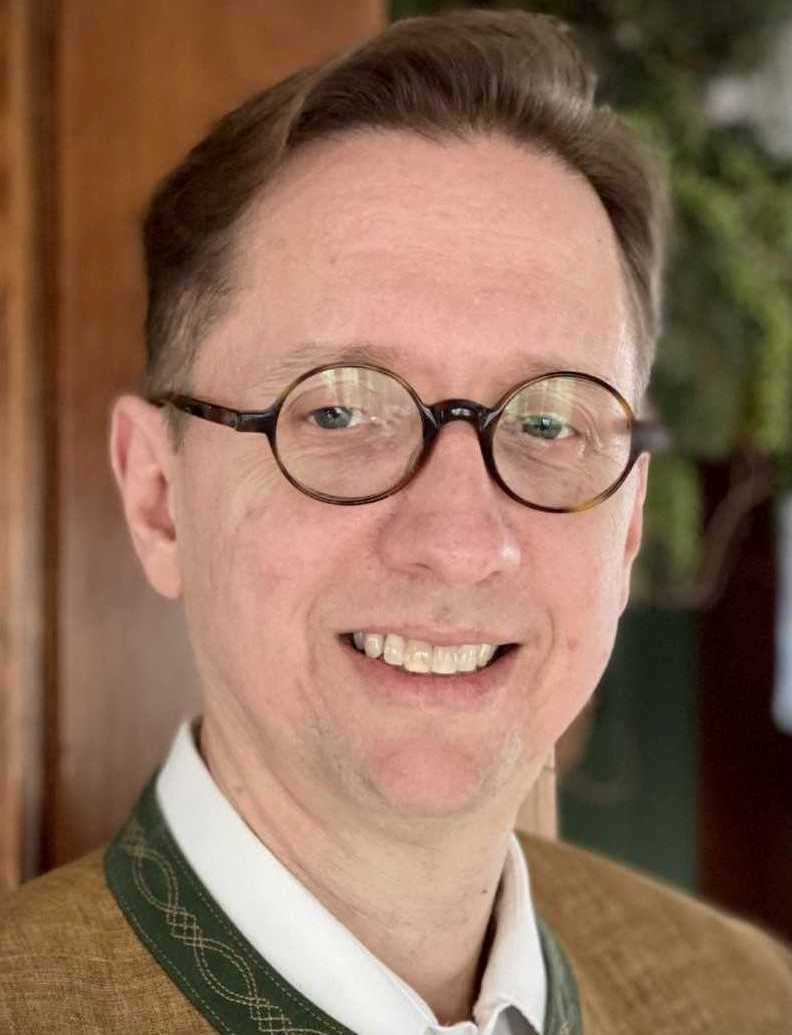 Scott Noet, '90
Dedicated and respected long-time educator.
Recipient of the Goethe Institute Transatlantic Outreach Program Fellow of the Year for U.S. & Canada; Gilder Lehrman Institute of American History Minnesota Teacher of the Year; state and school Teacher of the Year; others.
Currently a 7th and 8th grade social studies teacher at Owatonna, Minnesota, Public Schools.
Bachelor's in history; master's in education, Southwest State, Marshall, Minnesota.
Three are distinguished alumni
Alumni from the '80s through 2009 have earned top awards bestowed by the UWL Alumni Association for 2021. They're being honored for distinguished service and successful careers.
Distinguished alumni awarded in 2020 will be honored virtually in fall 2021or during an in-person ceremony in 2022, if possible. When recognized, the alumni will speak with students and take part in a panel discussion.
A virtual ceremony for some of the recipients is set for 9 a.m. Saturday, Sept. 18, 2021. Get details from the Alumni Association calendar.
The 2021 honorees include:
The Maurice O. Graff Distinguished Alumni Award
Recognizes outstanding achievement of alumni who have brought honor and distinction to the university. Long-time administrator Maurice O. Graff instituted the honor in 1977.
Margaret Van Bree, '82
Revered health executive, educator; collaborator; mentor.
Recipient of Exemplary Leadership Award, Ronald McDonald House of Providence; Career Achievement Award, Providence Business News; Houston's 50 Most Influential Women, others.
Retired president of Rhode Island Hospital and Hasbro Children's Hospital.
Bachelor's in community health education; master's in hospital administration, University of Minnesota; doctorate in public health, Tulane University.
(Will accept award in fall 2022)
Rada Distinguished Alumni Award
Recognizes alumni who have graduated within the last 20 years, achieved professional distinction and taken part in humanitarian activities. Professor emeritus Ron Rada and his wife, Jane, created the award in 2002.
Anna Hatch, '09
Renowned scientist in biomedical research, science diplomacy and science communication.
Recipient of the National Science Foundation Graduate Research Fellowship; P.E.O. Scholar Award.
Currently program director for the Declaration on Research Assessment Program Director at the American Society for Cell Biology in Rockville, Maryland.
Bachelor's in biology and chemistry; doctorate in biochemistry, Dartmouth College, Hanover, New Hampshire.
(Will accept award in fall 2022)

Burt and Norma Altman Teacher Education Award
Honors and recognizes outstanding educators and the significant contributions they make to children and communities. Professor Emeritus Burt Altman and his wife, Norma, long-time supporters of teacher education, created the award in 2015.
Scott Noet, '90
(See above)
2020 honorees include
The Maurice O. Graff Distinguished Alumni Award
James Burkhart, '68 (Will accept award in fall 2022)
Michael McGinley, '82 (Will accept award in fall 2021)

Rada Distinguished Alumni Award
Kara Pennoyer, '06
(Will accept award in fall 2021)

Parker Distinguished Multicultural Alumni Award
Jennifer Miller, '70
(Will accept award in fall 2021)

Burt and Norma Altman Teacher Education Award
Penny Kroening, '85 (Will accept award in fall 2021)
Steven Olson, '85 (Will accept award in fall 2021)