Posted 12:19 p.m. Monday, Aug. 17, 2020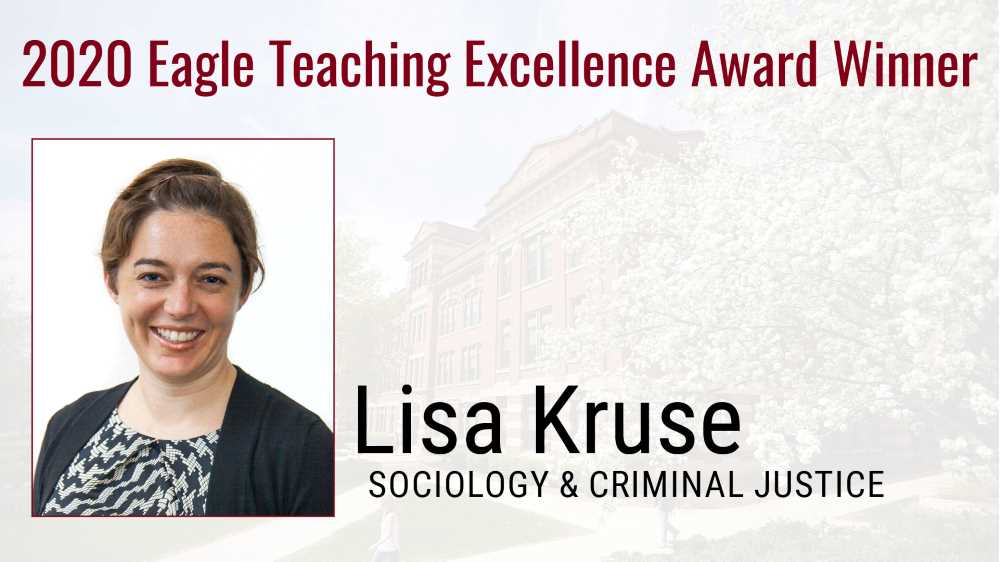 Lisa Kruse wins 2020 Eagle Teaching Excellence Award
The best educators have a profound impact on students, in and out of the classroom. This year, UWL's Provost Office received more than 500 nominations from students hoping to recognize their favorite professors and instructors.
From these nominations, a university committee selected six faculty to receive 2020 Eagle Teaching Excellence Awards. The winners will be highlighted on the university's homepage in the coming weeks, along with being honored during Chancellor Joe Gow's opening remarks for the fall semester.
They are:
Lisa Kruse, Sociology & Criminal Justice
Christa Kiersch, Management
Greg Ormes, Communication Studies
Barrett Klein, Biology
Megan Strom, Global Cultures & Languages
Tushar Das, Mathematics & Statistics
This is the first in a series of stories profiling the winners.
Lisa Kruse, Sociology & Criminal Justice
Started at UWL: Fall 2013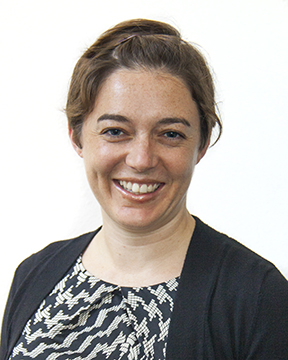 Courses: "I teach upper level criminal justice courses — Introduction to Criminal Justice, Law & Society, Surveillance & Society, as well as statistics, Introduction to Sociology and Sociological Theory."
Background: "Prior to UWL, I taught classes in sociology at Western Michigan University and ran the open access digital repository through the library at the university. Before teaching at WMU, I was an academic advisor at Eastern Michigan University and a research assistant for renowned critical criminologist Dr. Gregg Barak."
Favorite part of teaching: "Connecting with students in the classroom and beyond. It is the best feeling to see students get passionate about the subject matter, to help them through tough material, to be there for them in times of need, to help them get internships and jobs that they are excited for, to have them stop by my office for a chat. The students at UWL are the greatest, and I feel incredibly fortunate to be a teacher. Thank you to all of my students for making my job amazing and to those who nominated me for this award. I am flattered by this recognition."