Posted 12:42 p.m. Monday, May 23, 2022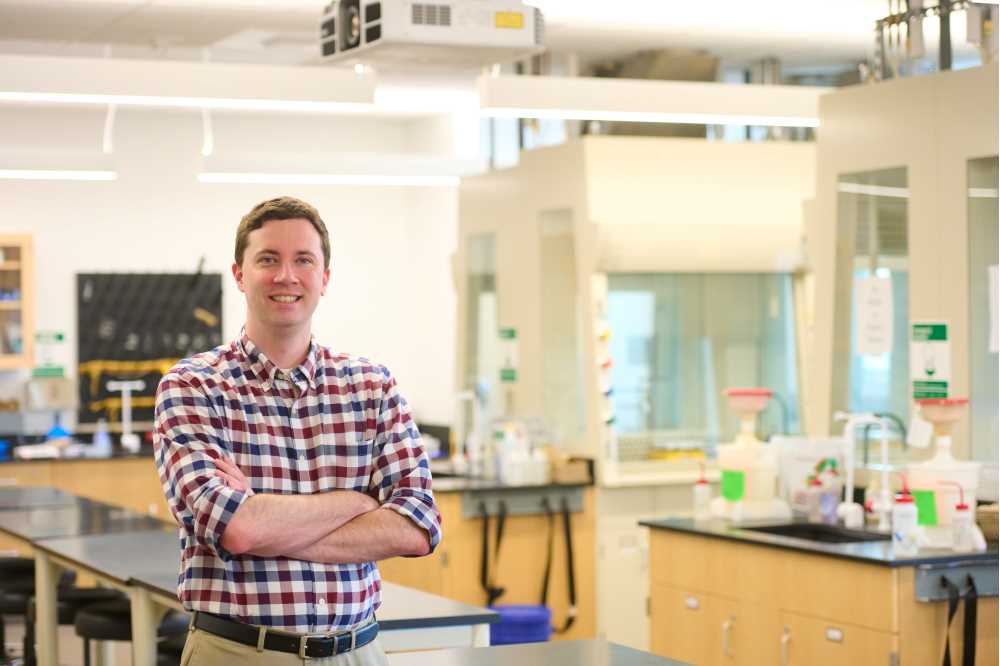 Ben Haenni wins 2022 Eagle Teaching Excellence Award
UW-La Crosse is home to many outstanding faculty who make a difference in students' lives inside and outside the classroom. This year, UWL's Provost Office received more than 500 nominations from students hoping to recognize their favorite teachers. From these nominations, a university committee selected six faculty to receive 2022 Eagle Teaching Excellence Awards. The winners will be honored during Chancellor Joe Gow's opening remarks for the fall semester.
They are:
This is the first of six stories highlighting the winners.
Ben Haenni, Chemistry & Biochemistry
Started at UWL: 2015
Courses: I am in the Chemistry and Biochemistry Department, and I mostly teach organic chemistry.
Background: Prior to teaching at UWL, I was earning my Ph.D. at UW-Madison, studying physical organic chemistry with Bob McMahon.
Favorite part of teaching: Ultimately, my favorite part of teaching is the students. Every semester, I get to meet a brand-new group of people! Getting to know my students during office hours, in the lab and chatting before class is incredibly fulfilling. In my experience at UWL, the students are intelligent, passionate, sometimes a little goofy, but always interesting. Because of the students, I have fun every day that I go into work. How cool is that?