Posted 11:31 a.m. Monday, Feb. 1, 2021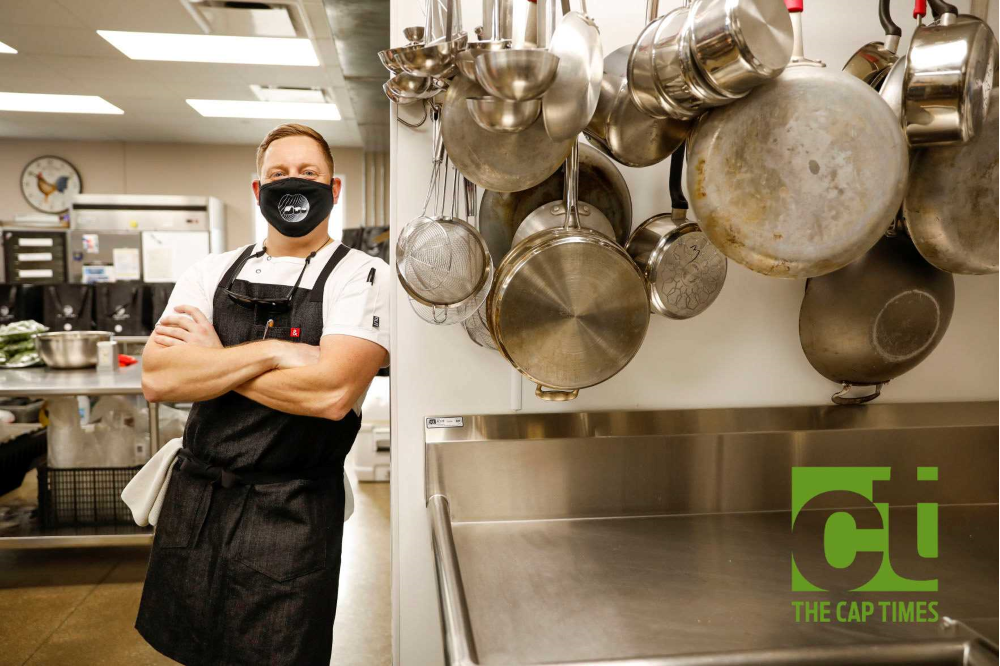 Alum's Madison-based meal kit business takes off amid COVID-19
As a former collegiate swimmer, Ethan Kaercher is used to throwing himself into the deep end.
But his boldest leap didn't end with a splash in a swimming pool — it landed him in the Madison area restaurant scene, trying to carve out a niche for his private cooking and catering company.
"There are many things that can hinder the start of a business, especially a food-focused business," says Kaercher, who attended UW-La Crosse from 2000-05 before leaving to work in the restaurant industry. After years in the kitchen, behind the bar and in various management positions, Kaercher started his own business — Mad City Chefs — in 2012.
"The amount of competition for catering and restaurants in the surrounding area is a lot," he explains. "So defining a specific niche was difficult. It took quite a while to determine what the key to success was for me."
Early on, Mad City Chefs specialized in in-home catering. Private chefs would knock on your door, get set up in your kitchen and prepare you a gourmet meal.
And while that service will continue to be a hallmark of the business, it's difficult to pull off amid COVID-19.
Kaercher's solution? Shifting to home meal kits — similar to those sold by Blue Apron and Hello Fresh — consisting of locally sourced ingredients and creative, easy-to-follow recipes.
"I like traditional-style dishes from around the world and put a unique spin on them," says Kaercher, whose meal kit recipes include maple-butter pork chops with baby potatoes, "Swedish-ish" meatballs with sautéed swiss chard and fusilli, and blackened tilapia tacos with fresh pico de gallo.
Customers can't get enough. Since July, the business has seen a 400% increase in meal-kit orders.
"Our customer base," he says, "is as eclectic as our recipes."
Kaercher prepares the meal kits himself at the Badger Prairie Needs Network, a shared kitchen and food pantry in Verona. Most of the meals fall into one of two categories: Latin or Hispanic cuisine and gourmet comfort food. He offers "meat-etarian" and vegetarian meal plans, and hopes to branch out into other diets and lifestyles.
As a small business owner, Kaercher wears many hats — not just the puffy, white kind normally associated with chefs.
Until he can hire a contractor, Kaercher is also his own driver, delivering meal kits to doorsteps all over Dane County.
"It's a challenge to be constantly juggling marketing, being in the kitchen and community outreach," he notes. "It's been a definite challenge the past six months, but it's been really rewarding, too."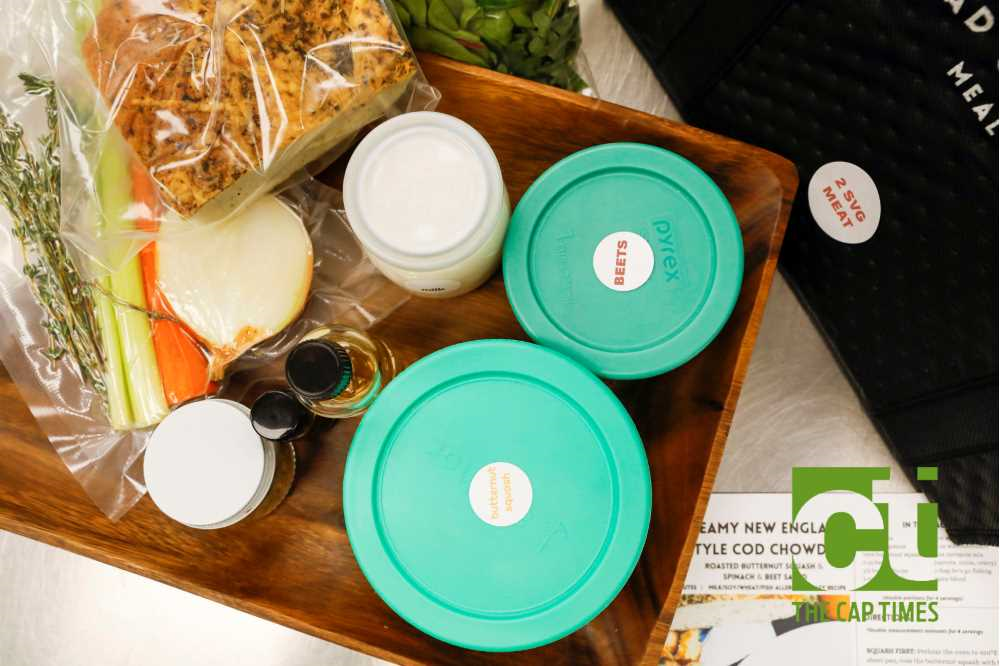 Kaercher's culinary curiosity existed long before he began working in restaurants.
His parents were excellent cooks in their own right, and he would watch them spin simple ingredients from the family farm into memorable, mouthwatering meals.
Even as a child, Kaercher wasn't afraid to experiment in the kitchen. One of his earliest memories of cooking is sitting on the kitchen floor with his twin brother, dusted with flour after attempting to make pancakes.
He fine-tuned his craft as he progressed through school and went on to study Exercise Sports Science, with an emphasis in nutrition, at UWL. (Kaercher was also a member of the UWL men's swim team from 2000-04.)
Several years later, hoping to brush up on his business acumen, Kaercher enrolled in the Small Business Entrepreneurship program at Madison College, graduating in 2012.
But he is hardly done learning. One of his key takeaways from working in the restaurant industry, he says, is you can't be afraid to try new things.
"The main thing I enjoy about cooking is that there are endless ways to approach just about any dish, element or ingredient," he says. "Not being classically trained as a chef, I may have a different interpretation of the ingredients than some other chefs. Having an ever-changing menu, I am constantly reinventing, every week."