Posted 10:32 a.m. Sunday, Oct. 8, 2023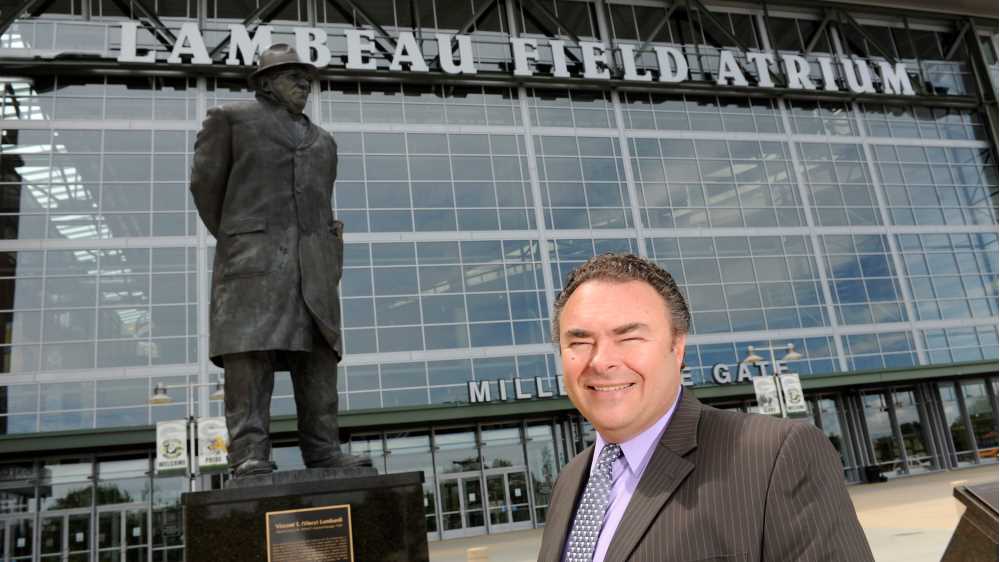 Brad Toll, '85, a driving force behind Green Bay's efforts to host in 2025
A longtime tourism executive who got his start at UW-La Crosse is at the center of Green Bay's plans to host the 2025 NFL Draft.
Brad Toll, '85, is the president and CEO of Discover Green Bay and one of the driving forces — along with leaders from the Packers and other area stakeholders — behind the city's successful bid to host the NFL's flagship offseason event.
The community had been pushing to host the draft for several years, ever since the NFL moved away from longtime host site Radio City Music Hall after 2014.
"We're really excited to have it here. We've been after it for a number of years," says Toll, who has led Discover Green Bay since 2006. "Folks who follow the NFL know that Green Bay is the smallest city with a team. It's actually the smallest city with a professional sports team in the United States, and there are stereotypes that come along with that.
"We're excited to show everyone what a great community this is, how passionate we are about our team, but also how welcoming we are to all the other teams. It's going to be a lot of fun."
Toll estimates that nearly 240,000 people will attend the NFL draft in Green Bay — more than double the city's population.
This is expected to bring a $20 million economic boost to the city, with ripple effects across the state bringing the total impact closer to $100 million.
Green Bay's small size adds even more logistical challenges to an already intensive planning process.
Most hotels in major cities have between 600 and 800 rooms. Green Bay's largest hotel has fewer than 400 rooms, meaning attendees will be spread out among more venues and a wider geographical area.
Those staying outside walking distance of Lambeau Field will require around-the-clock shuttle services.
And traffic patterns will need to be carefully mapped to ease congestion on the city's roads.
Toll and his team will play an important role in addressing these challenges, among others.
Other infrastructure is already in place — such as an upgraded convention center that reopened in 2015, the Packers' Titletown District that opened in 2017, a new exposition center that opened in 2021 and the Discover Green Bay visitor center that opened this September.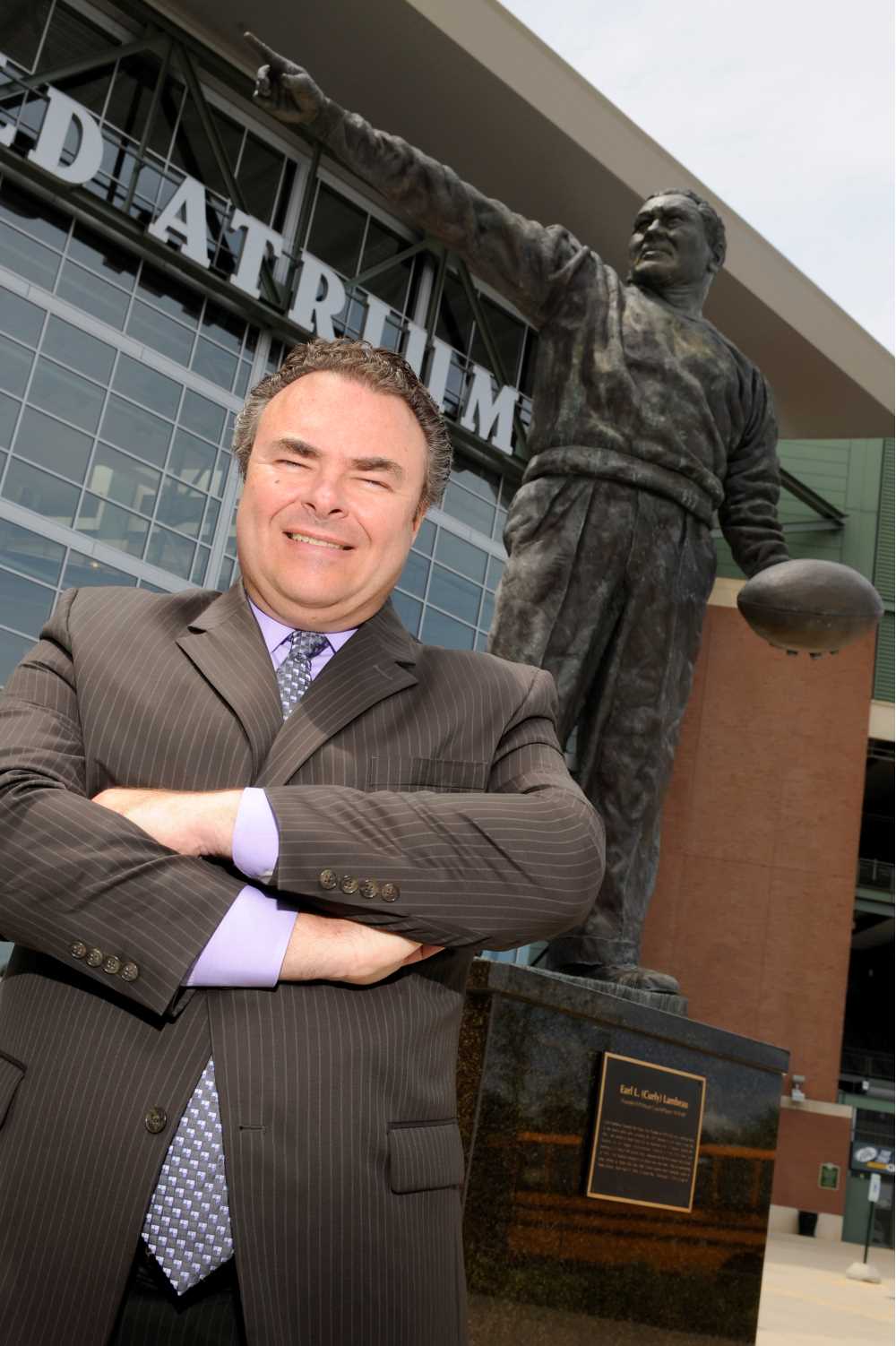 These projects, and countless smaller ones, were developed to enhance the experience for residents and tourists alike.
"In this industry, we're usually dealing with people who are on vacation, who are excited to be where they are," Toll says. "Being in a city like Green Bay, I've talked to people who dreamed their entire life about visiting Lambeau Field. You see grown men realize that dream with tears in their eyes. If we can make that experience even better than that dream, or at least live up to it, then that's a really cool thing."
Green Bay and the Packers are so intricately entwined they've become almost synonymous. But Toll says there are many other aspects of Green Bay's culture that are worth exploring — from breweries and wineries, to ample outdoor opportunities, to a robust live music scene.
"Green Bay surprises a lot of people," Toll says. "People know the Packers. But we hear them say over and over, 'I had no idea there were so many other things here.' "
Toll has significant experience landing and coordinating major national events. He was vice president for Visit Saint Paul when the city hosted the 2004 NHL All-Star Game, and when it was selected to host the 2008 Republican National Convention.
Before his work with Visit Saint Paul and Discover Green Bay, Toll was a tour guide for Holiday Vacations, an Eau Claire-based travel agency.
There, Toll led tour groups at vacation destinations all over the world — from Australia, to Europe, to Hawaii, and many places in between.
After his first few months with the agency, Toll entered a management training program and was later charged with leading a staff of 50 salespeople.
In each stage of his career, Toll says his UWL education proved tremendously useful — both in his approach to his profession, and his approach to working with people.
Toll, who majored in business administration and sang in the men's chorus, says UWL helped shape him into a well-rounded person, equipped to lead in even stressful situations.
"UWL was awesome. I loved my business classes, and I loved a lot of the elective courses I was able to take on topics like psychology and behavioral management," he says. "My education provided me with a much broader perspective than just my major. I still look back on a lot of those courses today.
"When you're a UWL grad, you always love La Crosse, and you always love the university. It's fun to look back, and it's fun to see all the ways campus has changed since I graduated in '85."