Posted 10 a.m. Tuesday, June 28, 2022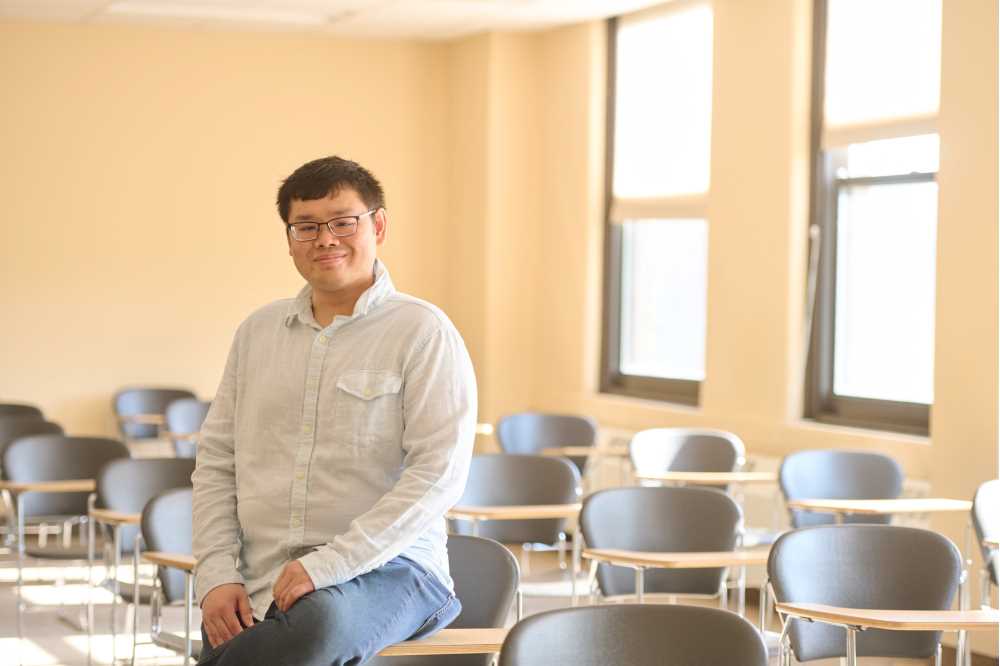 Jason Sumontha wins 2022 Eagle Teaching Excellence Award
UW-La Crosse is home to many outstanding faculty who make a difference in students' lives inside and outside the classroom. This year, UWL's Provost Office received more than 500 nominations from students hoping to recognize their favorite teachers. From these nominations, a university committee selected six faculty to receive 2022 Eagle Teaching Excellence Awards. The winners will be honored during Chancellor Joe Gow's opening remarks for the fall semester.
They are:
This is the sixth and final story highlighting the winners.
Jason Sumontha, Psychology
Started at UWL: 2019
Courses: I'm an assistant professor in the Psychology Department, where I teach topics related to culture, families and ecological systems. For example, I teach classes like PSY 282: Cross Cultural Psychology, PSY 325: LGBTQIA+ Youth Psychology and CYC: 301 Overview of Child and Youth Care.
Background: Before coming to UWL, I was a graduate student at the University of Virginia (UVA), where I received my Ph.D. in community and developmental psychology. At UVA:
I taught classes on Research Methods, Statistics, Data Analysis, and Family Systems.
I did research on LGBTQIA+ parents and their children
I was the Graduate Fellow for Diversity and Inclusion in the UVA Psychology Department. In that role, I led department initiatives that infused equity and inclusion into the department's policies and culture.
Favorite part of teaching: I love when students see their culture, identity, experiences, family or friends in what we learn. To me, learning should be an adventure. I want students to remember a time when everything was new and learning was a grand quest — of dinosaurs, starry skies, metamorphosis and volcanoes. And to find that, after all is said and done, the learning (and adventure) brought them right back home. Back to where they started. Back to their community. Back to themselves. And they see all they knew before through new eyes and an older heart. That is the magic and adventure of learning!