Posted 7:30 a.m. Tuesday, Aug. 17, 2021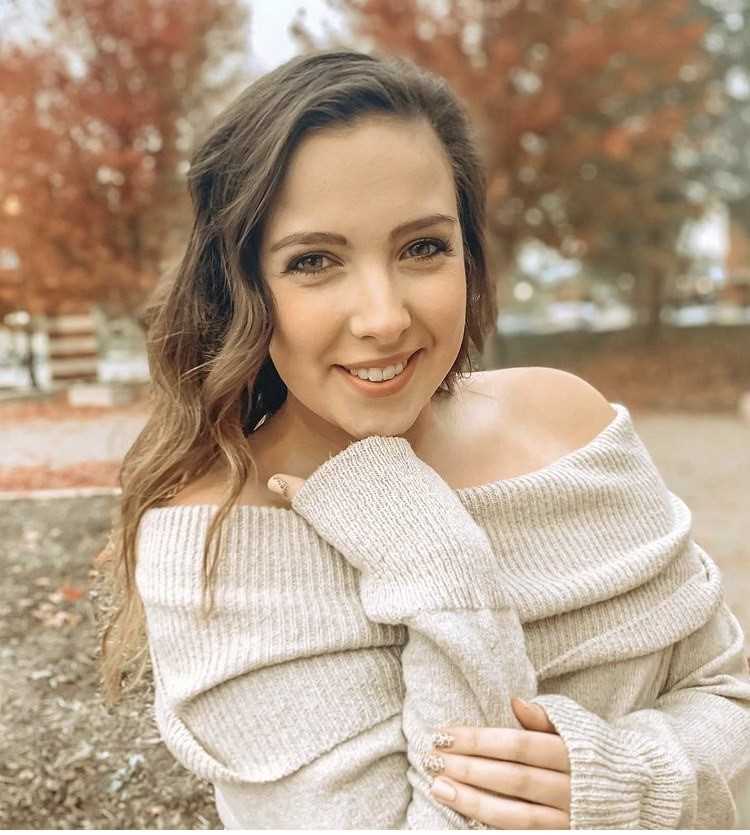 Emily Stephenson dreamed of becoming a teacher. As a child, she even instructed her dolls and stuffed animals. But her plans were put on hold in May 2020, when Emily sustained life-altering injuries in a head-on car accident.
Lesson of a lifetime
UWL grad overcomes accident to pursue her passion
Emily Stephenson was driving east on Wisconsin Highway 21, enroute from La Crosse to her home near Green Bay, when a driver in the westbound lane fell asleep.
Their vehicles collided at 65 mph, crushing the front end of Emily's Volkswagen Passat and sending the dashboard into her legs. She broke both femurs in three places, split a kneecap, tore a meniscus, sustained a cartilage defect and broke both tibias at the knee. But she did not lose consciousness.
Emily remembers every moment of the accident and its aftermath — the truck crossing the centerline, the violent crunch of impact, the surreal sight of her broken bones, some piercing the skin.
She was taken to the trauma center at Marshfield Clinic, where doctors prepared her for emergency surgery.
There would be plenty of time to speculate about her future, about her chances to regain her quality of life. In those turbulent moments on May 17, 2020, Emily Stephenson was fortunate simply to be alive.
"I still struggle with everything that happened, and sometimes the thoughts and memories come back to me," says Emily, who at the time of the accident had just completed her junior year in the Middle Childhood-Early Adolescent Program at UW-La Crosse. "But I also know it could have been worse. It could have been so much worse."
I still struggle with everything that happened, and sometimes the thoughts and memories come back to me.
Emily's road to recovery — amid a pandemic — meant many long days in bed or a wheelchair. It meant PTSD and the uncomfortable grip of powerful medication. It meant lifting herself up and relearning to walk, painstaking step by painstaking step.
As difficult as it was, that road led Emily to one of the most gratifying moments of her life. On May 15, 2021, she walked across the La Crosse Center stage to receive her bachelor's degree — nearly a year to the day after her life-altering accident.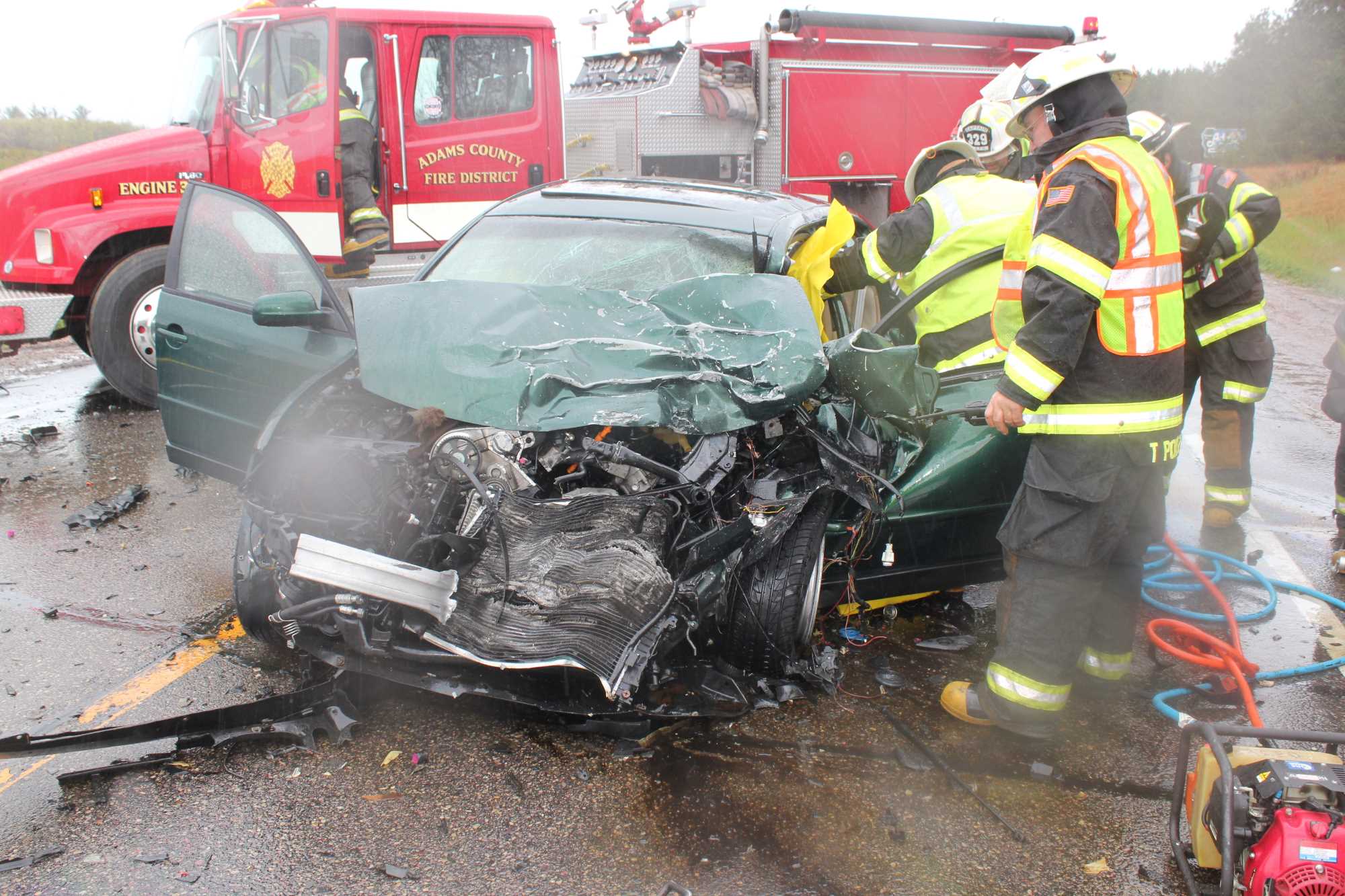 A mother's promise
A Good Samaritan stopped at the scene of the accident and called Emily's mother, Carla Loritz.
Carla grabbed her phone and keys and rushed to the hospital — a two-hour drive from the family's home in Suamico, just north of Green Bay. Her only stop was to pick up Emily's stepmother, who had also dropped everything to go to the hospital.
The women talked as they drove, reassuring each other, but bad thought after bad thought raced through Carla's head.
"It was an awful drive. My mind just went crazy, expecting the worst," recalls Carla, a nurse at Aurora Fertility Center in Green Bay. "Shortly after I left, they called and said they were making a pitstop so they could give Emily fluids in Wisconsin Rapids. As a nurse, my mind went nuts. I knew it was not good if they had to stop and stabilize her."
The mothers arrived in Marshfield early that night but were not allowed to see Emily due to COVID-19 restrictions. So they sat in the car and waited, and waited. The cold rain outside only dampened their spirits.
Late that night, hospital staff agreed to let Carla see her daughter minutes before she was wheeled into surgery.
"The visit was very short. We talked for a bit, and she told me how scared she was," Carla remembers. "When I turned to leave the room, she said something I'll never forget. She said, 'God is good — all the time.' I mean, we're a family of faith, but it's not like we go to church every week. That, to me, was such a powerful statement."
The first procedure was relatively minor — surgeons cleaned her wounds to prevent infection.
The major surgery came the following day, when they inserted rods, plates and screws to reconstruct Emily's legs.
She had a long recovery ahead — up to a month at the hospital in Marshfield, a place she had never been, filled with people she had never met.
Not wanting Emily to be alone, Carla made a promise to herself and her daughter: As long as Emily was at the hospital, she would be by her side.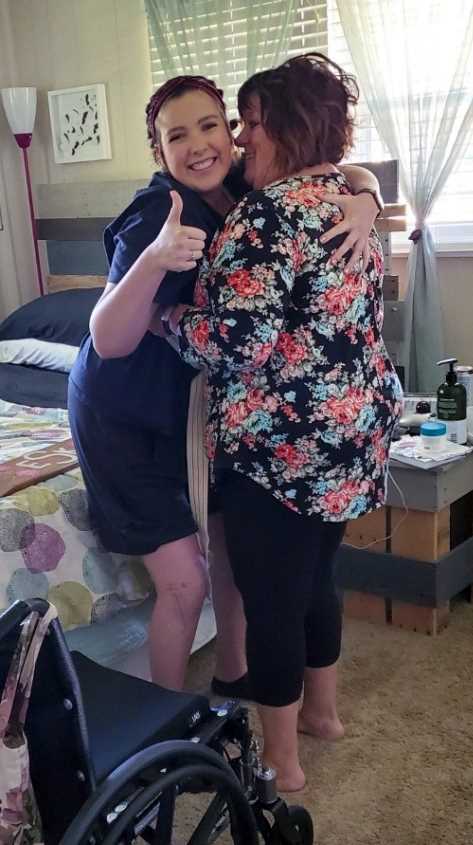 Road to recovery
Carla made good on her promise by accepting a furlough at work, opening up her schedule.
The first several days, she stayed at a hotel in Marshfield but found it cold and lonely. She checked out of her room and returned home to Suamico, content to make the four-hour round trip each day.
The hospital's rules for visitors were strict and inflexible. Carla could stay with Emily as long as she didn't leave the room — not to eat, not to get fresh air, not to use the restroom.
If she stepped out of the room for even a moment, she wasn't allowed back until the next day.
"I refused to eat or drink anything," Carla says. "I was too afraid that I'd have to leave her."
For Emily, the next several weeks brought more pain, more surgeries and only modest progress.
She was used to being spry and active, playing volleyball and going on long walks with her mother. Losing all of that in a moment, at no fault of her own, devastated her — until she had a change of perspective.
"I was using a certain kind of wheelchair meant for someone who is paralyzed," Emily remembers. "They took it away and gave it to someone else — a young woman who had been paralyzed in a car accident a week after mine. That made me realize it could have been so much worse. I was lucky I could feel the pain I was in and that I had an opportunity to gain everything back. It was a big event for me, a turning point."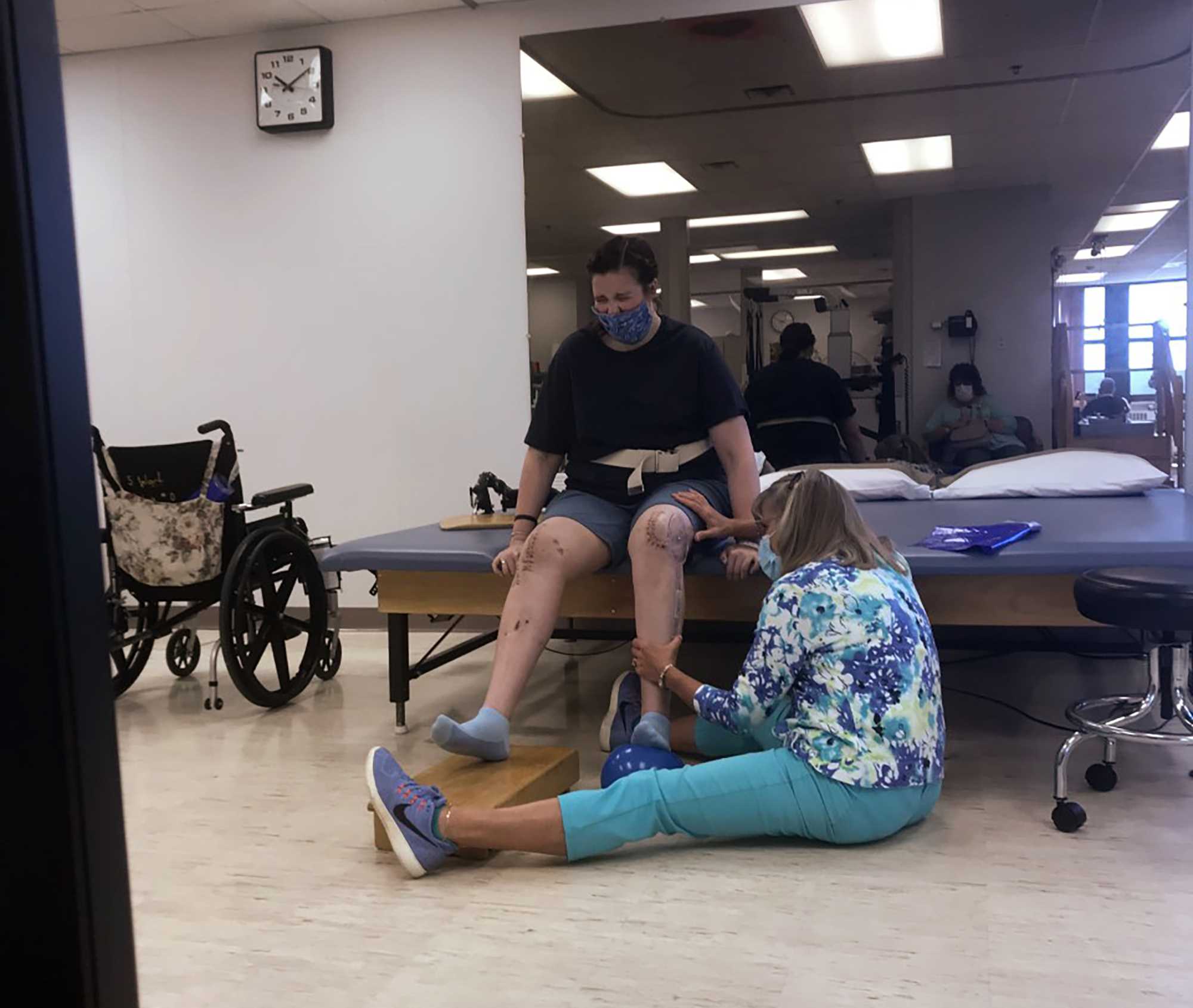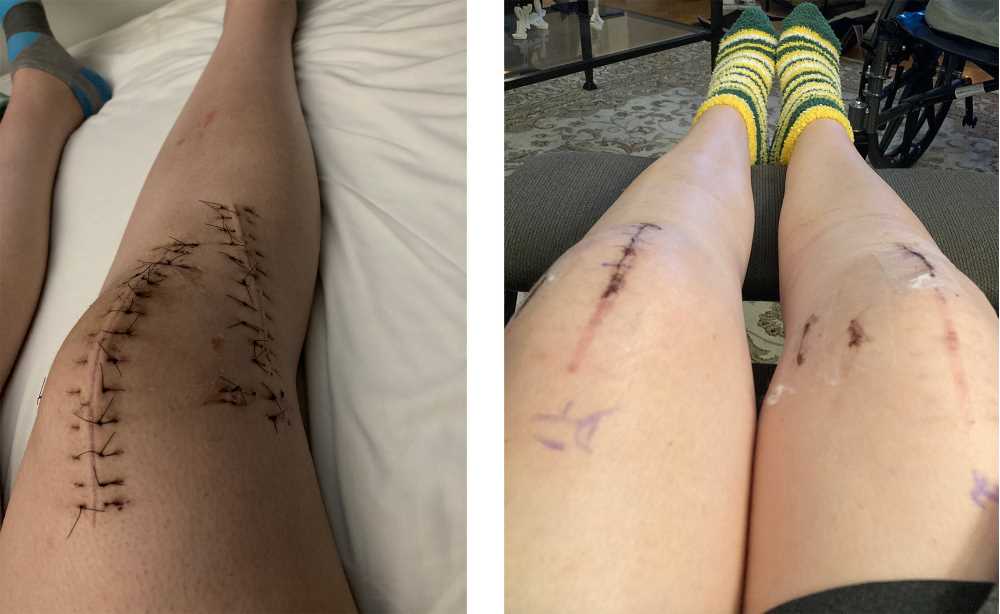 Meanwhile, news of the accident reached the education faculty at UWL.
Instructors Charlotte Roberts and Deanna Maynard sent Emily care packages, which included a UWL tumbler, Emily's favorite candy (Reese's Peanut Butter Cups) and activity books to occupy her mind.
When it came time to plan her field experience and student teaching placement, Cindy Duley arranged for Emily to teach virtually at a school in La Crosse, and later face to face at an elementary school two blocks from the family's home.
"Everyone at UWL has been so understanding and accommodating," she says. "It meant a lot to me that they went that extra step, even if I wasn't in the classroom, even if it didn't have anything to do with academics. They've been models for who I want to be as a teacher."
By mid-June, Emily's condition had improved enough for her to return home.
By the end of summer — after weeks of physical therapy, massage therapy, counseling, exercise and healing — Emily was walking again.
At one point, Carla suggested she take a semester off and ease back into her education.
Emily shook her head. She had made her own promise: She was going to graduate in May, and she was going to walk across the stage.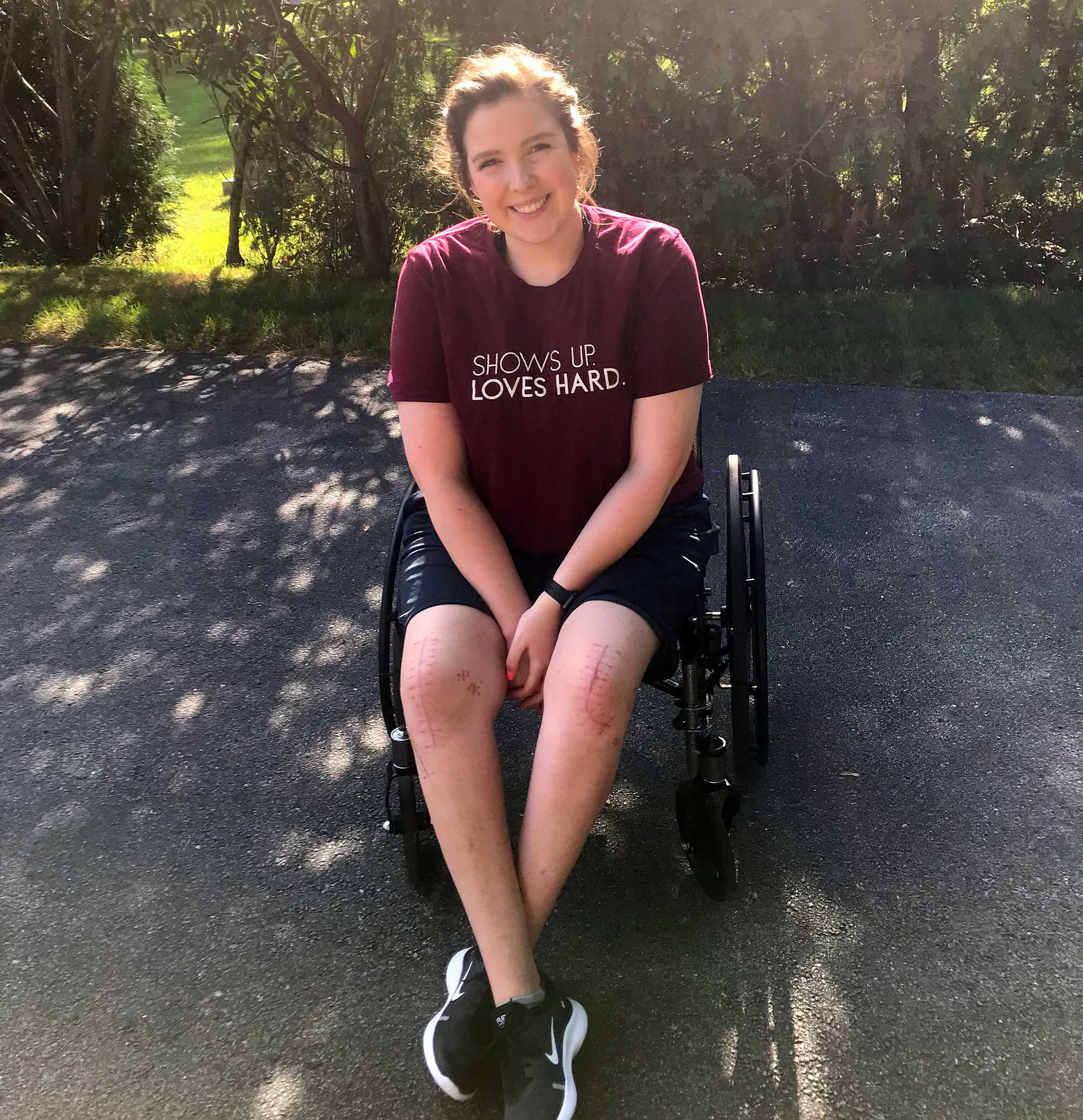 Back in the classroom
Unlike most children, who might change their dream job a dozen times, Emily was always set on becoming a teacher.
"In first grade, I decided that's what I wanted to do, and I never strayed from it," she explains. "It felt like my calling, like what I was meant to do."
Carla remembers her young daughter standing at the bottom of the basement stairs, giving instructions to dolls and stuffed animals she had arranged on the steps — her first classroom.
Later, Carla bought wooden school desks and a dry erase board so Emily could continue playing out her childhood dream.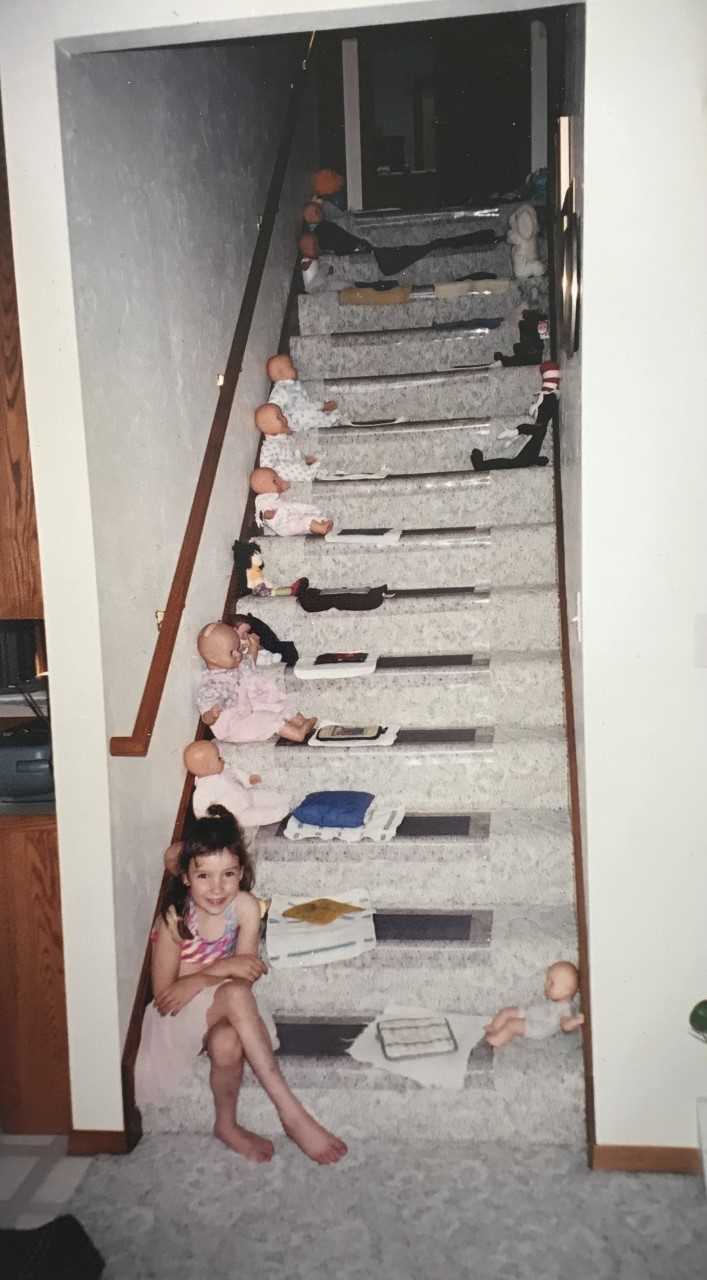 "There were many people who discouraged Emily from being a teacher," Carla notes. "After all, she was smart and could be anything in life, could make more money. Her response was, 'The world still needs good teachers.'"
In the fall, Emily completed a semester of virtual field experience at Longfellow Middle School in La Crosse. Remote teaching allowed her to continue recovering at home, but it also wore on her mentally. Sitting at home, looking at her students' faces on a screen, was not how Emily imagined her first classroom experience.
Everything changed in the spring, when, with Duley's help, Emily started a student teaching placement in Miranda Zygiel's third grade room at Bay Harbor Elementary School in Suamico.
Spending time with students was a rush of fresh air — a welcome distraction from what she had been through, what she was still going through.
"I really loved teaching in person this semester," she says. "I think that especially for students in my age range (grades 1 through 8), it's a struggle with virtual learning. They need to be in school with their friends and have those face-to-face connections.
"And it did provide a nice distraction for me, and good experience for the rest of my career."
Zygiel, who had never worked with a student teacher previously, says she couldn't have been paired with a better student.
Emily did much more than check the boxes of the curriculum. She developed meaningful connections with her students and taught them lessons not found in any textbook.
"Some of the most important things we can teach students are not always standards- or content-based," Zygiel explains. "Emily has taught the students in our class so much about strength, finding the positive in life, working hard for your dreams, the importance of education and celebrating what makes you special."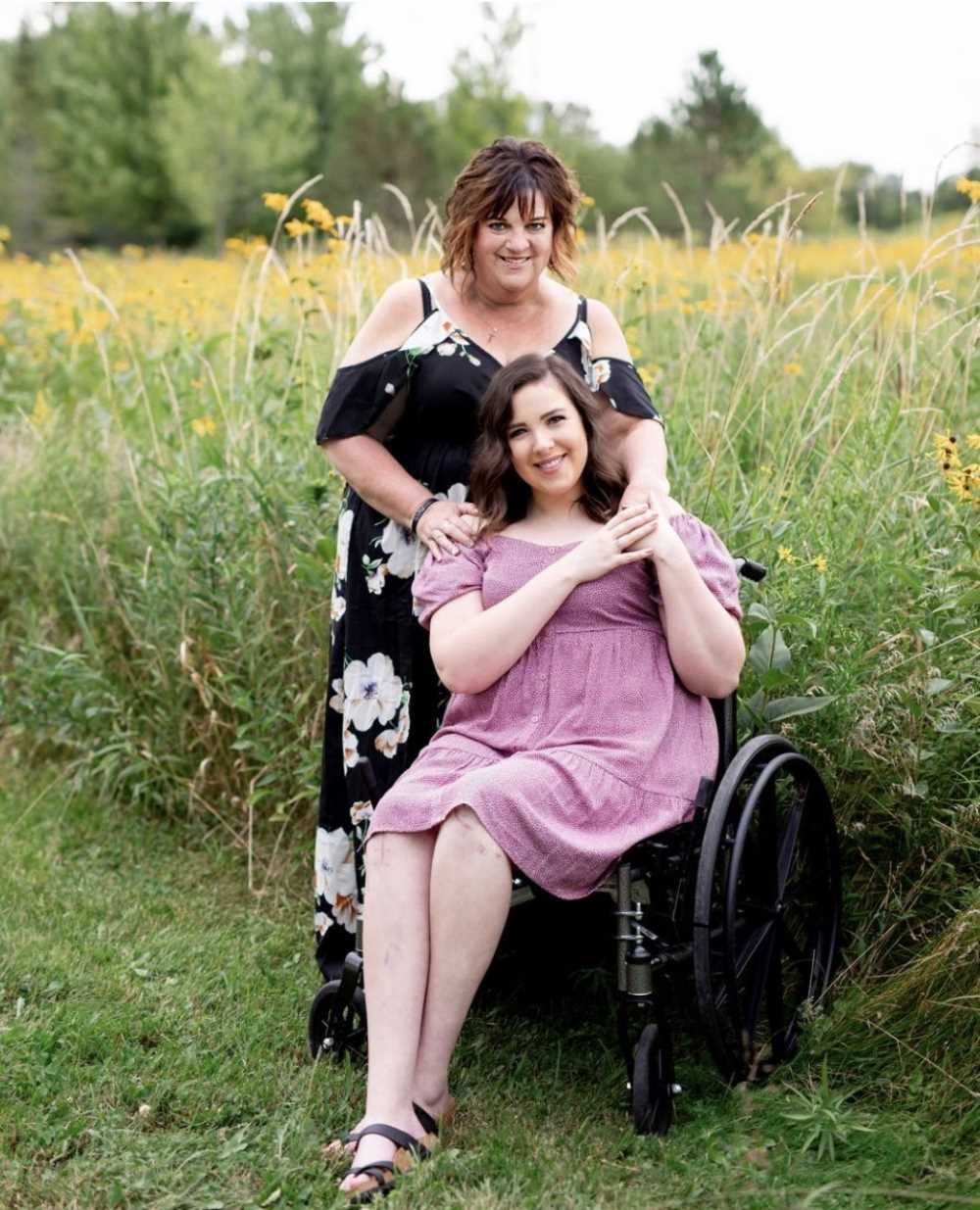 A dream becomes reality
Throughout her recovery, Emily walked back and forth, back and forth, down her family's driveway, as if she were practicing for something.
Everyone knew that was my goal — to walk across the stage at commencement," Emily says. "I worked really hard to get to that point. It always seemed like such a far-off thing."
On May 15, that distant dream, that speck on the horizon, became reality.
Emily found herself inside the La Crosse Center with hundreds of other soon-to-be graduates, a socially distanced sea of maroon caps and gowns.
"Looking around and realizing I had made it, I got emotional just sitting there," Emily remembers. "To be in that space, surrounded by everyone … I was just thanking God that I was there."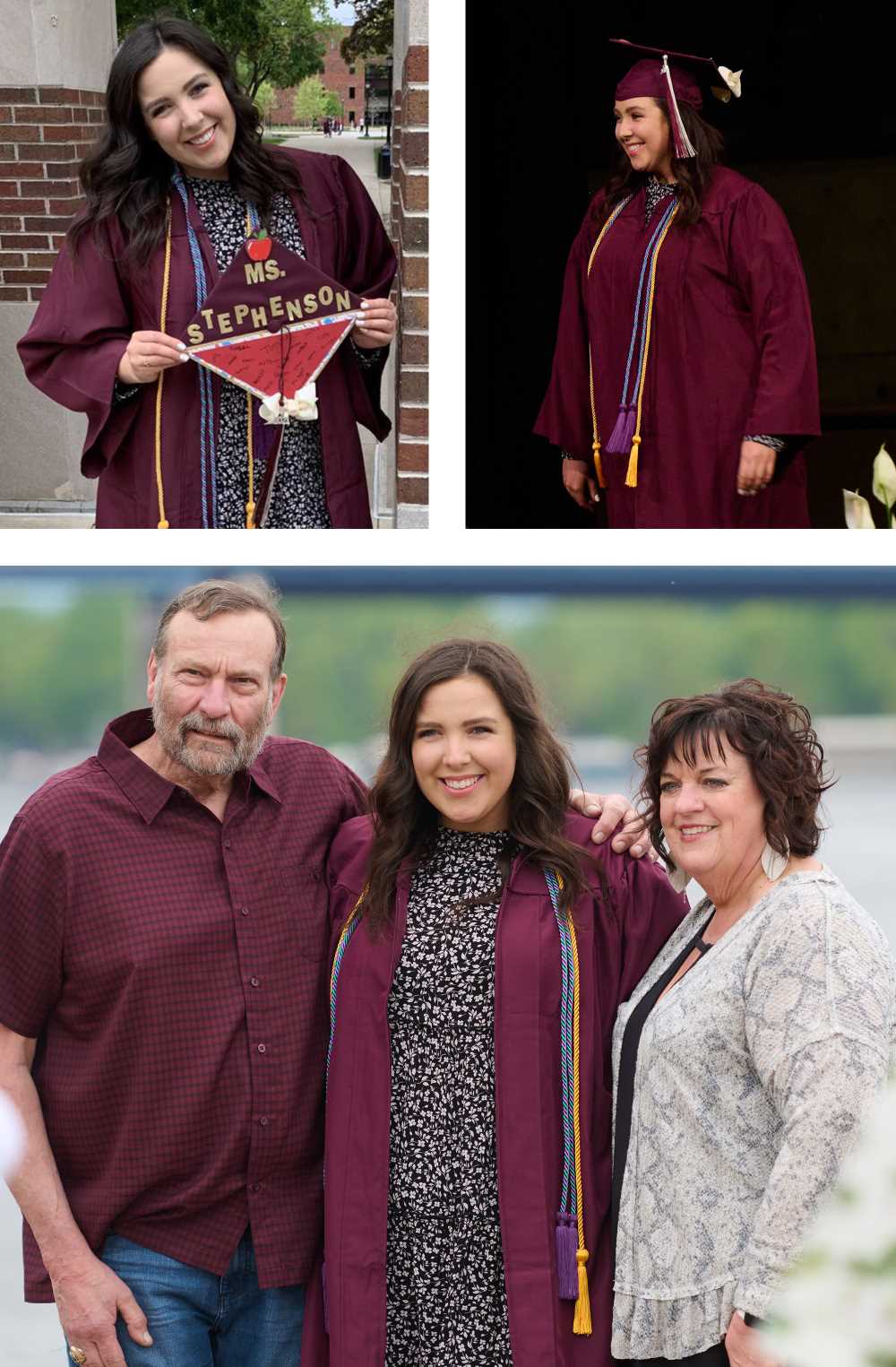 Emily heard her name. She walked across the stage. She received her degree. To her, it was all a blur — a moment she had envisioned all year, gone before she could fully absorb it.
"It went by quickly, but I remember being so happy," she says. "I was beaming. It was an indescribable feeling."
Carla and the rest of the Stephenson family had rented a conference room at a hotel in Onalaska, where they watched a livestream of commencement.
After the ceremony, they headed downtown for the traditional post-commencement routine: hugs, happy tears, photos at Riverside Park.
"It was very hard not being there (in the La Crosse Center). I wanted so badly to bust down the doors and go inside," Carla says. "When I saw her afterwards, I cried like a baby. I was so incredibly proud of her."
To be in that space, surrounded by everyone … I was just thanking God that I was there.
While commencement brought closure to Emily's challenging year, it did not signal the end of her recovery.
On June 15, Emily underwent what will hopefully be her final surgery — bone and cartilage grafting to strengthen her knees. This meant another round of rehab and recovery. But, if everything goes according to plan, it also means Emily won't require knee replacements or any additional operations for the foreseeable future.
Because her memories of the accident are so clear and complete, Emily also grapples with the psychological toll.
She doesn't like to drive, at least not on highways, and says she would feel much more comfortable in a bulky SUV.
"If there's one thing in the world I could buy her," Carla says, "that would be it."
Whatever challenges lie ahead, Emily can take comfort and confidence in how far she has already come.
She has a mind and body that heal a little more each day.
She has a renewed appreciation for her life and health.
And she has a new job she can't wait to start — teaching first grade at Bay Harbor Elementary, where she did her student teaching.
She hopes to use the lessons she learned during her recovery, including the love she felt from UWL, to help students for years to come.
"This has really shown me that it's not just about what happens in the classroom," Emily notes. "It's about valuing relationships and being there for your students when things happen in life."