Posted 2:29 p.m. Tuesday, Sept. 17, 2019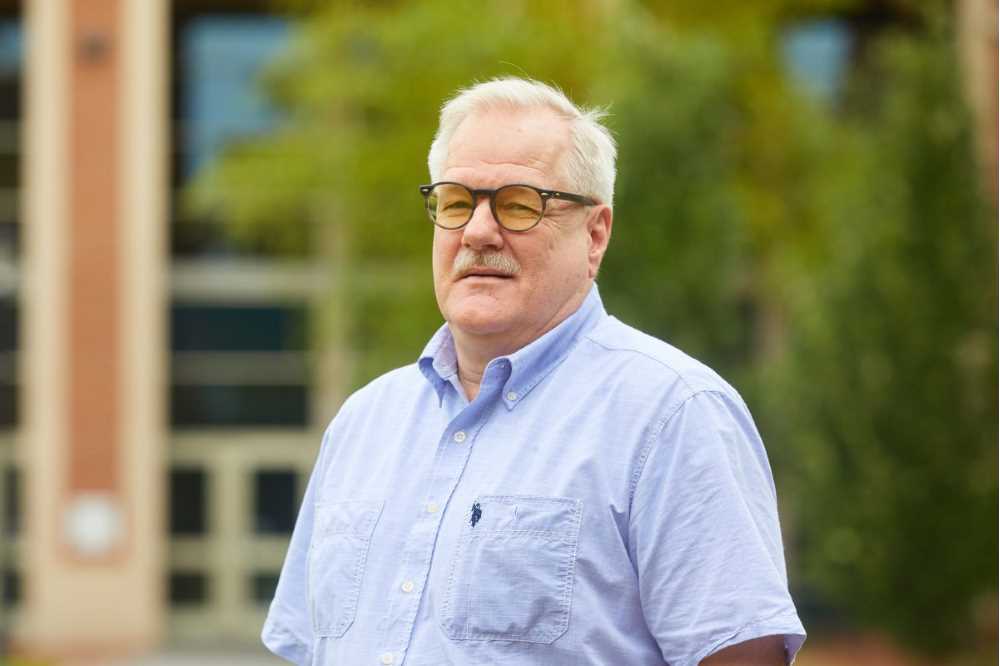 UWL Counseling & Testing's Gilbert earns national award.
UWL Counseling & Testing's Gilbert earns national award
A UW-La Crosse staff member has received a national lifetime achievement award.
Criss Gilbert, office manager and testing coordinator in the university's Counseling & Testing Center, was honored with the lifetime achievement award at the National College Testing Association (NCTA) conference in August. He was recognized for his dedication and commitment to excellence in testing, service to the organization, and contributions to NCTA and the testing industry.
Gretchen Reinders, director of the UWL Counseling & Testing Center, calls Gilbert genuine, incredibly hard-working and dedicated to providing a superior testing experience in the center. "He is responsible and responsive, and he never fails to offer a prompt and thorough answer to any questions posed to him regarding testing," says Reinders. "He is often the first person to volunteer to assist with any office task."
Reinders says Gilbert is exceptionally knowledgeable about testing and is often sought after for consultation from other centers, as well as test companies and developers, for his guidance and feedback. "He's also funny and finds joy in his work," Reinders adds.
Gilbert has worked at the UWL Counseling & Testing Center for eight years. Prior to that he worked at three other centers, spanning more than three decades.
Gilbert has served three terms on the NCTA Governing Council and including five years as secretary of the council. He was the 2012 conference chair in Minneapolis, a Technology Committee Member and is co-moderator of the NCTA listserv.
Gilbert estimates he's administered nearly a half-million exams since the 1980s. His proudest accomplishment: in 33 years, he's never lost a test book or answer sheet.