Posted 12:55 p.m. Monday, Aug. 17, 2020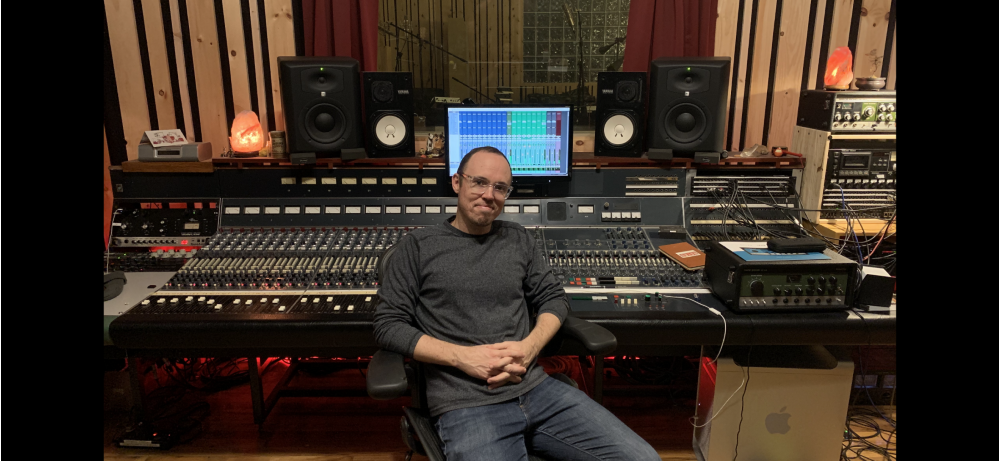 Alum works behind the scenes for iconic sketch comedy show
Coming to UW-La Crosse in 1997, Tyler McDiarmid wasn't sure what he wanted to do after graduation, but he knew it had to involve music. Today, he is behind the scenes – and sound – of one of America's most popular evening programs.
After attaining his first guitar as a high school sophomore, McDiamid found a love for music and more specifically, jazz. He played in his high school jazz band and even went on to form a ska group that played in the "Battle of the Bands." To say McDiarmid was hooked would be an understatement.
"By the time I was a senior, I was struggling to keep my grades together while also reading that month's guitar magazine secretly in my calculus book," McDiarmid jokes.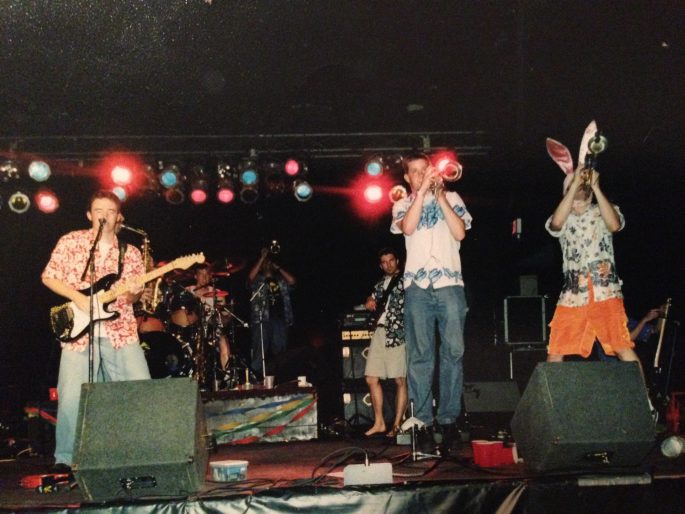 It wasn't long after that McDiarmid found himself at UWL, committing to a music degree with an emphasis in jazz performance.
McDiarmid spent hours in the practice room. He even went on to help pioneer the popular La Crosse band, Three Beers 'til Dubuque.
"I loved playing with the jazz ensemble, specifically for the Big Band Cabaret concert. We'd dress up in tuxes," recalls McDiarmid. "The music faculty were so supportive."
After attaining his undergrad in 2003, McDiarmid moved to the Big Apple to further his education at New York University. Soon after, he started an internship where he crossed paths with Tina Fey, Fred Armisen and Amy Poehler as he would make accommodations for celebrity musical guests for one of the longest running and most successful comedy shows on TV: "Saturday Night Live."
Fast forward to 2014. McDiarmid had a master's in jazz studies, joined the popular indie-rock band San Fermin and began a career as a music engineer. That was when a new opportunity presented itself.
"A spot opened up at SNL and I was on the short list because they knew I was an engineer and remembered me from years back," says McDiarmid.
The rest is history. McDiarmid joined a team of music engineers tasked with overseeing the sound quality of SNL's visiting artists. He's responsible for "making them sound good."
"For example, today (Thursday), we have David Byrne coming in with his group. We'll set everything up with them on stage. We'll check cameras and sound. Then they'll come back Saturday and do it live," explains McDiarmid.
McDiarmid says the job has given him many memorable encounters, including studio discussions with both Prince and U2. He also worked on SNL's big 40th anniversary show in 2015 that featured a number of international celebrity musicians.
Even after all that and the grind with a career in music in New York City – McDiarmid still thinks back to La Crosse as his "foundation."
"I came out of there with a great concept. I had a good understanding of what I was getting into," says McDiarmid. "All the learning I did on campus translates to engineering. It's helped me understand the artists I'm recording. It's invaluable to what I do now."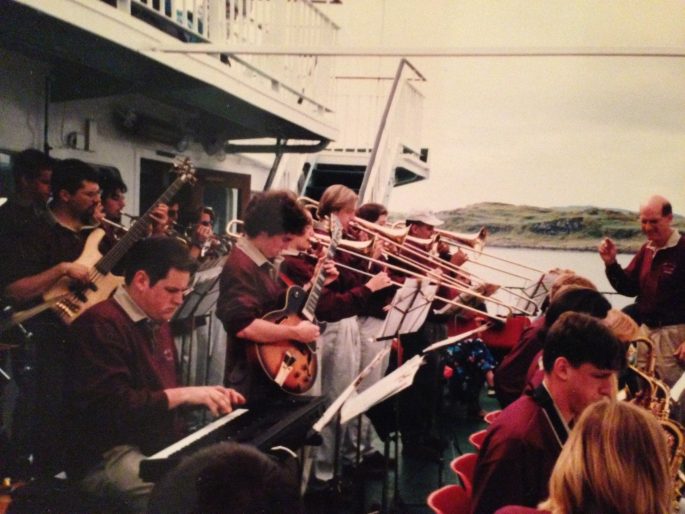 Other ventures
Along with spending 40+ hours a week on the set of Saturday Night
Live, McDiamid stays busy. On top of being a husband (to a fellow UWL
grad) and father of three, McDiarmid fills in as the music engineer for "The
Tonight Show Starring Jimmy Fallon" when necessary, continues playing guitar with San Fermin, teaches guitar lessons at NYU and runs his own location-recording business – most recently working on an album for American jazz-rock guitarist John Scofield. He has also engineered six Grammy-nominated records.
This article was originally published in the Spring 2020 Capstone issue.