Posted 7:02 a.m. Monday, Oct. 3, 2022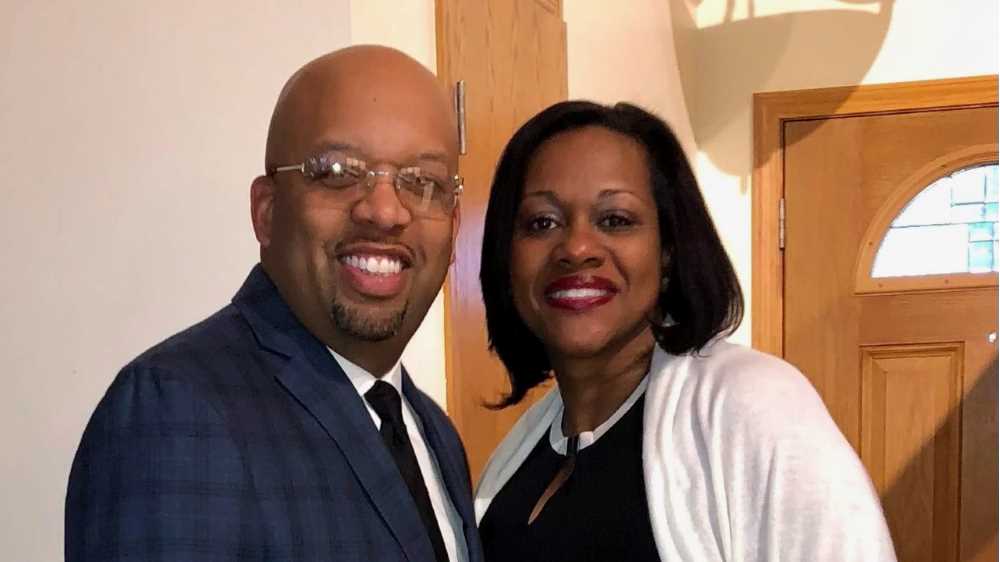 Presentation to explore various paths to success
Keenan and Katina Shelton had very different paths to successful careers.
Keenan quickly discovered a passion for learning and leadership development, while Katina spent two decades as a human resources professional before finding her calling in human resources information systems implementation.
This juxtaposition is the focus of the couple's upcoming Benson Management Lecture Series presentation, "Make a way, find a way." The presentation is set for Friday, Nov. 4, from 3:30 to 4:30 p.m., with a networking event from 4:30 to 5:30 p.m.
"We want our audience to understand that career pathways are not always linear, and it's OK to be focused or dynamic," the Sheltons say. "Our hope is that people will see that there are different paths along the professional journey, some of which will come naturally and others which will be discovered."
Keenan, '97, and Katina, '98, had similar experiences at UW-La Crosse. Both studied business administration-human resources, and both were deeply engaged with the Black Student Union and other campus organizations.
But that's where the similarities end.
After graduation, Keenan knew precisely what he wanted to do. He began his career as a call center agent and worked his way up to a leadership role after one year with the company. He has spent the past 25 years working in learning and leadership development in both the private and public sectors.
In other words, he made a way.
Katina, meanwhile, worked in human resources across various industries: manufacturing, pharmaceutics, technology and communications. Along her journey, she developed expertise in many general and specialized areas of human resources. But it was only recently that she discovered her true passion: human resources information systems implementation.
In other words, she found a way.
"The one recommendation we would have is to be self-aware, know/discover what you are passionate about and do it," the Sheltons explain. "If you lose your passion, it's OK to change professions as well."
Keenan and Katina say there were many UWL staff and faculty members who helped them on their journey, including Antoiwanna Williams, Jerome Johnson and Thomas Harris in the Office of Multicultural Student Services, as well as Susan Willey, Thomas Kuffel and William Ross in the College of Business Administration.
Whether you're in college or the workplace, the Sheltons note, it's important to learn from your experiences and keep an open mind.
"Again, know and pursue your passion and enjoy the journey. If change is needed, facilitate it and see where it takes you," they say. "At the end of the day, make sure wherever you land that your profession positions you to not only grow as an individual but also allows you to impact others in the same way."