Posted 12:50 p.m. Wednesday, June 9, 2021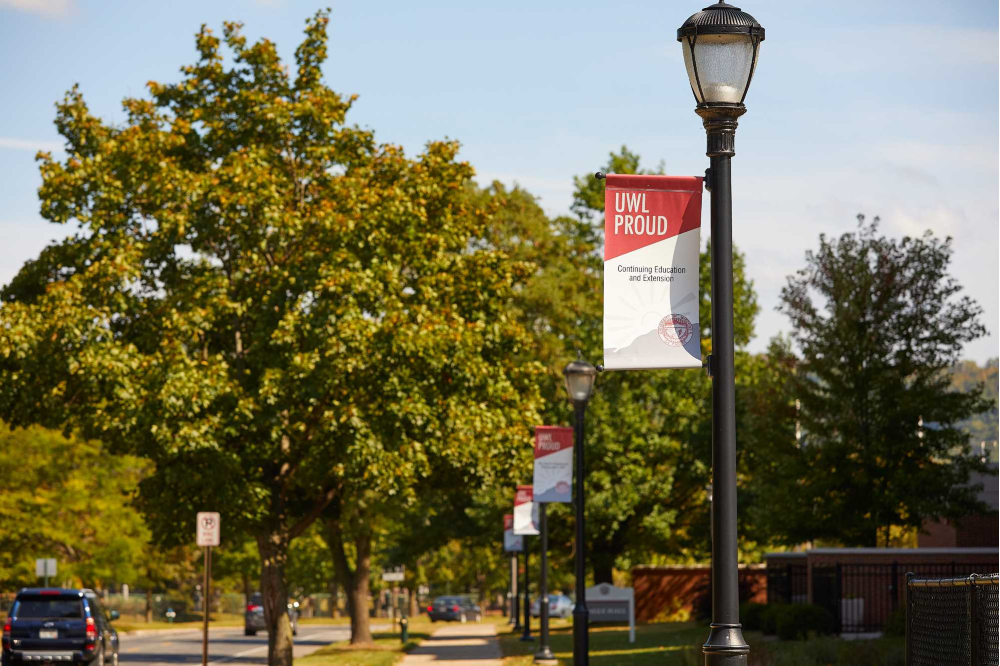 Alumni, friends can purchase banners for CBA's 50th
Now is your chance to celebrate a major milestone in UW-La Crosse history.
Beginning this fall, UWL will display banners on campus lamp posts to mark the 50th year of the College of Business Administration.
Alums, business owners and others with UWL pride are invited to purchase a banner, which can be customized with your name and a short message.
Messages can highlight a special memory or achievement, showcase your business' community involvement or simply express your support of UWL.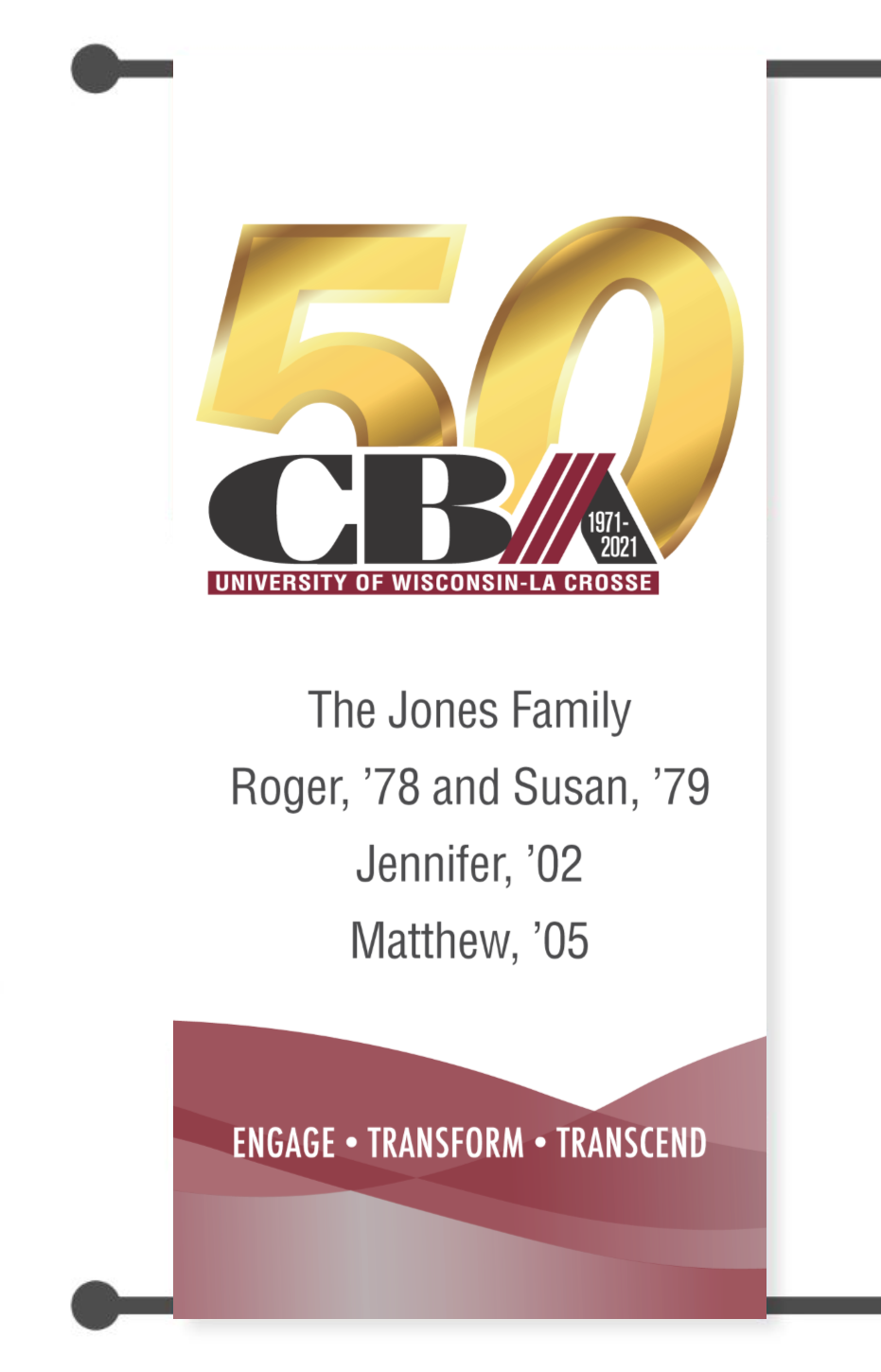 The banners will be displayed leading up to the CBA's 50th anniversary celebration Oct. 22 and 23, 2021. They will stay up through summer 2022.
After the banners have been taken down, you can request to receive your banner as a keepsake.
Purchases will support CBA programs and help students on their path to successful lives and careers.
Limited banners are available. The deadline to order is July 15.