Posted 10:06 a.m. Thursday, June 9, 2022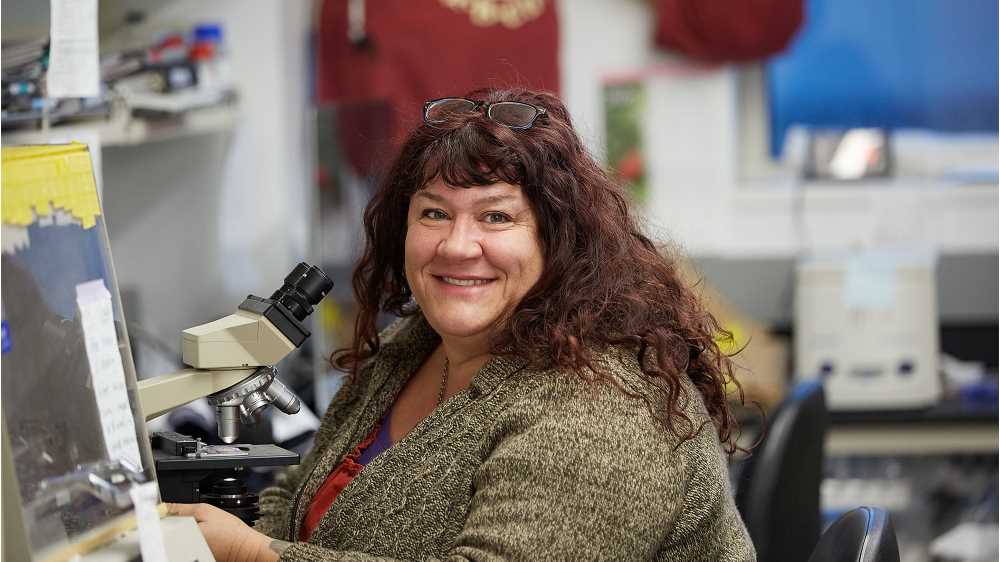 Anne Galbraith receives 2022 Eagle Excellence in Academic Advising Award
UW-La Crosse faculty are known for inspiring students in the classroom. But their actual impact extends much further.
Many UWL faculty also serve as academic advisors. They help students plan and pursue their educational goals, setting them up for success in their chosen careers.
To celebrate academic advisors and the critical but often unseen work they do on campus, UWL created the Eagle Excellence in Academic Advising Award in 2020. This year's recipient is Anne Galbraith, a longtime associate professor in the Biology Department.
Galbraith will be recognized during Chancellor Joe Gow's opening remarks for the fall semester. In the meantime, she took a moment to discuss her responsibilities as an advisor, as well as her favorite part of assisting students.
For more information about the award, including nomination instructions, click here.
Anne Galbraith, Biology
Started at UWL: 1998
Courses: Currently, Genetics, Human Molecular Genetics, Advanced Genetics and a First-Year Seminar on Women in STEM.
Advising responsibilities: I have 40 to 50 formal advisees who I meet with each semester (or at least I go through their course picks via email); these students are either pre-med or pre-genetic counseling students. I also advise the pre-GC Club and co-advise the pre-Med Club, and I am a member of the Pre-Med Committee who writes and reviews committee letters for pre-med students applying to medical school. Each year, some of my colleagues and I put on a mass advising session for pre-med students, and we maintain a Canvas site for pre-med students with useful information for them. I am also a member of the Pre-Health Advisory Council, which helps advise the Pre-Health Center, and I write a few dozen reference letters for students every year.
Background: I had a few odd jobs here and there, but UWL was my first "real" job! Before UWL, I was a post-doctoral fellow at the University of Health Sciences Center in Denver. Prior to that, I was a graduate student earning my PhD at the University of Iowa.
Favorite part of advising: I love meeting with the students each semester, watching them grow and evolve as students and as people. It is a fabulous feeling when one of my advisees is graduating and heading off to their next adventure, knowing that I helped them get there.