Posted 6 a.m. Sunday, Jan. 10, 2021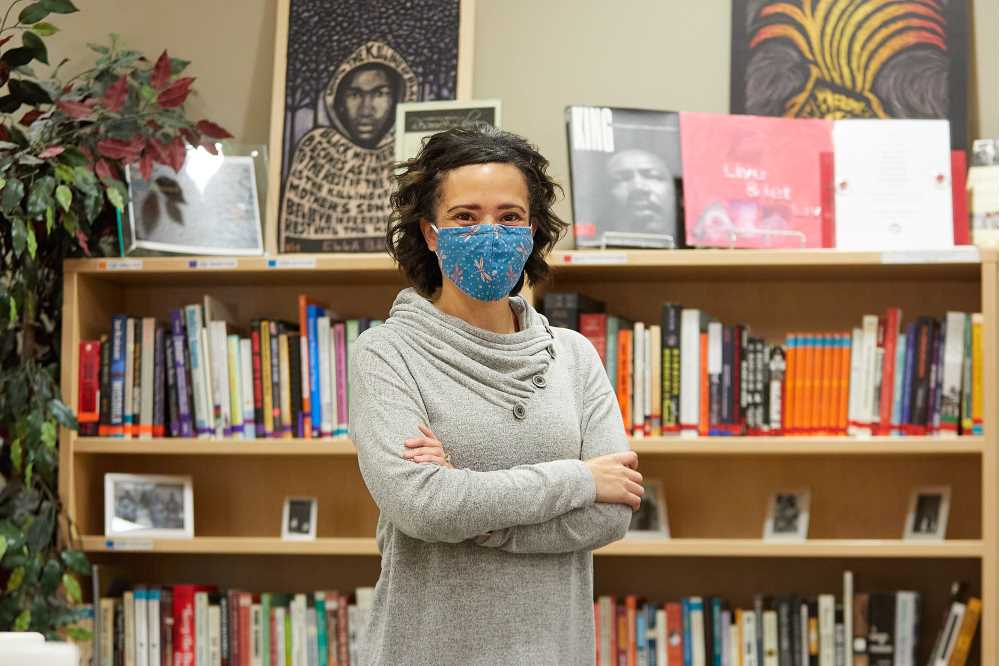 UWL's Amanda Florence Goodenough recognized
A longtime UW-La Crosse civil rights activist will receive La Crosse's 2021 Dr. Martin Luther King Jr. Leadership Award.
Amanda Florence Goodenough, director of the university's Research & Resource Center for Campus Climate, will receive the award during the annual King Community Celebration online at 7 p.m. Monday, Jan. 18. The award recognizes leadership in commitment to building community, enhancing diversity and working for justice.
The awards committee noted that in Goodenough's nearly two decades at UWL, she has demonstrated visionary and transformative leadership on campus, as well as in the La Crosse community and beyond. "She has worked to promote social justice around issues of race, gender, sexual orientation and other dimensions of identity," the committee noted.
Goodenough is known for her unwavering commitment to social justice, unparalleled compassion and humility, and impact on individuals and communities. Among the groups she has impacted: K-12 personnel, school superintendents, UW System employees, governmental personnel, community organizers, college students, co-workers, and others.
A leader in anti-racism work, Goodenough is sought after for her workshops, keynote presentations and trainings that teach cultural humility while centering the voices of marginalized populations. She has founded or cofounded several significant campus initiatives that have touched the lives of people and communities locally, regionally, state-wide and nationally.
Among her initiatives:
The annual Hate/Bias Response Symposium, which brings together over 300 attendees and speakers from the La Crosse community and across the country to address acts of hate in the community and how to respond.
The Hate/Bias Response Team, where she maintains a reporting system which promotes accountability and healing for hate/bias incidents.
Awareness through Performance (ATP), an award-winning program offering an 11-day immersive student experience focusing on raising consciousness about social justice, diversity and climate issues, and speaking truth to power.
RISE UP – Racial & Intersecting Identity Symposium for Equitable University Progress, an intensive week-long identity immersion and coalition-building professional development training to increase faculty and staff awareness of race on campus while promoting increased action in anti-racism efforts.
Goodenough's recent contributions to La Crosse area initiatives include: serving as the keynote speaker for the YWCA Tribute to Outstanding Women; being a group facilitator for Creating a Healthier Multicultural Community; hosting and moderating the Anti-Racism: La Crosse Area Viewpoint Roundtable; along with being a member of the Greater La Crosse Area Diversity Council Speaker Bureau. She is often called upon to speak or facilitate during significant community social justice programs and initiatives.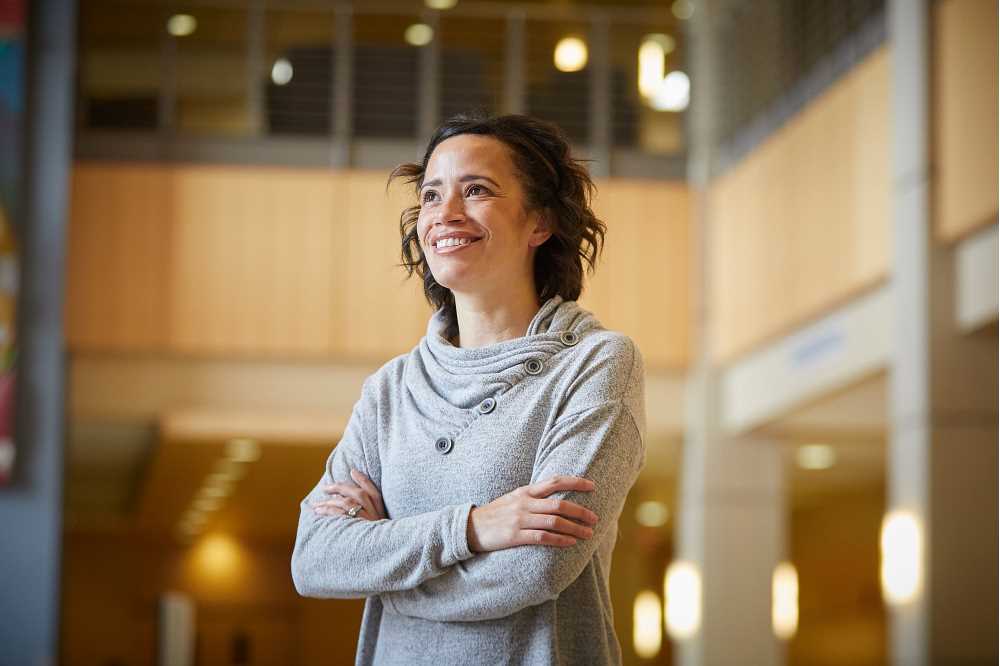 Served as a graduate assistant in UWL Multicultural Student Services in 2004; hired as Campus Climate's communications and program coordinator in August 2006; named assistant director, 2013; director, 2018.
Provides workshops, resources, assessment and consulting to advance social justice, equity, and inclusion throughout organizations; has led Awareness through Performance and Hate Response Team for more than 12 years.
Strives to recognize structural oppression, disrupt inequity, speak truth to power, and elevate historically marginalized voices and experiences.
Holds a bachelor's in communications from UW-Platteville, 2001; master's in College Student Development & Administration from UWL, 2006. Currently working on a doctorate in Student Affairs Administration and Leadership from UWL.
Serves as a team lead for Social Responsibility Speaks, LLC.
The Martin Luther King Jr. Community Celebration is Jan. 18
The Rev. William J. Barber II, who currently sits on the National NAACP Board of Directors, will be the featured speaker at the city's annual King Community Celebration that can be viewed online at 7 p.m. Monday, Jan. 18. Join at Viterbo University's Facebook page: https://www.facebook.com/ViterboUniversity/.
Barber served as president of the North Carolina NAACP from 2006-17. He is the chief architect of the "Forward Together Moral Movement," which has been called the "New Civil Rights Movement." On Feb. 11, 2017, he led more than 80,000 people on the largest moral march in North Carolina state history.
Barber, pastor of Greenleaf Christian Church, Disciples of Christ in Goldsboro, North Carolina, has authored four books. He gave the keynote address at the 2016 Democratic National Convention and has been featured in MSNBC, CNN, New York Times, Washington Post, and The Nation Magazine.
Two other honors to be awarded
A second award that night will be given to the Rev. Calvin S. Morris who will receive the 2021 Special Recognition Award given to a La Crosse area community member who has led a rich life of giving back to the community. Morris was asked by the Rev. Jesse Jackson to become the associate director and national coordinator of the Southern Christian Leadership Conference's Operation Breadbasket, now the Rainbow/PUSH Coalition. He served from 1967-71 through the assassinations of King and Fred Hampton. Morris now lives near his daughter and her family in Viroqua.
The third award presented during the MLK celebration will be the 2021 Lynda Blackmon Lowery High School Leadership Award. Lowery is one of the youngest children to have marched with King from Selma to Montgomery in 1965. Established in 2018, the award recognizes a 9th or 10th grade student who has shown commitment in building community, enhancing diversity and working for justice.
This year's recipient is Chaya Davis, a sophomore at La Crosse Logan High School. Davis has led several peaceful protests in La Crosse and was a part of the "Amplifying the Voices of Black Youth and Their Parents in the La Crosse Area" film project. Special recognition will be awarded to Addison Mallady of Onalaska High School.