Posted 9:20 a.m. Tuesday, March 14, 2023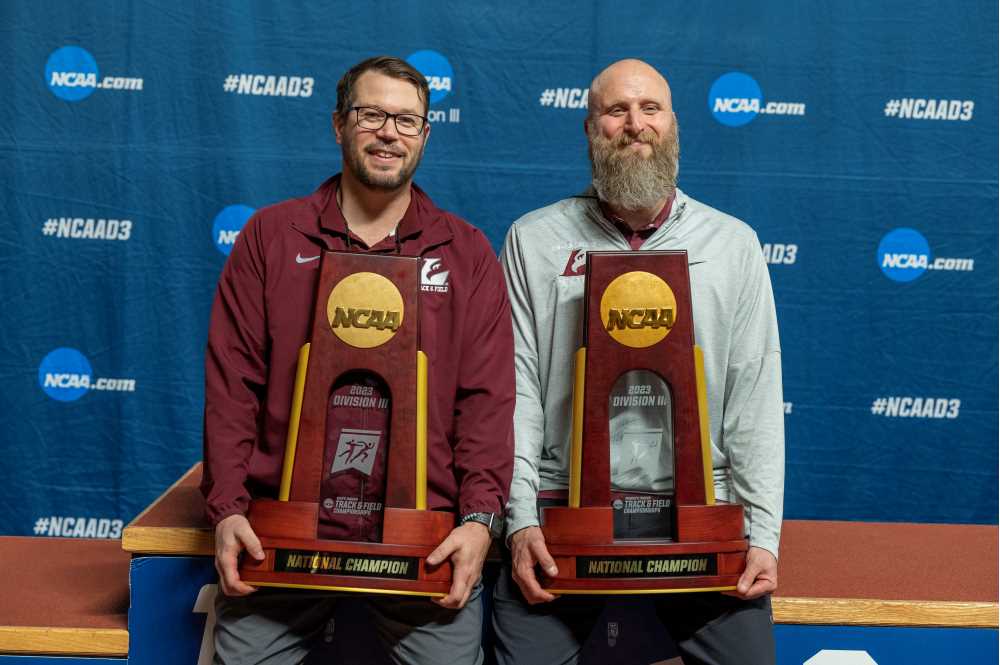 Men's, women's teams earn historic championships
It was a historic finish for the UWL men's and women's indoor track and field teams at the NCAA III championships in Birmingham, Alabama, March 11.
Both teams brought home national titles — the first time in D-III history that one university swept both titles. The two national titles mean UWL has a combined 73 championships among all its athletics teams.
"At UWL, it's not a dream, or a hope, at a national championship. It's an expectation," individual 3,000-meter run national champion Ethan Gregg told WXOW-TV. "Every day, that's how we train, that's how we operate and that's how we execute."