Posted 2:42 p.m. Wednesday, July 19, 2023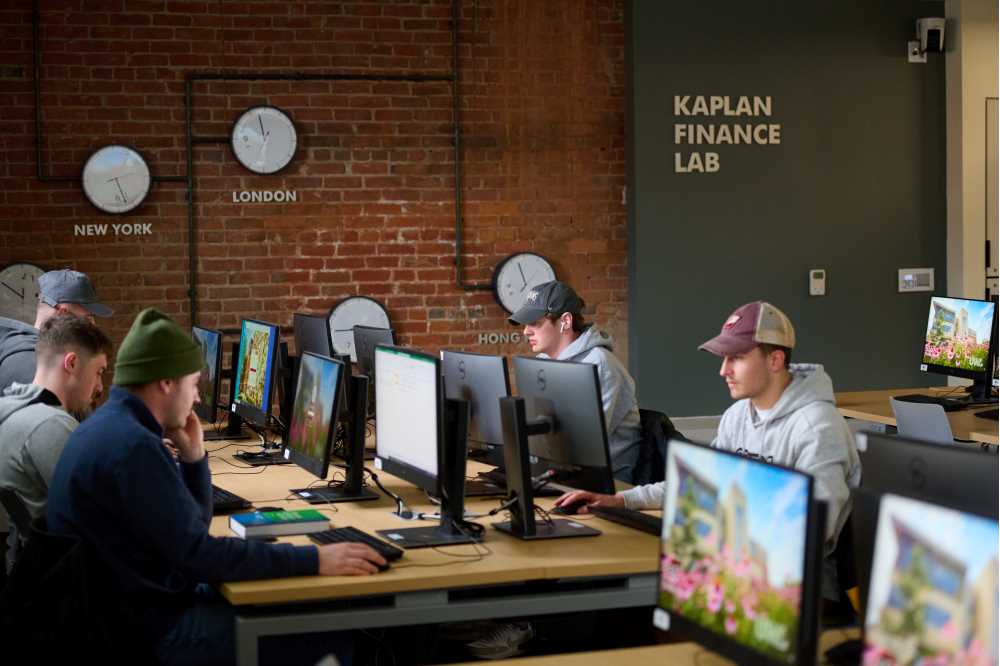 UWL launches graduate certificate programs in financial technology
By Kenny Hunt, professor of computer science
The UWL Department of Computer Science & Computer Engineering, in collaboration with UW-Parkside and UW-Extension, has launched two new graduate certificate programs in financial technology (FinTech) to meet the growing demand for technical expertise in the financial services industry.
The programs, "FinTech Digital Transformation" and "Emerging Technologies in FinTech," are designed to equip students with the technical competencies required to advance their professional careers in the FinTech sector.
The "FinTech Digital Transformation" certificate program focuses on the digital transformation of financial services and covers topics such as mobile banking, contactless payment systems and cybersecurity. The "Emerging Technologies in FinTech" certificate program explores the latest trends in FinTech innovation, including cryptocurrency, distributed ledgers, digital wallets, and smart contracts.
According to labor market projections, the employment numbers for select occupations related to FinTech are expected to increase by 12% between 2021 and 2031 in Wisconsin, 11% in the upper Midwest and 14% nationally.
By completing these certificate programs, students can position themselves to take advantage of these employment opportunities and contribute to the continued growth of the FinTech industry.
The target audiences for these certificates are returning adult learners who have a bachelor's degree and are working in either finance or IT, and who would like to advance their career, as well as professionals who desire to start a new career in financial technology.
Individuals with a technical background will learn fundamentals of corporate finance that will enable them to enter the FinTech domain. Those with a background in finance will likewise learn sufficient technical fundamentals to enable them to also enter the FinTech industry.
The Department of Computer Science & Computer Engineering is excited about the opportunity that the programs afford.
While Computer Science and Software Engineering are intrinsically rich areas of academic study, they become most useful when their work is applied to other disciplinary domains.
The FinTech certificate programs provide an exciting opportunity for faculty with expertise in a wide array of technical sub-disciplines, such as high-performance computing, information security, web application development, programming languages, software engineering and formal methods to apply this expertise to the financial sector.
The department recognizes that with the rapidly growing demand for FinTech professionals, these programs can help students stay ahead of the curve and take advantage of new and exciting career opportunities in this dynamic and growing field.
About UWL Graduate & Extended Learning
UWL offers more than 20 graduate programs, including online, on-campus and blended programs in the areas of business and management; higher education; K-12 education; science, engineering and math; clinical fields; and health and wellness.