Posted 8 a.m. Wednesday, Oct. 11, 2023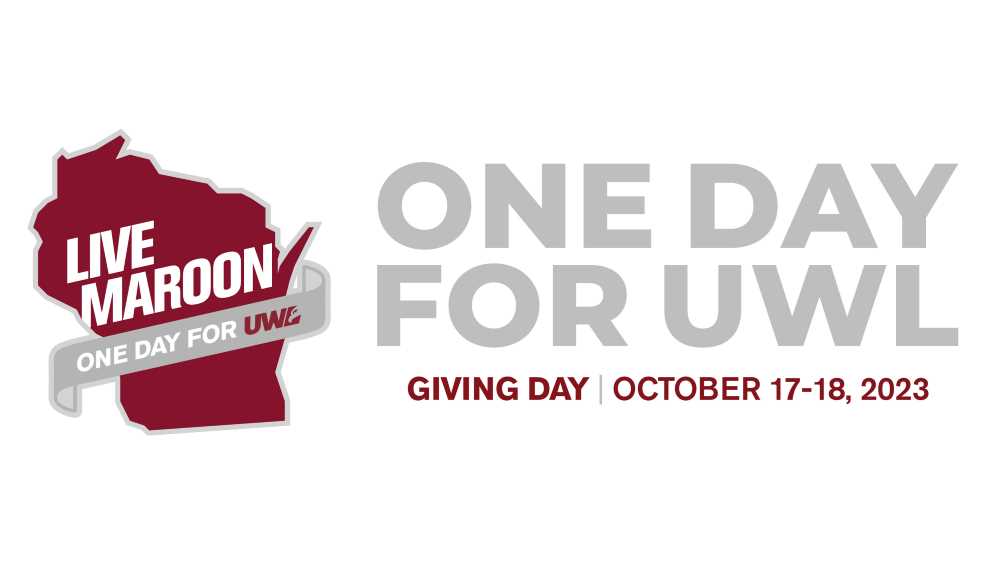 Recent alumni encourage donations during annual giving day, Oct. 17-18
Recent UW-La Crosse alumni are proving it's never too early to make a difference through philanthropy.
Hana Church, '21 (communication studies), and Andrew Schroeder, '16 (finance and economics) are just two graduates of the last decade (GoLD) who have supported current students and programs on One Day for UWL, the university's annual day of giving.
This year, One Day for UWL will run from 9 a.m. Tuesday, Oct. 17, to 9 a.m. Wednesday, Oct. 18.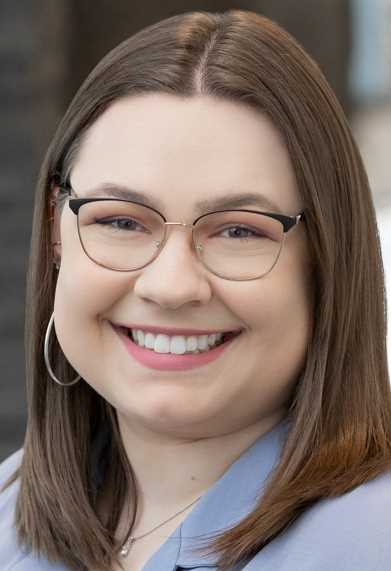 "I worked at the (UWL Alumni & Friends) Foundation as a student representative and was a member of the Student Philanthropy Council, so I have a unique perspective on how gifts impact the UWL experience," says Church, who now works as a marketing manager for KnotMagic, a local business development firm in Milwaukee. "My time at UWL was amazing, and I want to give back so that other students can have that experience, too."
During One Day for UWL last year, GoLD made 218 donations totaling $11,979 — which unlocked matching gifts from Church, Schroeder and several others.
Like Church, Schroeder says he had a transformational experience at UWL. Even small donations, he says, go a long way in providing current and future students with the same opportunity.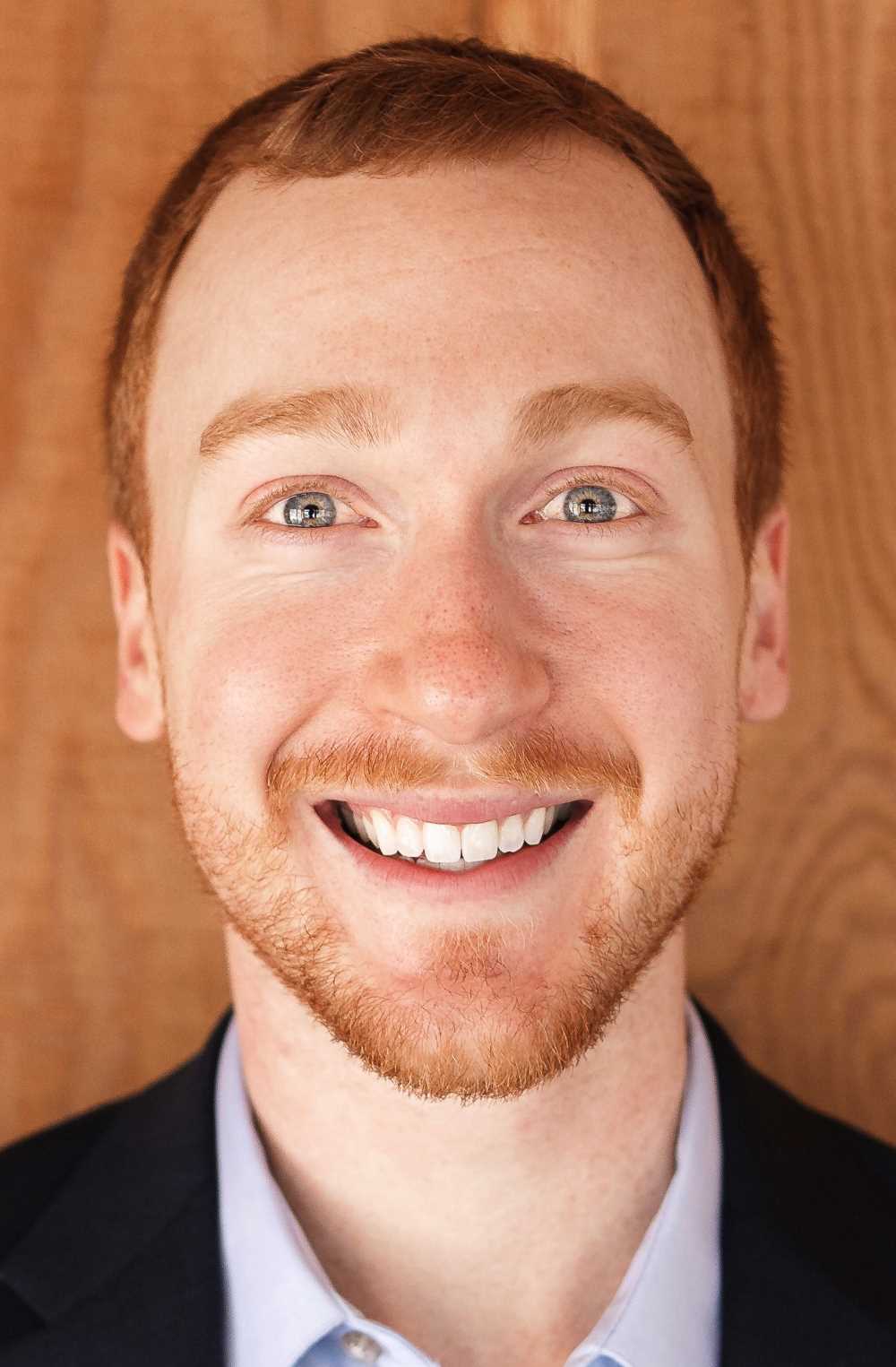 "When I think back to my college experience, I remember how small gifts or scholarships made a big difference in my campus experience and in the affordability of tuition," says Schroeder, who now works for a small financial planning firm and holds a Chartered Financial Analyst designation. "If you're able to, a gift can help pass on the great opportunities we had to the next classes of UWL students.
Adds Church: "It's a way to give back to the university and honor your time being there. I understand making a gift can be intimidating as a new graduate, especially as you figure out your finances and adjust to a new schedule. Small gifts still make a difference!"
About One Day for UWL
One Day for UWL is the university's annual day of giving, established in 2020.
This year (Tuesday, Oct. 17, and Wednesday, Oct. 18), the UWL Alumni & Friends Foundation is setting out to engage alumni and friends from all 50 states.
"The reach of One Day for UWL – and the impact on staff and students – is directly influenced by ambassadors who help spread the word far and wide," says Taylor Wilmoth, assistant director of Strategic Engagement for the Foundation.
Thanks to challenges and matching gifts, donations have a greater impact during these 24 hours than at any other time of the year.
More than an online fundraiser, One Day for UWL is a chance for alumni and friends to celebrate everything they love about UWL, and to consider supporting the people and programs that are near and dear to their hearts.
Last year, 2,000 donors contributed more than $355,000, making it the university's most successful giving day yet.
Get involved
Alumni, friends and the entire campus community are encouraged to support a UWL cause that is meaningful to them.
This year, more than $120,000 in challenge/matching funds will be unlocked when certain fundraising goals are met.
Three of these challenges are intended to engage recent alumni:
College of Business Administration Dean TJ Brooks will donate $1,000 to the College of Business Administration when 25 recent graduates make a gift to any area of the CBA.

College of Science & Health Dean Ju Kim will match the first $500 donated by recent graduates to any area of the CSH.

Jenny Staniec, '00, will donate $1,000 to the UWL Fund when 20 recent graduates make a gift of any size during One Day for UWL.
Those on campus are invited to join organizers on the Wittich Lawn for walking tacos from 12 to 2 p.m. as they "Taco-Bout Philanthropy and celebrate One Day for UWL.