Posted 11:01 a.m. Friday, Sept. 1, 2023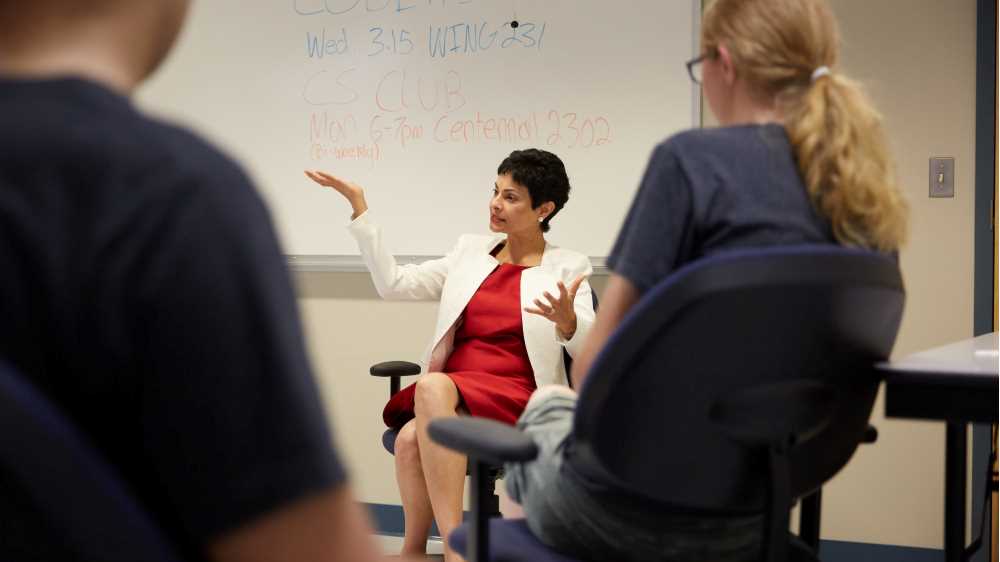 In new book, Abji, '85, gives women a blueprint to lead and succeed
Few senior executives in corporate America look like Shelmina Babai Abji.
If she has anything to say about it, more soon will.
From humble beginnings in her childhood home of Tanzania, Abji, '85, became a rising star in the world of information technology, ultimately serving as vice president of IBM Corporation.
Now, Abji hopes to inspire current and future generations of women to realize their potential through her new book, "Show Your Worth: 8 Intentional Strategies for Women to Emerge as Leaders at Work."
The book, released in June 2022, has sold thousands of copies and has a five-star rating on Amazon.
"I wrote this book to honor all the people that helped my career journey," says Abji, who moved to the United States after obtaining a bachelor's degree in mathematics in India, and went on to earn a dual degree in computer science and mathematics at UWL. "Based on where I started, a lot of people helped my success journey, (but) I could not pay them back at the time because I was not in a position to do so."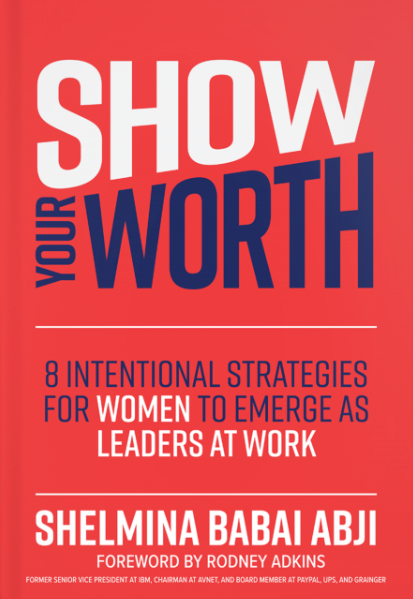 In the introduction of "Show Your Worth," Abji recounts the difficult circumstances of her childhood, using old soda bottles and kitchen utensils as toys, and dreaming of the day she would be able to lift her family out of poverty.
It was Abji's determination that brought her to the United States and landed her a job as a computer programmer after college. But she couldn't thrive on determination alone.
Abji spent years on a path of development and self-discovery, which led to the realization that she enjoyed helping others achieve their goals as much as she enjoyed achieving her own.
Both Abji and IBM, where she had been working in sales, recognized her potential to lead. Climbing the proverbial corporate ladder, she eventually became one of the highest-ranking women of color at the company.
"Everyone has the capacity to lead. However, when you don't see senior leaders that look like you, it is easy to start believing that you don't belong there," Abji explains. "In my book, I teach you how you can become intentional and strategic to emerge as a leader and continue rising higher. When you shift your perspective, every challenge becomes an opportunity to #ShowYourWorth."
Since leaving IBM in 2014, Abji has been on a mission to share her story and empower others.
In 2015, she joined former Wisconsin Senate Minority Leader Jennifer Schilling, '93, in presenting at the Moving Women Ahead conference at UWL.
She has gone on to speak at some of the world's largest corporations (Amazon, Google and Microsoft) and most prestigious universities (Harvard).
In 2017, she again returned to UWL — this time as the recipient of the Graff Distinguished Alumni Award, which recognizes alumni who have brought honor and distinction to the university.
Abji's time at UWL, both as a student and as a returning alum, has been deeply impactful, she says.
"When I was invited to be a keynote speaker at UWL … the feedback I received from the women made me realize I could become an empowerment speaker," Abji says. "I started speaking at events and corporations about how women could move ahead. When I learned that my insights were transforming careers of hundreds of women, it emboldened me. I believed I could advance gender and equality in leadership roles by writing a book."

Of all the projects she has worked on — of all the items on her loaded résumé — Abji says writing the book proved most difficult.
Seeing its success and impact on so many women, she says, has been equally gratifying. "I can't be grateful enough," Abji says. "I feel every experience I had in my life was preparing me to write this book."