Posted 8:01 a.m. Sunday, April 24, 2022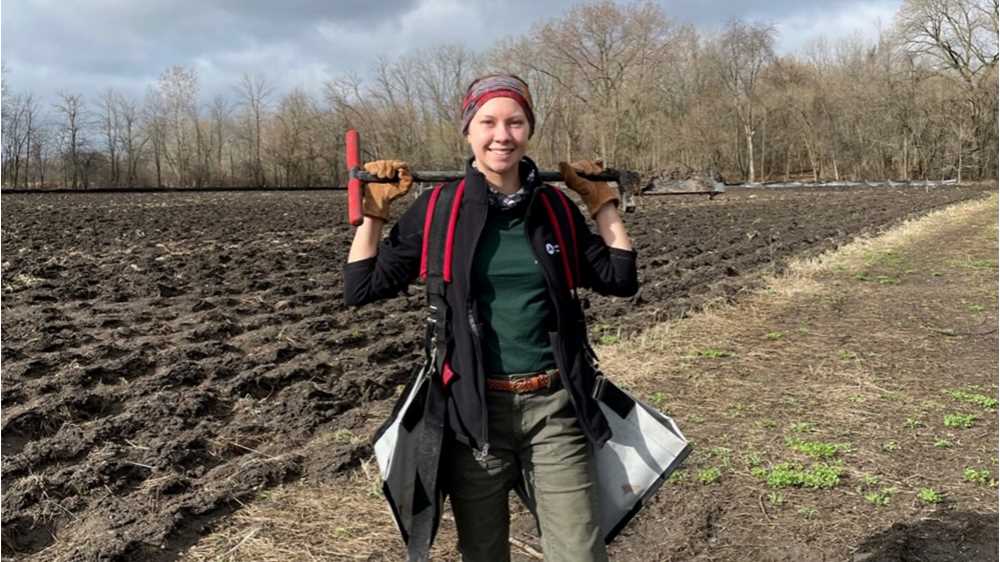 Taylor Prill puts her degree to work through restoration project
By Maddie Kozel, English student
UW-La Crosse alum Taylor Prill has returned to her hometown to make her geography degree flourish.
Prill is working with the U.S. Fish and Wildlife Service to restore a retired, three-acre hayfield in Clintonville, Wisconsin, into a native prairie. It will have a public walkway where people can learn more about the plant and animal species that can be observed in the area.
The goal of the project is to raise awareness of decreasing pollinator populations and habitats in Wisconsin, Prill says. The update will also work to educate community members about how they can help mitigate stressors and aid populations.
"I am very passionate about the restoration of native environments and am thrilled to be involved in a project like this," Prill says.
Prill graduated in December 2020 with a bachelor's degree in geography with a concentration in environmental science and a minor in earth science.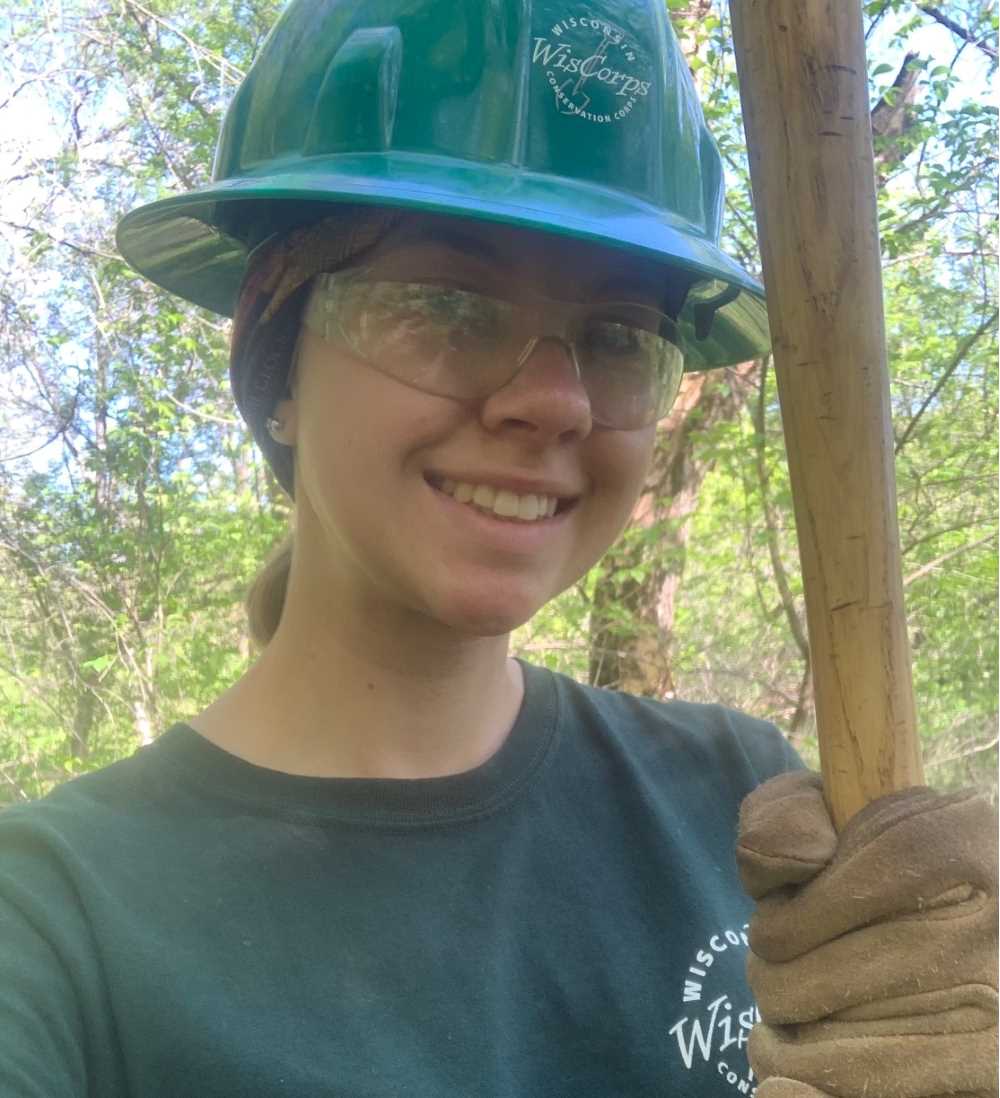 She has started to conserve and restore the three-acre portion of land at her long-time job at Memory Lanes Bar & Grill in her hometown, 40 miles west of Green Bay. Her plan is to convert the unused land into a beautiful public space that can be used for photography, weddings and outdoor classes.
Prill says she is "the sole person responsible for this project" — a big undertaking for a recent graduate.
Even Clintonville High School students have taken an interest in the restoration. The students have helped build benches and birdhouses, as well as researched information on pollinator species to include in the brochures. Prill says they have future plans for the area, too.
Prill says the most interesting aspect of their involvement is their proposal to have students learn about and install a solar-powered pond.
"That's the part that I am personally very excited about," she explains.
Prill says that, despite the large scope of undertaking the restoration project, she's confident her college education set her up for success.
"UWL has provided me with the strong foundation in research, planning and knowledge needed to be where I am today," she says. "From designing and writing the project proposal to working with experienced professionals in a professional setting, I have been able to succeed and start making those critical connections required to define my future career and success."
Prill plans to incorporate native Wisconsin prairie species of plants and animals into the area, along with some endangered pollinators.
The project will be completed in fall 2022 and Prill says the space will look bare for the first few years. But, by the fourth and fifth years, she predicts it will be fully restored into a beautiful and flourishing space.