Posted 12:24 p.m. Monday, Aug. 17, 2020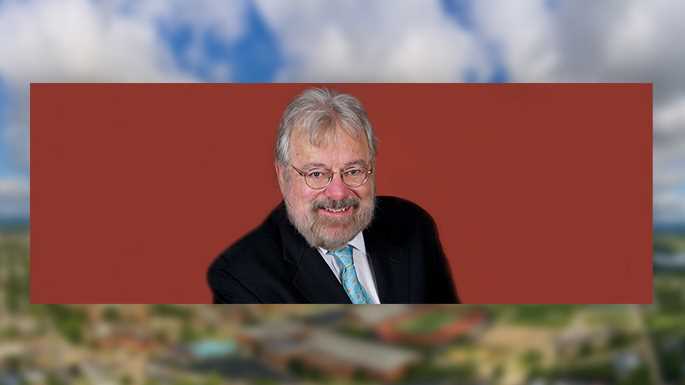 UWL virtual talk: White House reporter on leadership in crisis
A White House correspondent and columnist will lead a virtual lecture in an event held by the UW-La Crosse Political Science and Public Administration Department and the Tommy G. Thompson Center on Public Leadership.
U.S. News & World Report columnist Kenneth Walsh will discuss "Presidential Leadership in Times of Crisis" from noon-1:15 p.m. Thursday, April 23. The virtual event will feature Walsh's presentation followed by a question-and-answer session led by UWL Political Science Assistant Professor Anthony Chergosky.
The program is free and open to the public, but those participating in the live feed on Zoom must register in advance at: https://www.uwlax.edu/go/webinar-uwl-kwalsh
The full program will be available on the department's website following the live presentation at: https://www.uwlax.edu/polisci.
Walsh, a widely known author and speaker, is an award-winning White House correspondent and columnist for U.S. News & World Report. He has covered the White House since 1986 and has won honors for reporting on the presidency. He was inducted into the Hall of Fame of the Washington Chapter of the Society of Professional Journalists in 2009.
Walsh joined U.S. News & World Report in 1984 as a congressional correspondent and has covered the presidency, presidential campaigns and national politics since 1986. As an adjunct professorial lecturer in communication at American University in Washington, D.C., he has taught courses on politics and the media, media ethics, how the media shape history, and the "PR presidency."
Walsh makes frequent TV appearances on networks including ABC, NBC, CNN, MSNBC, CNBC, Fox News and C-SPAN, and is often a guest on radio across the country. He appears every Sunday morning on WTOP in Washington to analyze news related to the presidency and politics. Walsh also gives frequent lectures on the presidency, the media and politics. He has written eight books, including his most recent, "Presidential Leadership in Crisis: Defining Moments of the Modern Presidents from Franklin Roosevelt to Donald Trump" this year.
In reporting on the presidency, Walsh has traveled to more than 70 countries and covered a wide range of events, including superpower summits and international conferences. He has conducted numerous interviews with Presidents Barack Obama, George W. Bush, Bill Clinton, George Herbert Walker Bush and Ronald Reagan.
The presentation at UW-La Crosse is fully funded by the Tommy G. Thompson Center on Public Leadership.
If you participate—
Who: White House correspondent and columnist Kenneth Walsh
What: "Presidential Leadership in Times of Crisis"
When: noon-1:15 p.m. Thursday, April 23
Where: via Zoom
Admission: Free but registration for live broadcast required at: https://www.uwlax.edu/go/webinar-uwl-kwalsh
Presentation available after live broadcast at: https://www.uwlax.edu/polisci