Posted 7:02 a.m. Saturday, April 29, 2023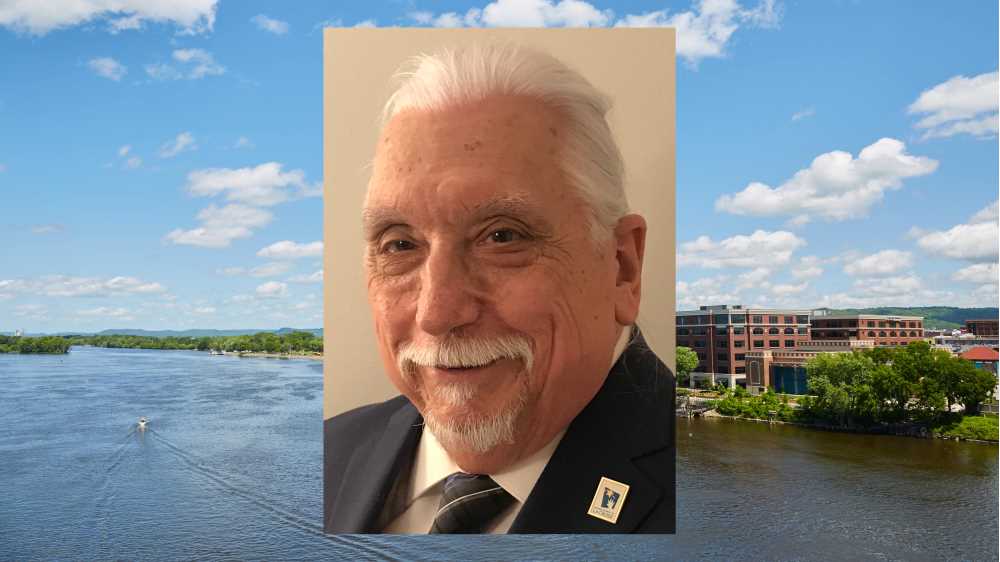 Duresky living a lifetime of service
Editor's note:
The UWL Alumni Association is awarding graduates from the '60s through 2021 its top alumni awards for 2023. They're being honored for distinguished service and successful careers.
The distinguished alumni will return to campus Friday and Saturday, Sept. 22 and 23, to speak with students and take part in a panel discussion, along with being recognized during a brunch.
Get details from the Alumni Association calendar.
Among the 2023 honorees are two receiving the Maurice O. Graff Distinguished Alumni Award, which recognizes outstanding achievement of alumni who have brought honor and distinction to the university. Long-time administrator Maurice O. Graff instituted the honor in 1977.
Find a full list of 2023 Distinguished Alumni Award recipients.
From being a newspaper carrier in his teens through his many musical gigs in retirement, Neil Duresky remains committed.
After graduating in 1964 with a bachelor's degree in economics and political science, he went on to graduate from Air Force Officer Training and Aerospace Munitions Officer Schools in 1965. Following service in Turkey, New Jersey and New York, Duresky returned to La Crosse in 1969 to work in personnel at Lutheran Hospital.
Two years later, Duresky began working as an Internal Revenue Service officer, a position he held until retiring in 1997. But he didn't stop working after retiring, serving as executive director of the American Red Cross Scenic Bluffs Chapter in La Crosse from 1997-2000.
While holding full-time jobs and later in retirement, Duresky was deeply involved in public education. After serving on elementary and high school committees, he was elected to the La Crosse Board of Education, serving from 1992-2004 and 2006-11. He was on the Wisconsin Association of School Boards from 2000-04, serving as president in 2003. He was on the Governor's Education Excellence Task Force from 2003-04, along with numerous other state and national public education task forces and committees.
"Neil's dedication to providing excellent educational opportunities for all our schools' children was exemplified by his specific interest in meeting the needs of special education students," says Gerald Kember, retired La Crosse superintendent. "He effectively represented our district with state legislators in Madison, and regularly participated in important city, regional and state events."
Prior to his professional and civic service, Duresky had a successful avocation in music. He played bass in La Crosse's second rock 'n' roll band, The Saffires, in 1958-59. He was the Danny's House of Music accordion band's bass player when the group performed in the 1959 national accordion band championships. He also was in La Crosse Logan's Dixieland band, "The Top Hats," when it appeared live on "Ted Mack's Original Amateur Hour" in 1959.
After "retiring" from performing from 1960-2001, Duresky returned to the local music scene. He's been a regular with The Grumpy Old Men Swing band for more than 15 years, as well as performing with numerous local groups.
Beyond performing, Duresky has been devoted to preserving traditional jazz. He brings banjo players to La Crosse for an annual Midwest festival. And he co-produced a scholarship fundraiser for a Sparta, Wisconsin, jazz student to attend UWL. The scholarship honored Sparta native Jim Beebe, a nationally known traditional jazz trombonist and band leader.
"What distinguishes Neil from others is his outstanding and longstanding commitment to public service," says UWL Professor Emeritus Joseph Heim.
And service from the octogenarian continues today.
Neil Duresky, '64, Maurice O. Graff Distinguished Alumni Award
-Decorated veteran; committed public servant; community volunteer; musician.
-Retired IRS Revenue Officer, American Red Cross Chapter Level Executive Director, Wisconsin Air National Guard Squadron Commander.
-La Crosse Logan High School Wall of Fame; Oktoberfest Maple Leaf Parade Marshal; Phi Delta Kappa Distinguished Service to Education by a Lay Person Award.
-Bachelor's degrees in economics and political science, 1964.
Nominate deserving alumni
Nominate deserving UWL alumni for the university's distinguished alumni awards. Simply fill out the nomination form; the Alumni Office will contact nominees.
Nominations are accepted throughout the year but must be received by Oct. 1 to be considered for the award the following year.
See all past recipients .
Here are the award criteria.