Posted 8 a.m. Sunday, June 13, 2021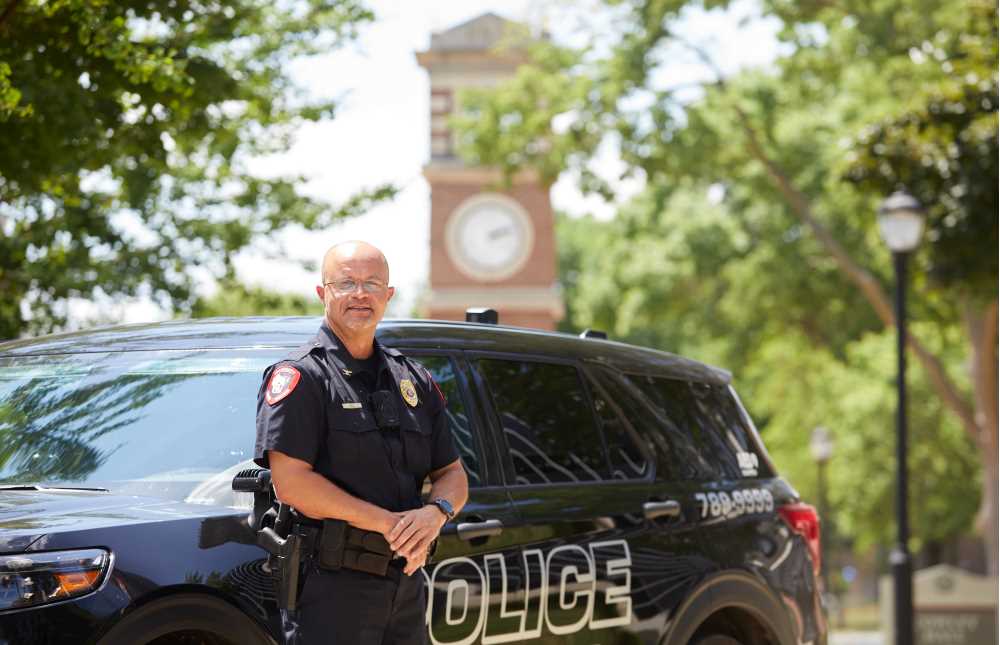 UWL police embrace opportunity to grow, improve
Law enforcement at all levels have been scrutinized like never before following the murder of George Floyd in May 2020.
Over the past year, the UW-La Crosse Police Department has taken these lessons to heart and put them into action — whether it meant updating policies and practices, sending officers through additional training or simply reaching out to the community.
"Our command staff met (after Floyd's death) and talked about the incident and how it could have been handled differently," explains University Police Chief Allen Hill. "The George Floyd incident was a no-brainer, completely wrong. Officers were responding to a petty crime. And while we take an oath to uphold the law, you also need to consider the severity of the crime when you're dealing with the incident. We focus on that with all of our officers."
When he came to UWL in fall 2019, Hill immediately began developing ways University Police could better serve the campus and community. This included requiring supervisors to review footage from body cameras and in-car camera systems, which helps ensure officers are following procedure and identify areas where more training is needed.
Since Floyd's death, the department has redoubled its efforts to improve policing and keep campus safe.
The department updated its use of force policy to prohibit chokeholds and kneeling, sitting or standing on a person's neck, head or chest.
Officers completed a human rights policing course taught by UWL Professor Peter Marina and his father, Pedro Marina, a retired New Orleans police officer. They also received Crisis Intervention and Mobile Crisis Training from the La Crosse County Mobile Crisis Unit.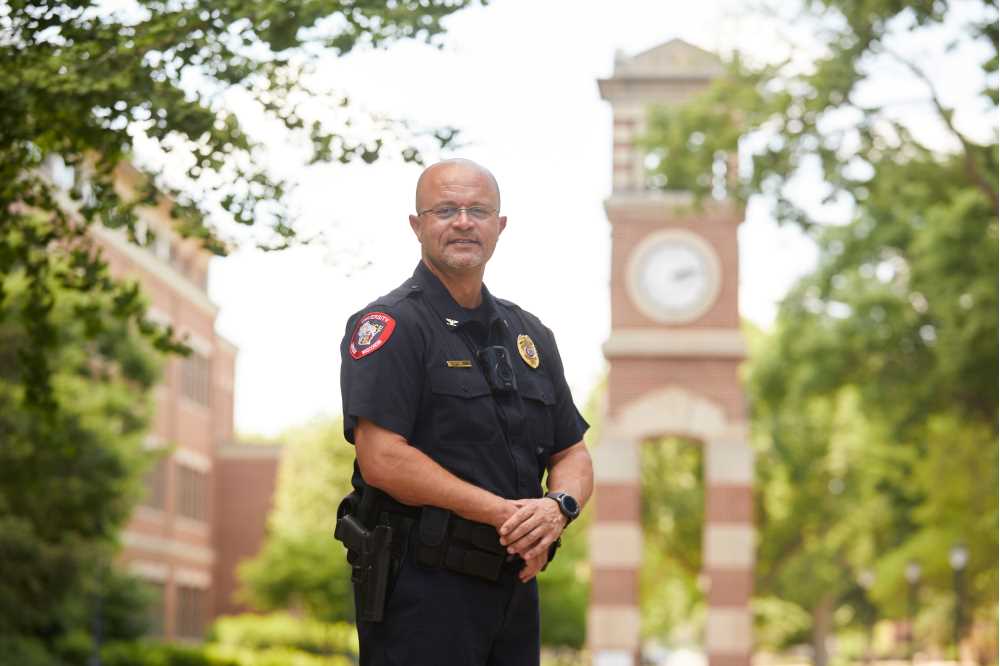 Hill recognizes good policing is about more than proper training. It also requires a healthy relationship between law enforcement and the community.
That's why he participated in a town hall meeting last August, "Reestablishing & Improving Relationships with Police," alongside other stakeholders and law enforcement leaders from the La Crosse area.
"As chief, it's important that I hear the public's perspective even if they say things I'm not going to like," Hill notes. "As an officer, we don't always see the public's side, and they don't always see ours. It's nice to have that sounding board where they can tell us about things we can improve upon, and we can provide background about procedural things they may be asking about.
"We want the public to trust us and know that, when incidents happen in other departments, it doesn't reflect the values or policies of our department."
According to Hill, there's also value in having people from diverse backgrounds in leadership positions within law enforcement.
In addition to Hill — who is biracial and previously worked at the University of Houston-Clear Lake in Texas — the department promoted Nikki Miller to sergeant in June 2020. Miller is believed to be the first woman and first woman of color to hold a supervisory position within the department.
Recently, Gov. Tony Evers named Miller to the Wisconsin Law Enforcement Standards Board, a policy-making arm of the Wisconsin Department of Justice. She will be part of the team that sets standards for recruitment and recruit training, and supports programs designed to improve the performance of law enforcement, tribal law enforcement, and jail and secure detention administration.
Hill says having a diversity of backgrounds makes police departments stronger and, by extension, communities safer.
"It brings a lot of different perspectives to the table — everything from upbringing to cultural differences to family traditions," he notes. "When you have different backgrounds represented, we're all going to see things a little differently, and we can all learn from each other."