Posted 2:01 p.m. Monday, Feb. 7, 2022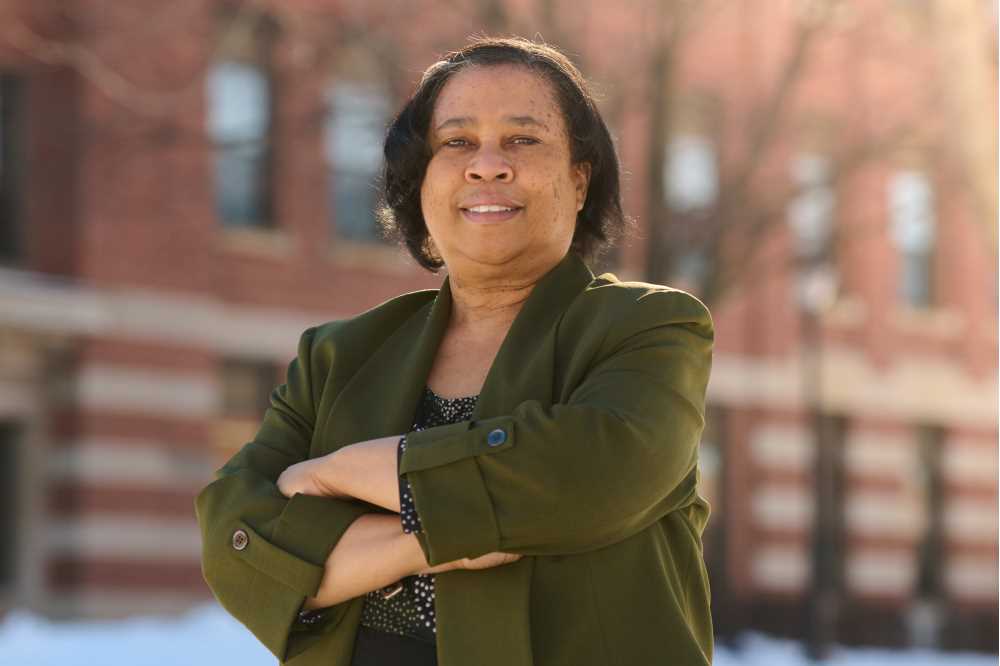 UWL's Barbara Stewart earns statewide recognition for diversity, equity and inclusion efforts
Barbara Stewart finished her bachelor's and master's degrees at a time when the doors to higher education were often closed to Black women like her.
A first-generation college graduate, Stewart started her career in higher education working in residence life — helping students adjust to college life and working to provide students with leadership opportunities. Along the way, she paid special attention to diversity issues and needs of multicultural students, staff and faculty.
"Even though I was not directly working in diversity, equity and inclusion at that time, I took every opportunity to learn and expand my knowledge of diversity and multicultural issues," Stewart explains. "I needed to understand the problems and concerns that impacted the students I was working with; however, I also needed to understand these issues because they were also impacting me and my colleagues, personally and professionally."
Eventually, Stewart began working directly with multicultural issues, coordinating student leadership training and promoting programming. But it wasn't until she came to UW-La Crosse to become director of the Office of Multicultural Student Services in 1999 that she began her journey as an advocate, leader, mentor and proponent of multiculturalism, diversity, equity, and inclusion.
More than two decades later, Stewart, currently vice chancellor for Diversity and Inclusion, is receiving a 2022 UW System Board of Regents Diversity Award. The honor is given to a change agent who has significantly promoted equity in educational outcomes for historically underrepresented student populations. It's something those who have worked with her at UWL have known for years.
"Barbara has been the crucial leader in helping our university make our campus community as diverse and inclusive as possible," says UWL Chancellor Joe Gow. "Because of her, diversity, equity and inclusion have been given campus-level vision and scope, putting them at the center of campus life."
Among the many initiatives, Stewart co-wrote the initial application for a $30,000 Closing the Achievement Gap Grant that funded the Eagle Mentoring Program, which focuses on retaining multicultural students. The program provides a year-long experience of workshops, field trips and enrichment activities that bolster student access to high impact programs.
"We know the Eagle Mentoring Program positively impacted student GPAs, their selection to other scholar programs such as McNair TRIO program and gave them connections to scholars on other campuses," she notes. The program continues to evolve on campus.
Stewart has worked to bring innovative programs and speakers to campus to address campus climate concerns. She has also championed efforts to make diversity resources more accessible on the university's website — becoming one of the first in the UW System to have the division prominently displayed on its homepage.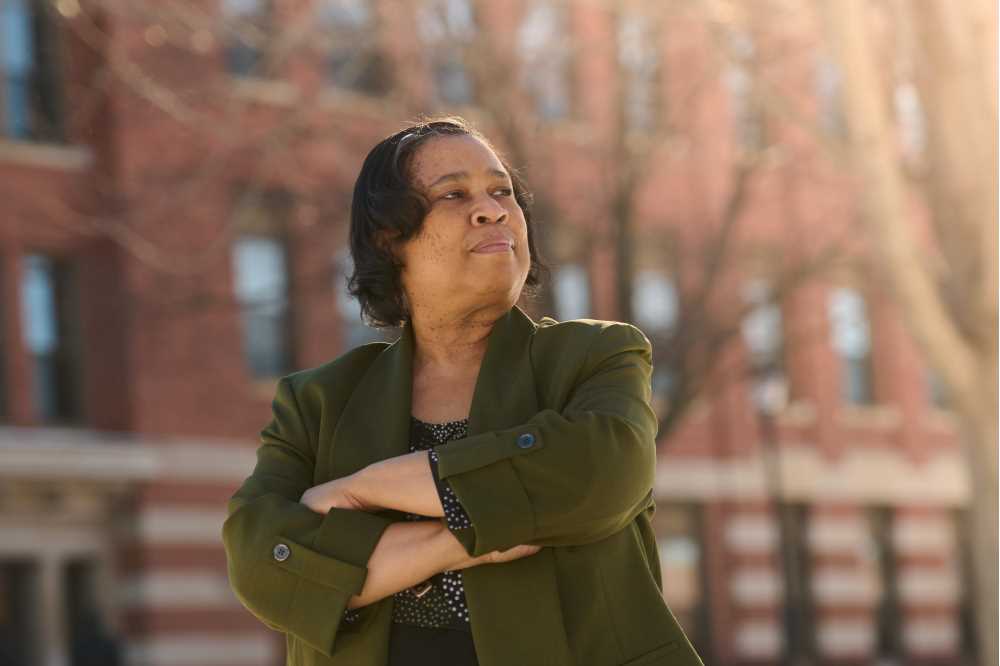 In 2018, Stewart coordinated the creation of the university's Division of Diversity and Inclusion. The move brought diversity, equity and inclusion efforts in line with the four other campus divisions. The division includes the offices of Affirmative Action, Center for Transformative Justice, Institute for Social Justice, Multicultural Student Services, Pride Center, ACCESS Center, Student Support Services, Upward Bound and Title IX and Compliance.
"It was with immense pride and excitement that I was able to move this new division forward," she says. "This allowed me to hire the first ever Latinx woman for a senior leadership position at UWL. The incorporation of the position allowed me to move diversity and equity work forward to other aspects of campus and gives more support for collaboration internal and external to the division."
Stewart now serves on the Chancellor's Cabinet, which allows her to promote actions to eliminate barriers to traditionally and historically marginalized students and employees. Following the murder of George Floyd, Stewart co-leads a campus group working to eliminate systemic racial barriers.
"The group has developed a radical set of recommendations that if approved could dramatically change the trajectory of how we deal with racial issues at UWL," says Stewart.
In whatever she does, Stewart says students remain at the center of her work.
"They suffer when we do not do our jobs or try to make their campus environment better," she explains.
But her work doesn't end on campus. Stewart collaborates to create equity and inclusion throughout the community, region and state.
"She has served as a role model and mentor for the region's younger people of color, working to create a pipeline of college readiness," notes Chancellor Gow. "She has encouraged and inspired hundreds of underrepresented students and employees while working to build more fairness and access in educational institutions and beyond."
Barbara Stewart: At a glance
More than 30 years as a leader of progressive experiences in diversity, equity, inclusion work, training development and leadership.
UWL Vice Chancellor for Diversity and Inclusion since 2018.
Other UWL service since 1999: director of Multicultural Student Services and Center; interim director for Affirmative Action; interim director for Disability Resource Services; associate dean for Diversity and Inclusion, Division of Student Affairs; interim vice chancellor, Student Affairs Division.
Awarded: Wisconsin's 51 Most Influential Black Leaders in 2020 by Madison 365; La Crosse Community Martin Luther King, Jr. Award for Leadership; YWCA Outstanding Woman of the Year; UW System Women of Color Award; others.
Bachelor's and master's from Iowa State University.