Posted 7:05 a.m. Monday, July 4, 2022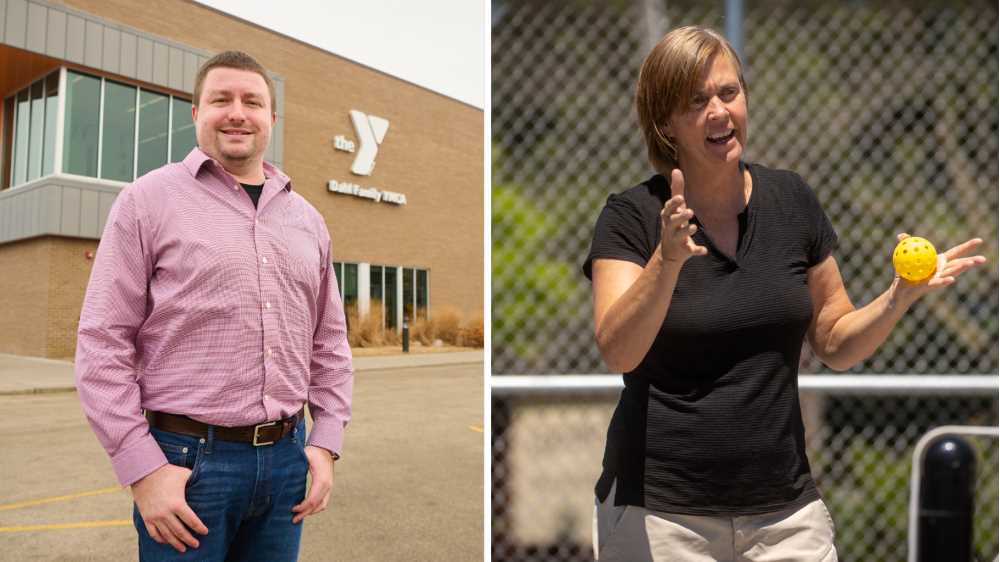 UWL alumni are making Wisconsin work
Recreation management. Exercise and sport science.
These are just two areas where UWL alums are helping the Badger State meet workforce challenges.
UWL's top-notch faculty offer the perfect prescription for that success. They're helping with hands-on experience and more that is inspiring and preparing Wisconsin's next generation.
One of the keys to propelling the state's workforce is providing state-of-the-art experiences on campus. A major obstacle is UWL's outdated Cowley Hall, which has worse learning spaces than almost any high school in the state. The Prairie Springs Science Center Completion/Cowley Hall Demolition Project is vital to helping the economy grow.
Here's a look at two alums who stayed in Wisconsin and are impacting communities across the state. They reveal why campus facilities are important for a solid educational base that allows our alumni to become vital to the state's workforce.
A good base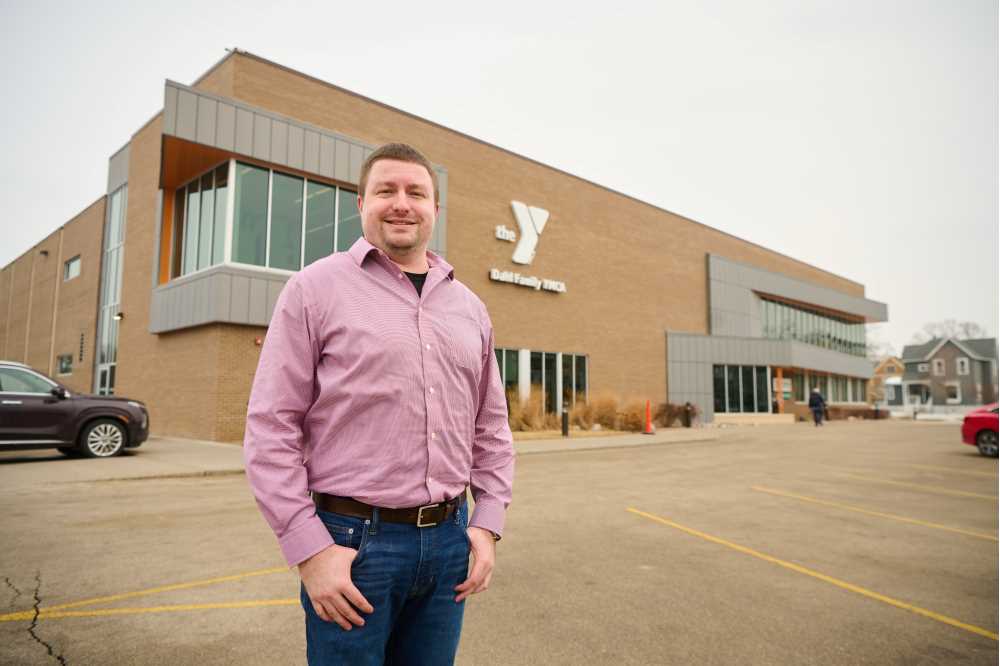 Klubertanz credits faculty for solid foundation
Carl Klubertanz, '13 & '21
Hometown: Galesville
Major: Recreation Management
Currently: CEO, Superior Douglas County Family YMCA, Superior, Wisconsin
UWL put Carl Klubertanz in the game when he started prepping to become a leader in recreation. In fact, faculty and their curricula helped him get the background and forge the connection that led him to become CEO of the Superior Douglas County Family YMCA.
Klubertanz says with his solid professional foundation set, he knew that with Wisconsin's unique environment, people, culture and attitude he wanted to stay close to home. "I feel strongly connected to the Midwest and this will always be my home," he explains.
It's important to have adequate facilities to learn— especially in recreation and the sciences. And, it's the main reason UWL continues to push for the completion of the Prairie Springs Science Center.
As a recreation management major, Klubertanz found classroom and lab space in the Health Science Center adequate. A functioning pool in Mitchell Hall was key, too. "For me, the pools and subsequent education around them helped start my career path after I graduated," he says.
Klubertanz encourages prospective students to ask themselves what they want from college. "If it is just for a slip of paper, I would highly suggest against it," he says.
Experience is everything, Klubertanz notes. It's essential for faculty to assist with networking and relationship-building, he says.
"If you want a good experience with faculty that have those connections to those working within your field, I would take a look at what UWL has to offer," Klubertanz says.
Platteville top teacher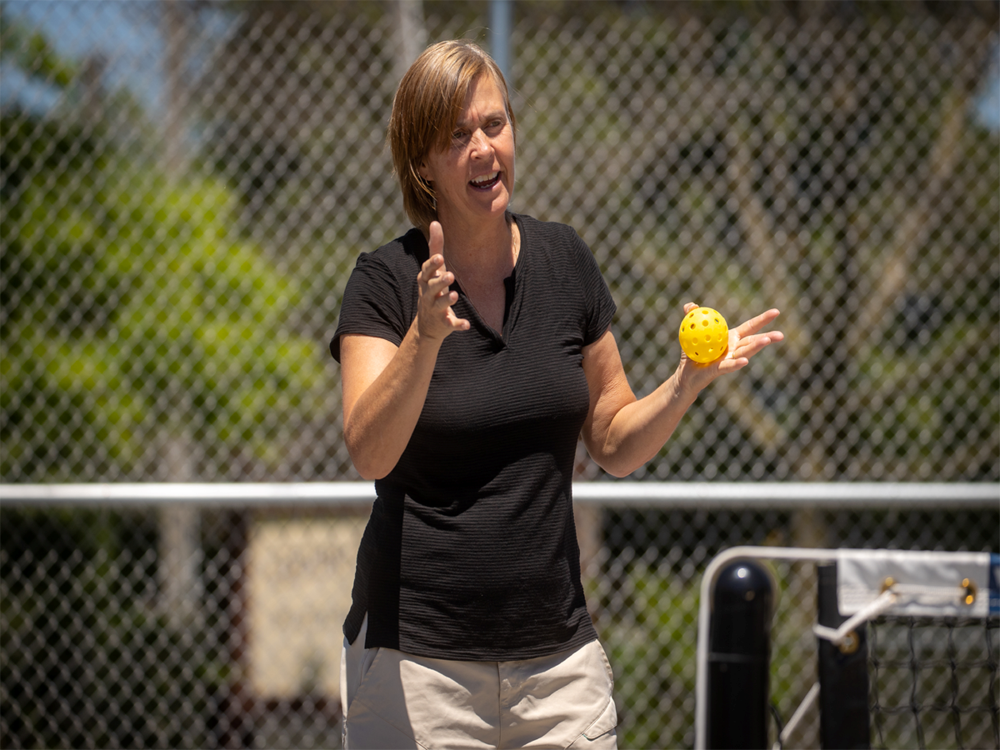 Vorwald provides a basis for physical education
Maureen Vorwald, '89
Hometown: Bagley, Wisconsin
Major: Physical education/corporate fitness
Currently: National Board Certified Physical Education Teacher, Platteville High School
Maureen Vorwald originally thought about leaving Wisconsin for someplace warm. But she stayed, reaffirming her appreciation of all of Wisconsin's seasons and beauty — along with the state's strong educational system and its family-friendly reputation.
And the Badger State, particularly Platteville where she teaches high school physical education, is lucky she did.
Among her many honors over more than three decades in teaching is the 2014 SHAPE Midwest District High School Physical Education Teacher of the Year Award. Vorwald attributes a trio of UWL mentors for her solid basis heading into the classroom.
In teaching pedagogy, she was strongly influenced by Judy Pace. "She shaped many of us into fine physical education teachers by helping us create organized, detailed and engaging lessons," Vorwald explains.
Another mentor was Maurita Robarge. "She demonstrated a great passion for fitness and had a strong vision for how fitness could be better integrated into physical education," says Vorwald. "Both of these mentors had very high expectations for all students and were terrific role models with positive energy."
Former Head Women's Basketball Coach Terri Sheridan helped Vorwald develop strong leadership skills that have served her well throughout her educational journey. Vorwald still holds the all-time assist record in women's basketball.
UWL prepared Vorwald well for her success in teaching tomorrow's leaders. "While at UW-La Crosse, I learned the importance of having a strong work ethic, good time management skills, and being a positive and clear communicator," she says.
Vorwald speaks highly of the city, along with the well-rounded education, vast offerings and its "perfect size" with small class sizes and good teacher-to-student ratio.
The one thing she would change: Cowley Hall. Even more than 30 years ago, it needed to be replaced, she notes.
"I am not sure many of us enjoyed having classes in Cowley Hall," Vorwald says. "It was an older facility that needed a facelift."
With her son, Isaac attending UWL, Vorwald is even more excited to see the progress happening on campus.