Posted 1:52 p.m. Wednesday, April 1, 2015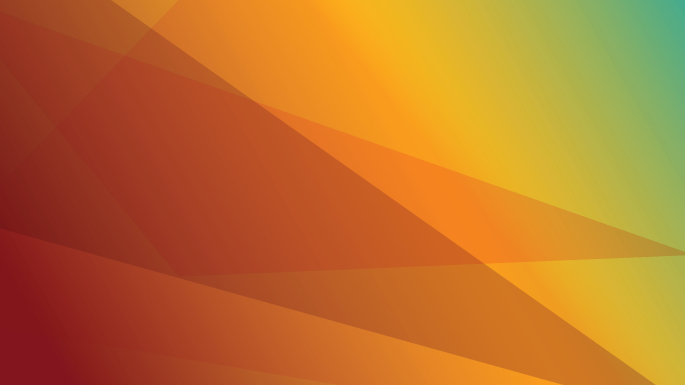 A UW-L senior has earned the most prestigious award an undergraduate archaeology student can receive for research.
[caption id="attachment_39941" align="alignright" width="721"]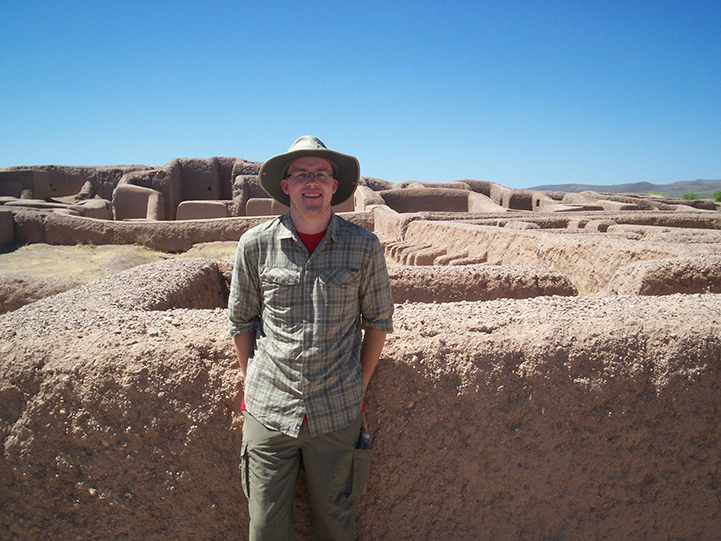 UW-L Senior Thatcher Rogers, an archaeology major, pictured at the Casas Grandes site where he researched prehistoric architecture in northwestern Mexico.[/caption] A UW-L senior has earned the most prestigious award an undergraduate archaeology student can receive for research. Thatcher Rogers, an archaeology major, will accept the
Institute for Field Research
Undergraduate Student Paper Award from the
Society for American Archaeology
, the largest professional archaeology organization in the world. He'll also present his award-winning research at the SAA annual meeting Friday, April 17, in San Francisco. His paper examines changes in prehistoric architectural remains in the desert of northwestern Mexico and what they mean for the end of a civilization. It's the first year the SAA has created a separate award specifically for undergraduates. After hearing the news, Rogers says he was "astounded." But, in a way, the May graduate has been preparing to make milestone discoveries in archaeology since he was a child. Rogers, of Kaukauna, Wis., knew he wanted to be an archaeologist when he was 10 years old. He knew he wanted to specialize in the southwest region when he was 11. And he knew he wanted to make this happen by attending UW-La Crosse when he graduated from middle school. "It's the only school I applied to — the only school I wanted to come to — because of the
Mississippi Valley Archaeology Center
and the faculty here," he says. Rogers says his decision to attend UW-L was spot on. "Incredible support" and mentorship from faculty in the Archaeology Department have helped him prepare to write the award-winning research paper. Faculty gave him foundational knowledge of prehistoric architecture at the site, as well as background on how to do statistical analysis and communicate results. Roger's faculty adviser Jessi Halligan, assistant professor of archaeology, describes him as intelligent and very hard working. She encouraged Rogers to apply for the award because of how advanced his research is compared to other undergraduate projects. "Few undergraduates even attend this conference," says Halligan. "You are supposed to present pretty intense, original research."
The award-winning research
Through a National Science Foundation grant, Rogers traveled to the northwestern Mexican state of Chihuahua with an excavation group, headed by Michael Whalen, of the University of Tulsa, in summer 2014 to study prehistoric architecture at a desert site. The Casas Grandes culture was known for its colorful ceramics, trading of shells, raised macaws and turkeys, among other things. But this civilization abandoned the site around 1450 after flourishing there for more than two centuries. "One of the biggest questions in archeology and anthropology is why complex societies form and collapse," says Rogers. "We know a lot about these sites in the middle occupation period, but we don't know much about the end." That's where Rogers research becomes ground breaking. [caption id="attachment_39946" align="alignright" width="350"]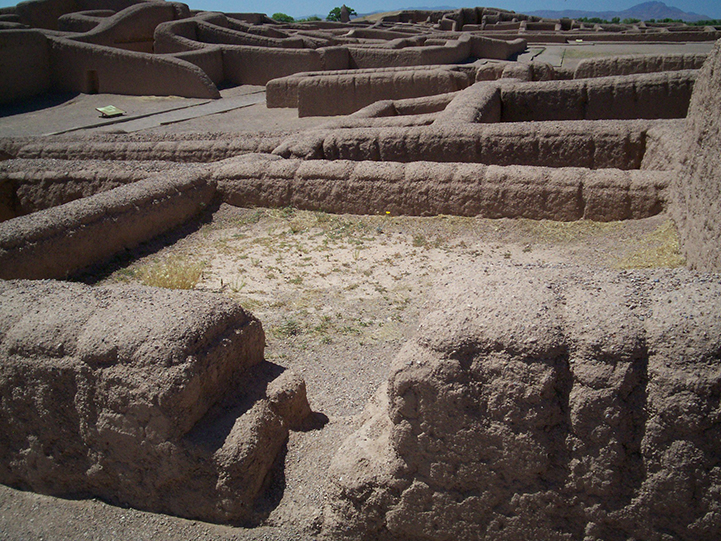 This is a typical Paquime (middle phase) room. The thicker walls signal more monumental structures and more centralized leadership.[/caption] While in Mexico, he sifted through volumes of literature with descriptions of more than 250 rooms excavated at the site in the 1950s. Upon his return to UW-La Crosse, he compiled the data into Excel spreadsheets and ran a statistical analysis. He noticed that as the civilization end date emerged, trends in architectural designs changed. For one, from the middle to late period, the wall thickness decreased by about 15 centimeters on average. [caption id="attachment_39951" align="alignright" width="350"]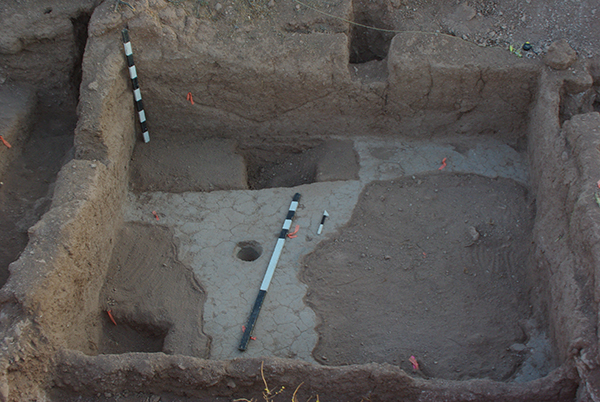 This is a typical Diablo (late phase) room. The thinner walls signal structures that are not monumental in size and therefore less centralized leadership.[/caption] To a layperson, such a change appears arbitrary, but to someone who studies archaeology, it helps unravel a story of what was happening to the civilization. Thin walls signal not as monumental of structures and therefore less centralized leadership within a civilization. Also, from the middle period to the late period, the room sizes decreased and became less standardized, also signaling a lack of planning or centralized leadership. Rogers was excited to see the trends emerge. "I hadn't expected to see this," he says. "The late phase is not well established or described." The data helps tell the story of how a complex society evolved before its collapse. And that gives archaeologist more clues about how this prehistoric culture transformed into the more modern pueblo. The research is Rogers' senior thesis project. "It's really a phenomenal piece of research — a credit to him and his Senior Thesis advisor Dr. Jessi Halligan and Dr. David Anderson, who has also worked closely with Thatcher on his research," says Timothy McAndrews, UW-L professor of archaeology. "Every year our students do outstanding research, but it is so satisfying for one of them to be recognized at such a high level."
Did you know?
The
Archaeological Studies Major
at UW-L is one of the few comprehensive undergraduate degree programs in archaeology in the United States and the only one in the Midwest.