Posted 2:51 p.m. Friday, Aug. 25, 2023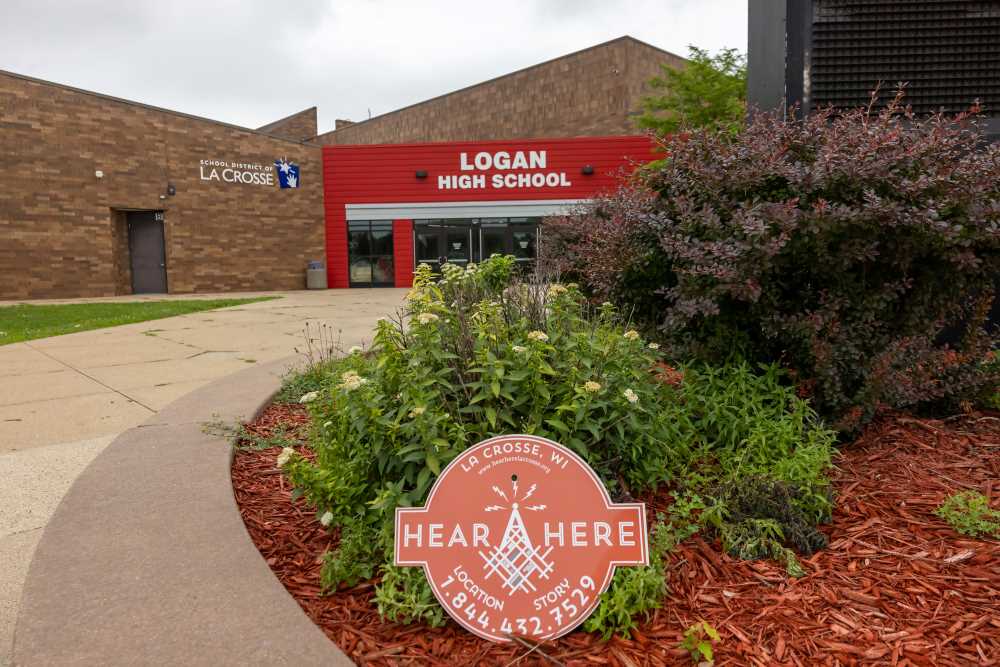 UWL oral history project is looking for stories from everyday people at specific North Side locations 
UW-La Crosse's award-winning oral history program, Hear, Here, is looking for stories about the North Side of La Crosse.
Do you have an interesting story from a specific North Side location like Logan High School, Kane Street Community Garden, or even a specific street corner or business? Students in UWL's Hear, Here course are eager to record your stories.
In La Crosse, many already know the story of the city's famous early settlers like Nathan Myrick and the Hixons, explains UWL History Professor Ariel Beaujot, who developed the original Hear, Here project with her UWL class in 2015.
"The Hear, Here project gives a voice to everyday people who lived and worked in familiar spaces that the public moves through every day — a sawmill employee, a chocolate shop owner or someone marching in the local parade route. Not only do these people have a voice, but the project also gives the public access to this social history," explains Beaujot.
"The humblest building, nondescript corner, or unremarkable grouping of trees can be transformed by the stories we tell about them," says Beaujot. "Once heard, these stories can change the way we think about spaces and the community at large."
The original Hear, Here project launched in downtown La Crosse in 2015. Today the public can still access these stories by dialing a toll-free number at orange street signs. Since 2015, the Hear, Here project has been replicated in locations around the world including London, Canada (2018); Luxemburg, Europe (2022); and Guelph, Canada (2023). Signs will be up in North La Crosse in Spring 2024.
How do I know if I have a story worth sharing?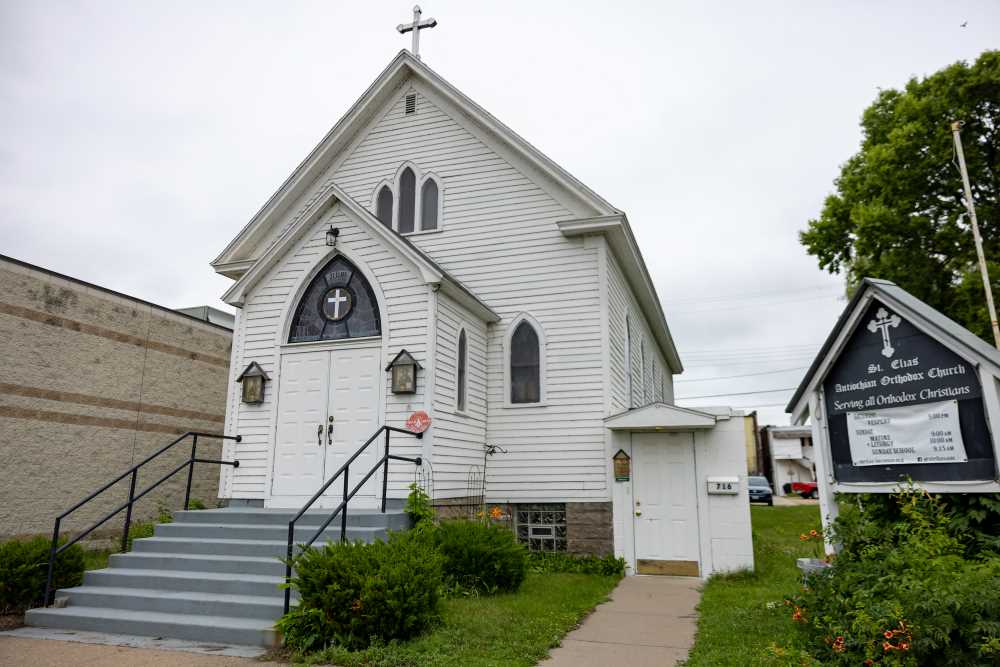 Hear, Here is looking for stories of things that happened to everyday people on the North Side of La Crosse at any point in history. Do you have an interesting story? Your story must have a specific North Side location associated with it and it must be from your personal perspective. For instance,
Were you a student or a teacher when Logan High School opened?
Do you have memories of the 1965 flood?
Did your family have a small business that was disrupted by the construction of the viaduct on Copeland Ave?
Do you bring a cultural, economic or life perspective as someone from the Syrian and Lebanese, Black, Hmoob, Ho Chunk, LGBTQ+, foreign national, homeless or veteran communities?
These are all stories that the Hear, Here project would like to capture.
Where do I send my story idea?
If you have a story, send it to History Professor Ariel Beaujot at abeaujot@uwlax.edu or call her at 608.785.6798. You can also submit a story on the Hear, Here website. Students will be in contact with you.
Timeline for collecting stories
If you have a story, contact Dr. Beaujot now. This will allow her fall semester Hear, Here project class time to do background research your story, so they are prepared to ask good questions. Students in the Hear, Here course will be contacting people for interviews later in the fall.
Join the bus tour — share your story on the bus
All community members are welcome to join a Hear, Here bus tour from 5:30-7:30 p.m. Wednesday, Sept. 13. This will be an opportunity to share and collect stories. The bus leaves from the La Crosse Public Library, 800 Main St. La Crosse. Hear, Here stories that have already been collected from the UWL Oral History Program will be shared throughout the tour. Stories will also be collected during the ride from any passengers who want to share. Hear, Here project leaders hope community members from the North Side will join the bus tour and share their own stories with students in the class. Reserve a space on the bus at lacrosselibrary.org/events.
About Hear, Here
Hear, Here is based on the concept that everyday people can share their location-based stories, providing a unique way to communicate history through multiple narratives, including voices that are normally overlooked.
The basis of the original Hear, Here project was developed by UWL History Professor Ariel Beaujot and her students in 2015. The project provides audio recordings of stories from people of all backgrounds at specific downtown La Crosse locations.
The Hear, Here project includes not only stories from the past but poetry and partnerships with other UWL departments, K-12 education and community organizations. Hear, Here has won four major awards in the U.S. and Canada, as well as a provincial award in Ontario.