Posted 12:25 p.m. Friday, Feb. 12, 2021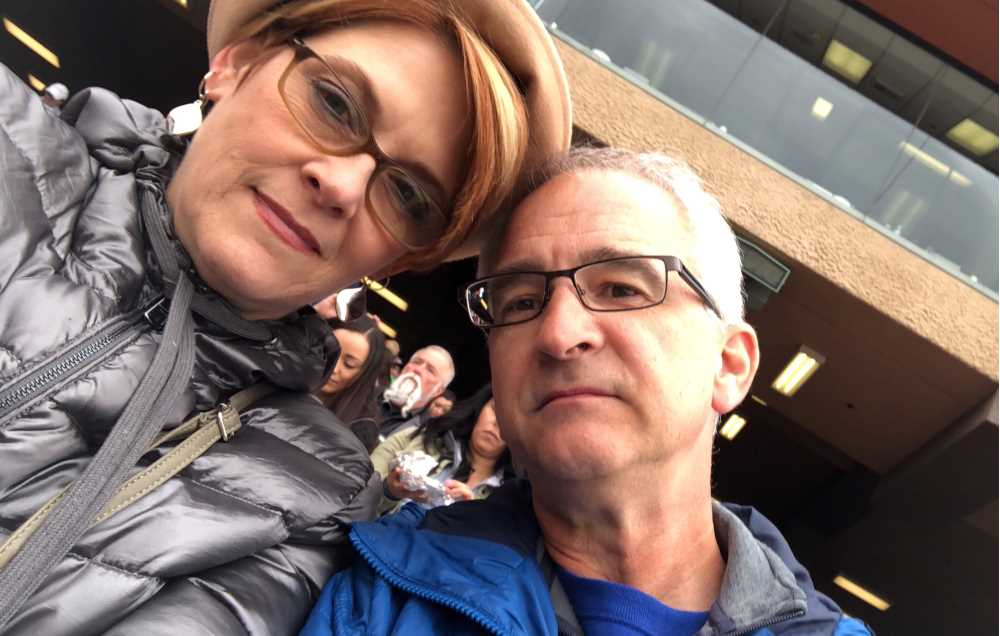 Phyllis Creek turns to teaching after successful business career
University Communications recently caught up with Phyllis Creek, '85, who joined UW-La Crosse as an associate lecturer after a three-decade career in business and human resources.
Q: What are some highlights from your career?
A: I have more than 30 years of experience in talent (HR) and business operational activities. My most recent employer was Deloitte LLC, the world's largest professional service and accounting firm. The last 11 years at Deloitte, I was the senior advisor and global mobility deputy, managing a large domestic and global remote team. I oversaw the U.S. and India global mobility programs and processes, drove service excellence and continuous improvement across global mobility, and acted as an executive sponsor of global mobility initiatives. My team deployed over 10,000 employees in and out of the U.S. annually. Prior to Deloitte, I worked in several industries such as healthcare, information media and technology.
Q: What is your specialty area, and what do you enjoy about teaching it?
A: My specialty area is human resources with a focus on global mobility (also known as international human resources). I started my career as an intern working 40 hours a week for free! After completing my six-month internship, the company hired me as a senior compensation analyst. Compensation was the only area of HR I did not study, but I accepted the job and was/am very happy for the opportunity. I worked in compensation for three years before moving to employee relations and then to general HR. In 2008, I was given the opportunity to lead a strategic project on global mobility. As I worked on the project, I realized that my past knowledge of all the other areas of HR was being leveraged. Thus, global mobility became my "perfect job." I really enjoy sharing my knowledge and experiences and working with colleagues all over the world. The situation and obstacles I needed to manage over the years became great stories for teaching.
Q: Did you have much teaching experience before coming to UWL?
A: Prior to UWL, I had not taught in the university setting but had taught in the business setting. Deloitte has a "university" (DU) in Texas. DU is used to develop employees' leadership, consultative and technical skills. I had several opportunities to train in this setting. I also have developed and delivered several HR trainings for many of my past employers. The biggest challenge in transitioning from the business world to education has been the teaching format: online. I was a remote worker for the past 11 years and loved working virtually, but I have found that the students are not fond of online classes. The students are not as engaged online, which is different than in a work setting. Employees working remotely are very engaged and collaborative.
Q: What do you remember from attending UWL in the 1980s?
A: I have a Bachelor of Science in psychology from UWL (1985), a Master of Arts in industrial psychology from Roosevelt University in Chicago (1987) and am certified through Project Management Institute (PMI) as a Project Management Professional (PMP), WorldatWork as a Certified Compensation Professional (CCP) and Society of Human Resource Management (SHRM) as a Senior Professional Human Resources (SPHR). My educational experience at UWL was outstanding. I was very homesick as a freshman and sophomore, but my floormates rallied around me and helped me through it. I loved my time in Drake Hall and the annual "Drake Days" where the floors competed. I remember a very rough ultimate Frisbee game, which my floor won and gave us the win for the competition overall. I also met my significant other, Jeffrey, my first week my freshman year, and we started dating my senior year (36 years and counting). I've also maintained a few close friendships from my college years. My freshman year, I was a Brownie leader for a local chapter of the Girl Scouts — that was an experience!
Q: How did you find the right career path?

A: During my education at UWL, I was focused on becoming a counselor. However, after a summer internship at an abuse shelter, I realized being a counselor was not going to be a good fit. I needed more variety in my career's daily activities. Professor Wood in the Psychology Department recommended I investigate industrial/organizational psychology. It would allow me to take my education into the work environment, including my counseling skills. His advice headed me into the direction of a business career.
Q: What's your advice to students or recent grads trying to start their career in business?
A: My advice is to accept the challenges and various roles offered to you. Many of the positions offered to me early in my career I felt "underqualified for," but the leaders I was working with saw something different. You also need to be your own advocate — if you wait for the perfect role or offer, you will miss out on experiences that will lead you to your "perfect" job. Finally, remember that coworkers will remember you for what you left behind when you leave a role or position, not what you did when you were there.