Posted 8 a.m. Wednesday, May 10, 2023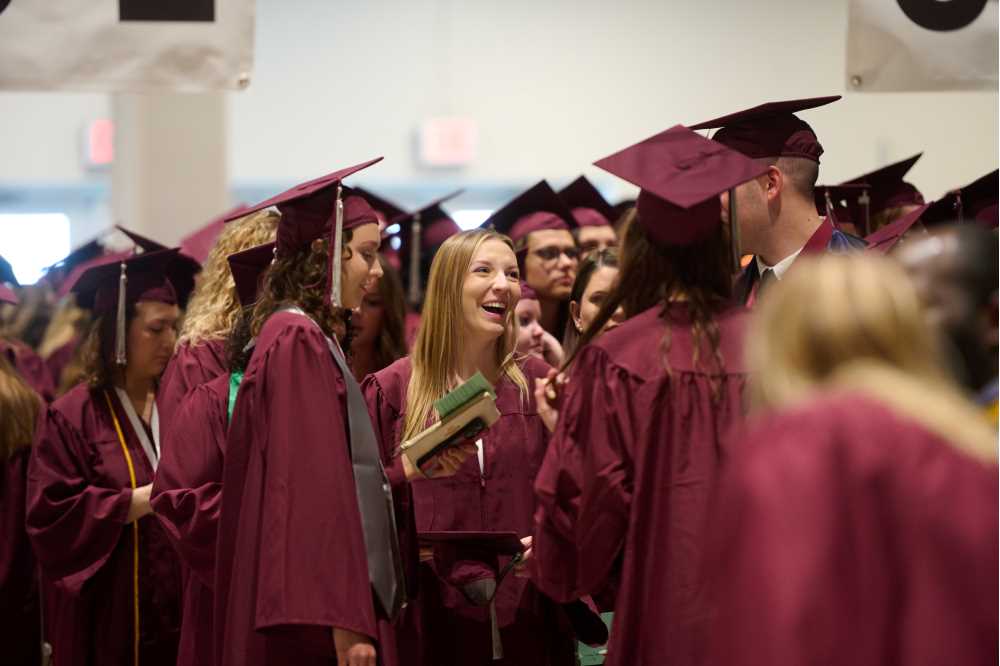 Nearly 2,000 graduates to be recognized
UW-La Crosse will celebrate nearly 1,500 seniors and 300 graduate students during spring commencement Sunday, May 14, at the La Crosse Center.
Commencement will be broken into three ceremonies throughout the day:
9:30 a.m. | Undergraduate students

College of Business Administration
School of Education [all majors, including EC-MC; MC-EA; World Language Education; Art Education; Music Education; PETE/PASHE; STEP (English, Mathematics, Science, & Social Studies)]

12:30 p.m. | Undergraduate and graduate students

Associate degree candidates
College of Arts, Social Sciences & Humanities
Graduate degree candidates

3:30 p.m. | Undergraduate students

College of Science & Health
Doors to the La Crosse Center will open approximately one hour before the start of the first ceremony.
Tickets are not necessary, but a maximum of six guests per graduating student is recommended.
For those who cannot attend, the ceremonies will be livestreamed: 9:30 ceremony, 12:30 ceremony, 3:30 ceremony.
Before commencement, some graduate programs will hold their own hooding or pinning events.
Other graduate programs will participate in a hooding ceremony hosted by Graduate & Extended Learning.
For more information about UWL's spring commencement, including a checklist and instructions for students, visit www.uwlax.edu/commencement.