Posted 11:05 p.m. Sunday, Sept. 8, 2019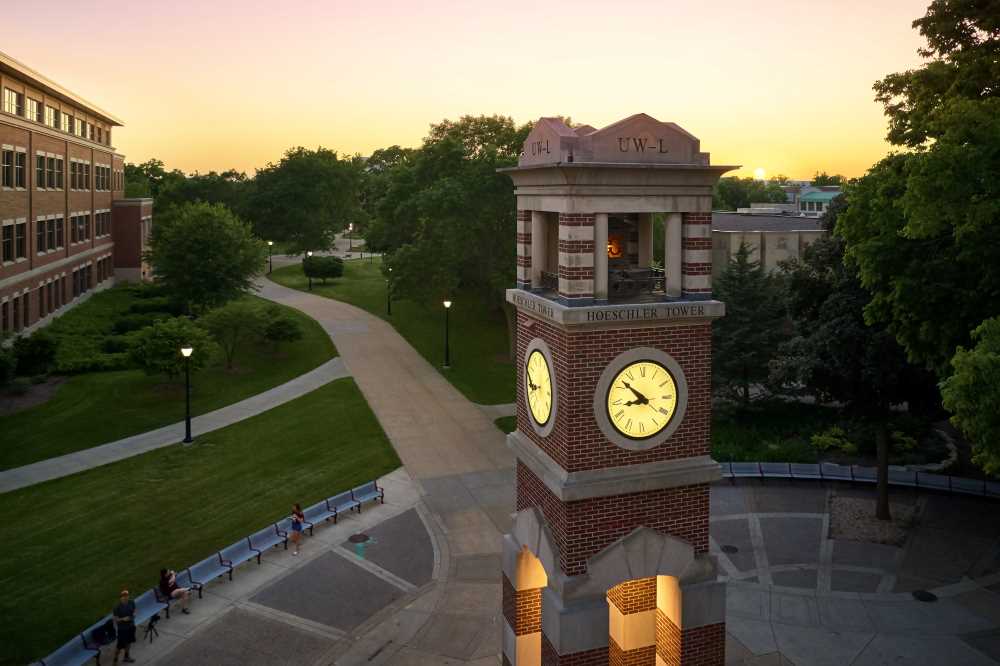 U.S. News & World Report: UWL tops among UW System peers; moves to No. 3 among Midwestern public universities.
U.S. News & World Report: UWL tops among UW System peers; moves to No. 3 among Midwestern public universities
UW-La Crosse remains Wisconsin's top-ranked public university among its peers according to U.S. News & World Report's America's Best Colleges listing. The popular magazine also lists UW-La Crosse as the No. 3 public university among Best Regional Universities in the Midwest — up from No. 4 a year ago.
It's the 19th year in a row that UWL has remained the state's top-ranked comprehensive campus in the UW System and among the top 4 in the Midwest.
US News also named UWL a Best Value School and kept it on the list among "A-Plus Schools for B Students," which identifies "where non-superstars have a decent shot at being accepted and thriving" and where spirit and hard work make a difference. UWL also made the magazine's first listing of "Top Performers on Social Mobility," a new category identifying how schools assisted students with Pell Grants through college to graduation.
"We're fortunate to be moving up in these prestigious rankings," says Chancellor Joe Gow. "We are particularly pleased to see our reputation rising among comparable universities. Our faculty, staff and students do great things each day and it's wonderful to see that being acknowledged by US News & World Report."
Corey Sjoquist, director of UWL Admissions, agrees that the ranking confirms the excellent opportunities on campus, along with the incredible talents of students, faculty and staff. He says the U.S. News awareness draws attention throughout the state and even internationally.
UWL moved to the No. 3 ranking after being No. 4 five years in a row, continuing UWL's record of being ranked among the Midwest's top four public universities for the past 19 years. Truman State University in Missouri remained on top. The University of Northern Iowa was No. 2. Last year's No. 3, Grand Valley State University in Michigan, is now ranked among national universities.
Among all private and public Midwestern universities, UWL was No. 28 — up from No. 32 a year ago — tied with Capital University in Ohio. The regional category includes institutions providing a full range of undergraduate majors and master's programs.
The rankings are a thorough examination of how more than 1,400 accredited, four-year schools compare on a set of up to 16 widely accepted indicators of excellence. Among the many factors weighed in determining the rankings, the key measures of quality are: peer assessment, graduation and retention rates, faculty resources, student selectivity, financial resources and alumni giving. Complete listings.