Posted 4:13 p.m. Friday, Nov. 10, 2023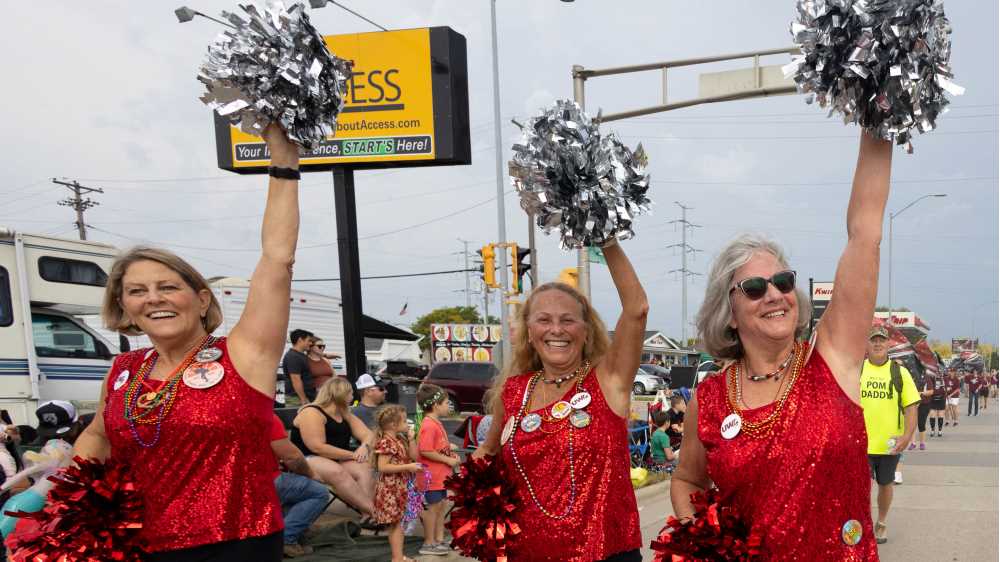 PomPons mark half-century since Orange Bowl performances
It was not a walk down memory lane, but a march down memory lane.
Members of the 1973-74 UW-La Crosse PomPons reunited at the end of September to mark 50 years since their memorable performance with the rest of the UWL marching band at the Orange Bowl Parade in Miami.
The group gathered on campus to reconnect and practice their routines, before marching together once more in the La Crosse Oktoberfest Maple Leaf Parade.
"These reunions give us an opportunity to reconnect and relive some of those old college memories," says Candy Sorenson (Gates), '74 (physical education and biology). "Performing in the marching band was an integral part of college life back then. It was a very big deal to us."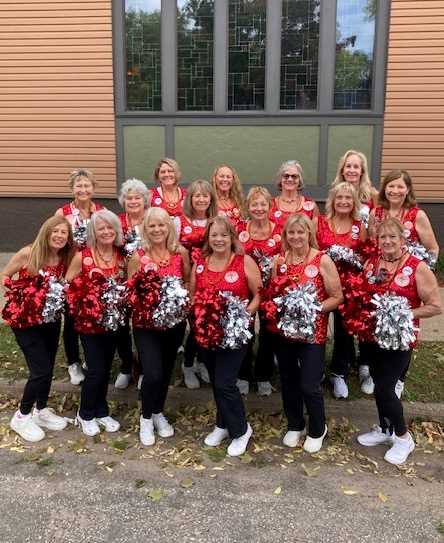 The band, under the direction of John Alexander, spent the months leading up to the 1974 Orange Bowl perfecting their craft and raising money to cover their travel expenses. About 250 band members would make the trek to Florida.
Sorenson and the rest of the PomPons remember the trip well — touching down in 80-degree Miami in late December, switching hotels after nearly two days without running water, and performing at iconic locations in front of enthusiastic spectators.
Karen Jenkins (Luetzow), '75, says her favorite moments included performing in the electric light parade in Disney World, and during halftime of the AFC championship game between the Los Angeles Raiders and Miami Dolphins.
Sorenson remembers performing in front of Cinderella Castle in Disney World, and treating spectators at the Orange Bowl Parade to a rendition of the Wisconsin classic "Beer Barrel Polka."
"The reaction from the crowd was priceless," Sorenson says. "The band responded by getting louder and louder. They played so hard that one of our bass drummers passed out at the end."
Back then, the PomPons and the rest of the band were no strangers to big events.
Alexander made it a point to book them in major parades, such as the Orange Bowl, every few years. And they frequently performed at halftime shows for the Packers, Bears and Vikings.
But 50 years later, the night before the Maple Leaf Parade, Sorenson found special significance in something much more ordinary.
"Friday night, we went to Cleary (Alumni & Friends Center) to meet up with the band and practice," she says. "It's just us, in a relatively small room, practicing. You feel that closeness, the reverberation of the music, and it gives you chills. It makes you feel like you're back in college."