Posted 2:02 p.m. Monday, Aug. 17, 2020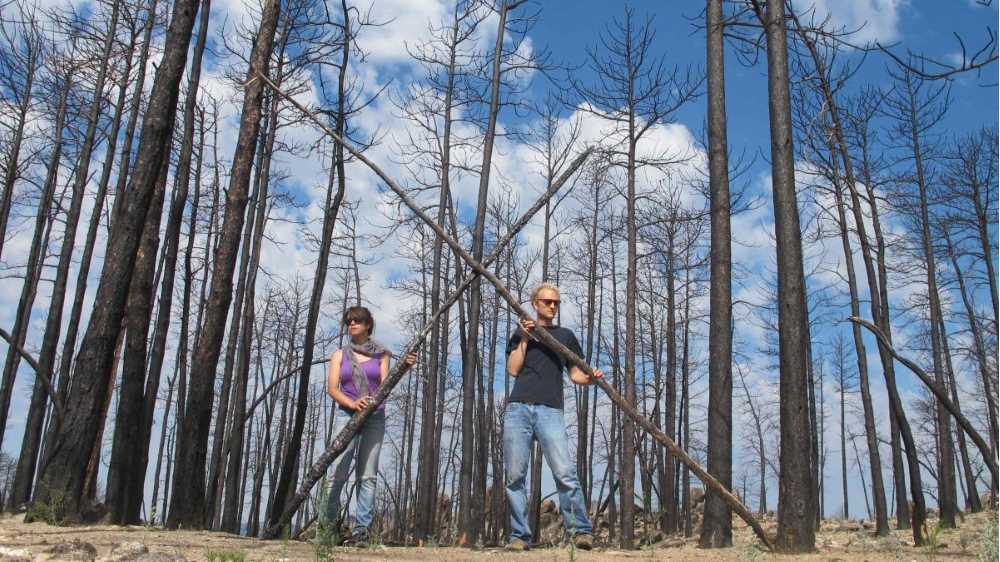 Campus exhibition features a variety of works
An upcoming UWL art exhibition features a variety of artwork created by the university's students with disciplines from across campus.
The All-Student Juried Exhibition opens with a reception, free and open to all, from 4-6 p.m. Friday, Feb. 28, in the University Art Gallery, located on the first floor of the Center for the Arts, 333 N. 16th St. The exhibit runs through Thursday, March 12.
Students are competing for a variety of awards, including:
• Louise Drumm Art Award
• All-Student Art Exhibition Award
• Carol Hutchins Winther Art Award
• Ray Sherin Art Award
• Catherine Crail Art Award
• Milton and Margaret Kosbab Art Award
• James Quillin Art Award
• Richard Koehler Art Award
• Bill Kader Art Award
• Dan & Ruth Devitt Award for Painting
• Dan & Ruth Devitt Award for Drawing
• Bill Fiorini Award for Metals• Ruth Ann Knapp Award for Metals
• Rakha/Ewert Art Award
Regular gallery hours are noon-8 p.m. Mondays through Thursdays, noon-5 p.m. Fridays and Saturdays, and by appointment and during events in Toland Theatre. Admission is free.
Jurors of exhibition plan art talk
Jurors for this year's All-Student Exhibition are John Engelbrecht and Kalima Strong, both directors for Public Space One (PS1) in Iowa City. They will give an art talk at 5 p.m. Monday, Feb. 24, in Annett Recital Hall in the Center for the Arts. Engelbrecht and Strong will present their work as artists and community organizers using their experience at PS1 over the last 10 years as a case study for group work in artist communities that prioritizes experimentation and collaboration. The talk focuses on manifestations from their core idea that artists create their own opportunities and help build the world they want to live in. Admission is free.
Countless local, national and international exhibitions have happened at PS1 under Engelbrecht's directorship, along with nearly daily programs of performances, workshops, residencies and other events. His background in photography informs an everyday art practice that looks with interest and inquiry toward the social, performative, and ephemeral using text and image. He teaches art at the university level in Iowa City, Iowa, and Shanghai, China.
As PS1 program director, Strong has played a key role in developing, managing, and sustaining many major experimental, cooperative, and community-engaged programs and initiatives. Among them are Iowa's only public-access print and book studio and The Center for Afrofuturist Studies. Trained as a book artist and librarian, Strong's teaching and facilitation work ranges from youth workshop to graduate seminar. Her collaborative, commissioned, and individual work has been shown and collected in the U.S. and Canada.
For more information, contact the UWL Department of Art at 608.785.8230
If you go—
What: All-Student Juried Exhibition
Who: UWL students from all disciplines
When: Opens with a reception from 4-6 p.m. Friday, Feb. 28. The exhibit runs through Thursday, March 12. Regular gallery hours: noon-8 p.m. Mondays through Thursdays, noon-5 p.m. Fridays and Saturdays, and by appointment and during events in Toland Theatre
Where: University Art Gallery, UWL Center for the Arts, 333 N. 16th St. Admission: Free
What: Art talk
Who: Iowa artists Kalmia Strong and John Engelbrecht
When: 5 p.m. Monday, Feb. 24.
Where: Annett Recital Hall, UWL Center for the Arts, 333 N. 16th St. Admission: Free