Posted 8 a.m. Tuesday, May 17, 2022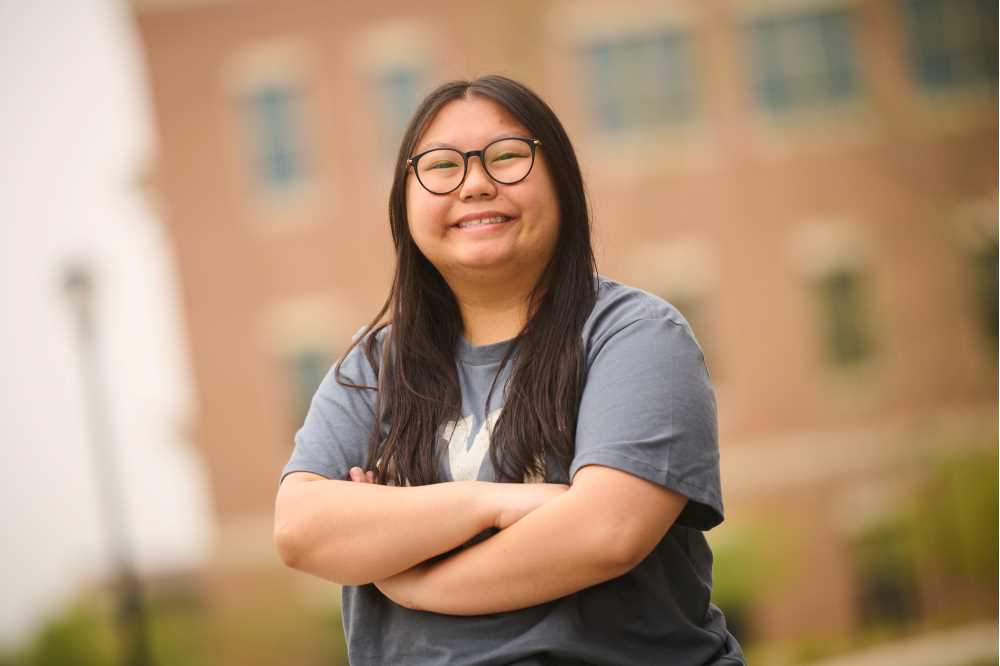 UWL's Paige Vang lands internship with Milwaukee law firm
By Maddie Kozel, English student
Paige Vang's education is not taking a break this summer.
Vang, a sophomore at UWL, recently accepted a diversity internship at Hall Render Law Firm in Milwaukee.
Vang, a public and community health major, has a keen interest in the intersection between law and health science. This internship will allow Vang to work on research and case law, practice writing projects, participate in firm administration and become more knowledgeable about health law policies.
"I'm most excited about getting to see their policy implementation and getting to ask attorneys how they got to this point," Vang says. "I'm so interested to hear about their journeys through university and law school and figure out my path."
After earning her undergraduate degree at UWL, Vang plans to attend a law school that supports her double-program dream of a law degree and a master's degree in public health.
Vang emphasized the importance of taking classes that branch out from her usual interests. She says her favorite UWL class so far was her first-year seminar course about courts and justice, taught by College of Arts, Social Sciences and Humanities Dean Karl Kunkel.
"This class was the one that got me started," Vang explains. "It inspired me to take a position in the Student Association as the inclusivity director, join CAB as the public outreach lead, and next year, I'm going to be a senator for the College of Science and Health for student health."
All in all, it will be a busy summer for Vang. In addition to her internship, she will have a full schedule keeping up with schoolwork and preparing for the Law School Admission Test.