Posted 7:06 a.m. Saturday, April 29, 2023
Alum Mike Queensland plays key, nonpartisan role in state's upper chamber 
Each day when he gets to work, Mike Queensland faces a tall task.
Queensland, '07 (public administration), is the Wisconsin State Senate's Chief Clerk. In this role, he serves as the Senate's parliamentarian and chief operating officer — responsible for providing nonpartisan guidance to senators and their staff, along with maintaining trust in the state's upper chamber.
It's a job with no shortage of challenges, as cynicism and divisiveness continue to dominate the political landscape in Wisconsin and across the country.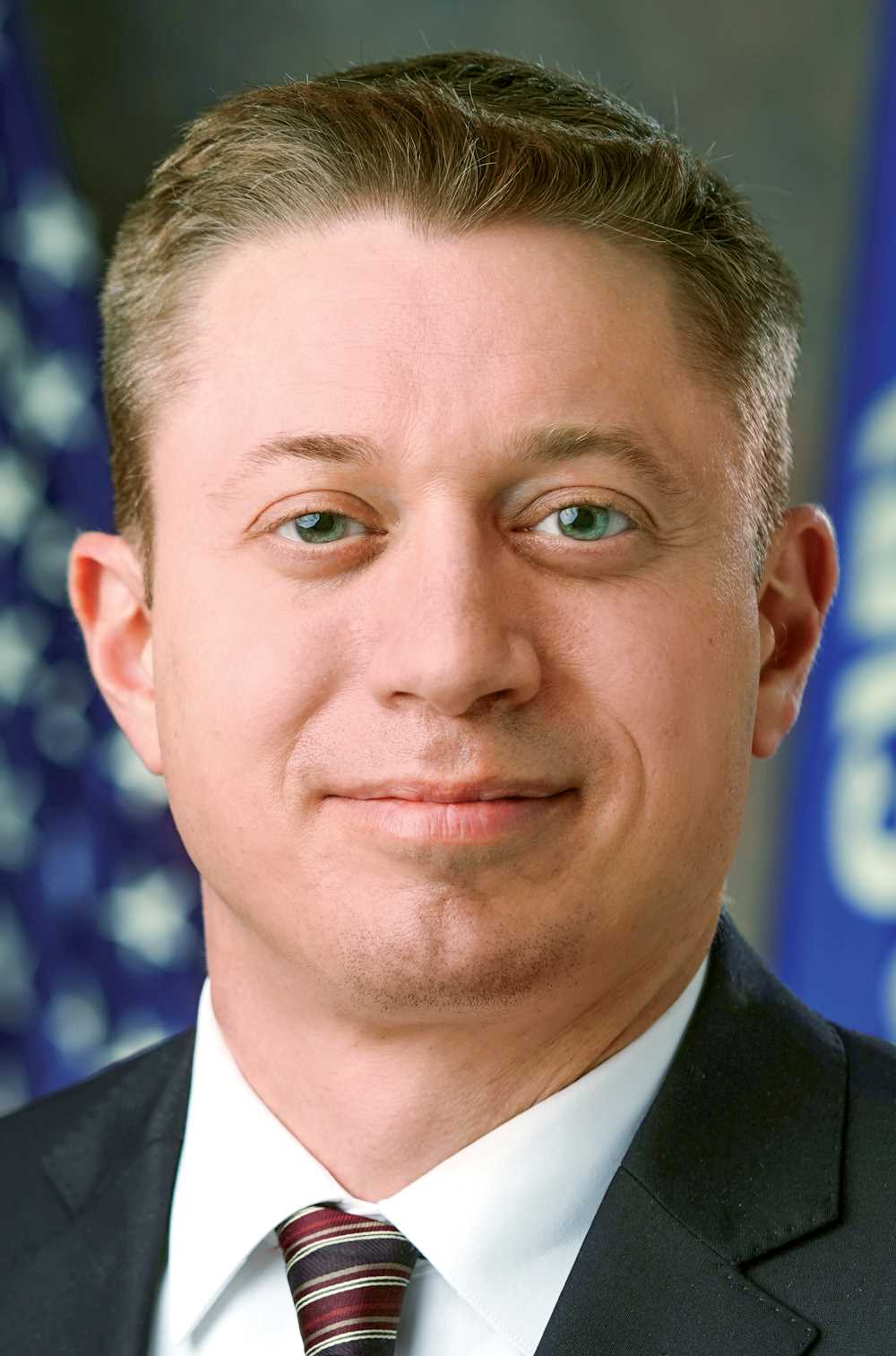 "I enjoy advising the Senate president and other members on procedural issues to 'keep the train on the tracks' while the Senate meets in session," Queensland explains. "My goal throughout the process is to assist the members in accomplishing their business while upholding the Senate's professional image so that members and citizens alike have faith in our institution."
Queensland is in his third year in the role, which is subject to re-election every two years by a vote of the newly elected Senate.
Though the job revolves around politics, Queensland says, his role is to serve every member of the Senate, regardless of party, with dignity and respect.
"The members of the Senate ran for office to serve their constituents and advocate for policies they believe will best serve the state," he says. "They didn't run for office to run an office — or master the rules of parliamentary procedure — and that's where my office helps out."
It's a job for which Queensland is eminently qualified.
After earning his bachelor's from UWL, he spent two years working in the office of the Wisconsin Senate Sergeant at Arms before enrolling at the University of Wisconsin Law School.
Next, he spent nine years as an attorney at the Wisconsin Legislative Council, one of six nonpartisan service agencies in the Wisconsin Legislature. There, Queensland provided nonpartisan legislative analysis and guidance to legislators and committees, including those overseeing agriculture, business, courts, criminal justice, drugs and utilities.
During this time, Queensland also taught an introductory-level course on agricultural business law at UW-Madison.
His experiences at UWL, both as a student and a member of the men's track and field team, have served him well at every level.
"My time at UWL gave me the opportunity to help others and develop confidence to keep pursuing challenging goals," he says. "I also learned the importance of effective leadership from my coaches, teammates and professors. The most influential people I met at UWL valued and contributed to the success of others as much as their own. This has become a core value of my own leadership style."
While the past few years brought a new job and opportunities for professional growth, for Queensland and his family, they also brought tremendous personal challenges.
In 2019, Queensland was diagnosed with chordoma, a rare bone cancer occurring where the skull meets the spine.
Queensland underwent two surgeries and extensive radiation. Since treatment ended in 2020, the remaining pieces of the tumor have remained stable.
While the cancer has stopped growing, for Queensland, it has left behind a renewed appreciation for life.
As his health improved, Queensland vacationed with his family, went on grand hiking trips with friends in Colorado and began his new role with the Senate.
"I will continue prioritizing my family and friends," he says. "I plan on being more engaged with my family, finding ways to give back to the chordoma community and seeking new adventures."