Posted 10:30 a.m. Friday, Oct. 6, 2023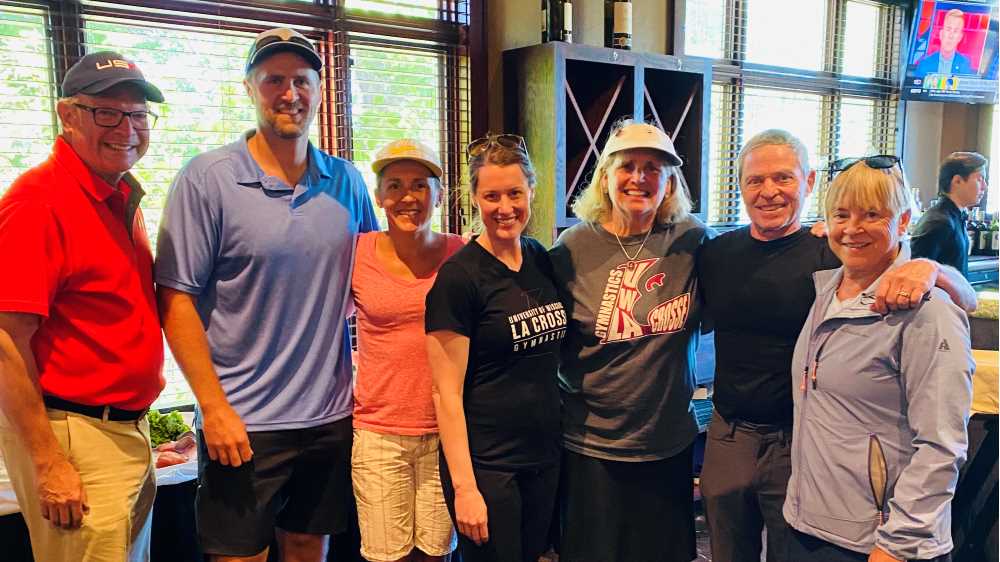 LaFleur family boosts women's gymnastics, encourages donations on One Day for UWL, Oct. 17-18
As college gymnasts in the 1970s, Tim and Randi LaFleur developed friendships and life skills they still carry with them today.
Now, they are doing their part to ensure that members of the UW-La Crosse women's gymnastics team have the same impactful experience.
Since 2006, the LaFleurs have made an annual donation to the UWL Alumni & Friends Foundation, in support of the gymnastics teams. It's a tradition they plan to continue despite the fact that neither Tim nor Randi attended UWL, and both of their children who did attend (Jackie, '09, and Sean, '21), are no longer on campus.
"While the Division III athletic team experience is a great one, funding for teams is always tight," the LaFleurs say. "(Around 2006), Jackie was having such an outstanding experience as a gymnast at UWL that we wanted to help ensure that the experience would be available for young women into the future. We have also supported the Barb Gibson Endowment Fund to help ensure that a funding stream is available for the future of gymnastics at UWL."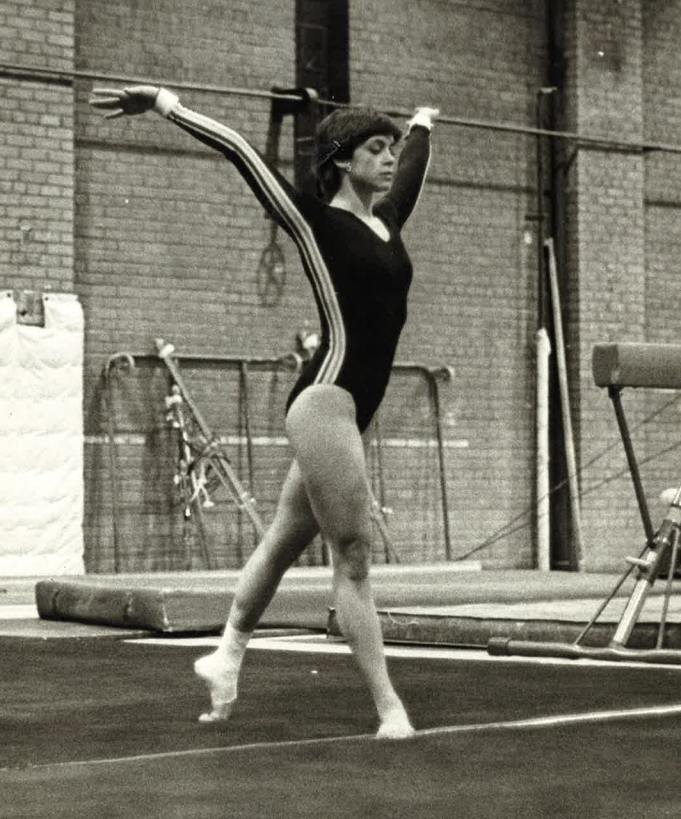 Gymnastics has long been a passion for the LaFleur family.
Tim and Randi met while competing in gymnastics for the University of Minnesota. Through competitive meets and subsequent judging assignments, Tim became familiar with UWL's stellar gymnastics program.
Years later, when Jackie, said she wanted to study computer science while competing in gymnastics, UWL seemed like a natural fit. And it was.
She had such a great experience, in fact, that she took on the role of recruiter.
"She eventually persuaded her baby brother Sean to attend UWL and study computer science as well," Tim and Randi say. "Jackie and Sean both had outstanding experiences and a great education at UWL. Jackie's experience on the UWL gymnastics team was awesome and we are grateful to UWL and (now retired) Coach Barb Gibson for the confidence and leadership skills she developed during her time at UWL. Kasey Crawford (current gymnastics coach) has picked up right where Barb left off.
"We believe learning how to deal with the time requirements and mental and physical requirements of college sports competition is a great advantage when students go out into the "real" world. We thought Jackie's experience on the UWL gymnastics team was as much about building character and having fun as it was about winning."
Crawford says it's remarkable how the LaFleurs have continued to support the gymnastics program, even after their children have graduated.
"Randi and Tim continue to support and give back to UWL gymnastics year after year," Crawford says. "They really understand the impact of giving back, and I cherish my relationship with them. It is truly inspirational, and I hope it encourages more parents of alumni to continue to give back and support UWL Gymnastics."
With One Day for UWL — the university's annual giving day — set for Oct. 17-18, there is no better time to plan a donation, especially if it is your first.
"One Day for UWL is our largest philanthropic day each year," says Taylor Wilmoth, assistant director of Strategic Engagement for the UWL Alumni & Friends Foundation. "Gifts to your favorite UWL people, ideas and initiatives will have a greater impact during these 24 hours than at any other time throughout the year."
For those who are undecided about making a gift, the LaFleurs have a simple message.
"Money donated to the Foundation supports the future," they say. "Find something you are passionate about and support it. Training and competition can help and encourage students to become better people. The world needs better people!"