Posted 12:24 p.m. Monday, Aug. 17, 2020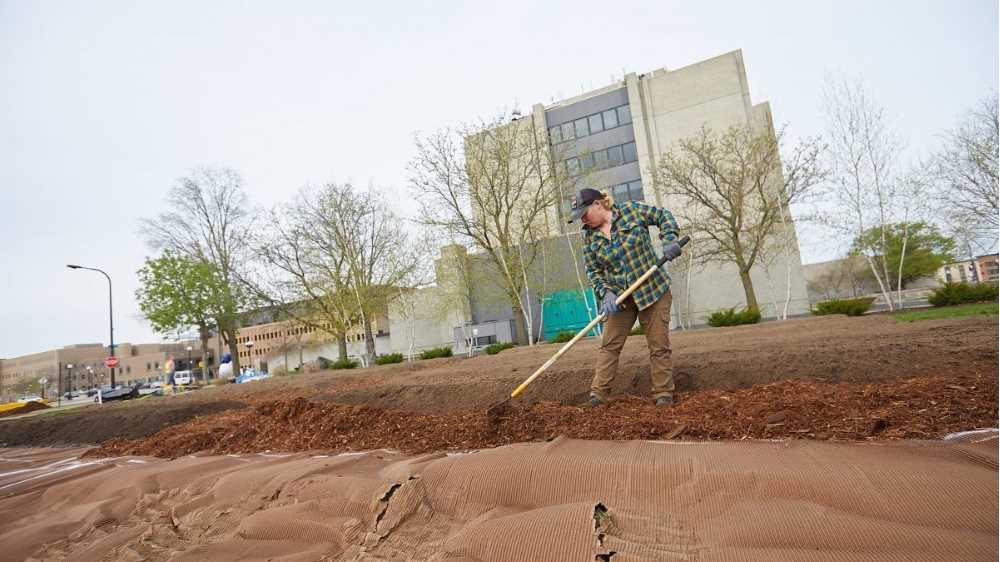 UWL students collaborate with city on victory garden project
A La Crosse community garden project combating food insecurity during the COVID-19 pandemic and beyond has gotten a boost from two students at UW-La Crosse.
Kelly Flynn and Joe Rampolla have spent the spring semester researching community gardens across the Midwest, with an eye for what makes them successful.
When they began their research in late January, they had no idea just how quickly their findings would be put into practice. The city of La Crosse, in response to food shortages caused by the pandemic, is building a series of "victory gardens" across the city.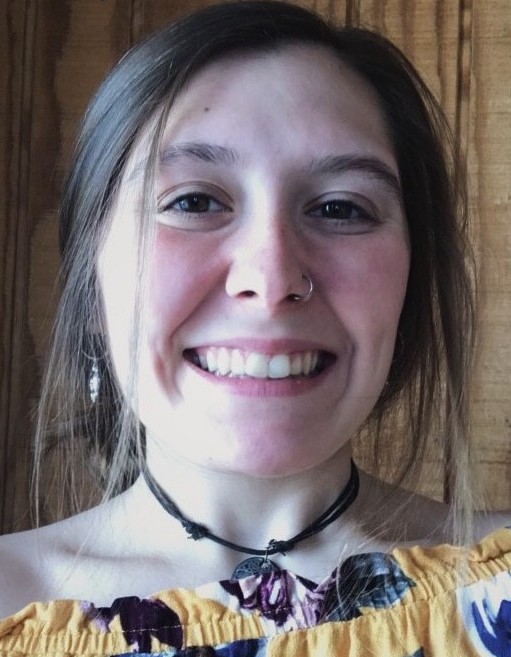 Victory gardens were popular during World War I and World War II, serving the dual purpose of providing residents fresh fruits and vegetables while boosting morale.
"I was really happy to hear that the city of La Crosse is creating these victory gardens and that our research can, hopefully, be a helpful tool in this process," says Flynn, a sophomore studying public administration. "I think the victory gardens will fulfill a need in our community, and it's great to see the city taking action."
Flynn and Rampolla began researching urban agriculture practices during the fall semester in a sustainability course taught by Margot Higgins, an associate lecturer in the Environmental Studies Department.
Through a partnership with the city and GROW La Crosse, the students continued their research this spring, with victory gardens as the new focus.
Studying similar projects across the Midwest, the pair found that the success of community gardens is largely dependent on buy-in from local officials.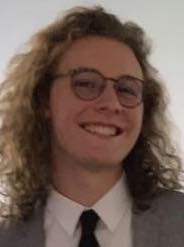 City involvement in planning, maintaining and funding the gardens … "all of these things play into how successful community gardens are at providing food for local residents, bringing neighborhoods together, and creating greenspace in an urban or suburban environment," explains Rampolla, a senior studying biology. "I'm glad that our research will have an immediate impact, especially because this is something that La Crosse wants and needs in a time of such
uncertainty."
The initial plan calls for 32'-by-50' gardens to be built at four locations: Aptiv Inc. (3000 South Ave.), Kane Street Community Garden (804 Kane St.), City Hall (400 La Crosse St.) and Hogan Administrative Center (807 East Ave. S.).
"These gardens will be approached as a pilot project to be reviewed at the end of the year to see what we can do to keep them going," says Lewis Kuhlman, an environmental planner for the city of La Crosse. "This is where Joe and Kelly's work comes in. They've been researching other communities' gardens and how those are organized. These best practices will be very important in helping guide how we approach the garden's management and funding, and the role that the city will take."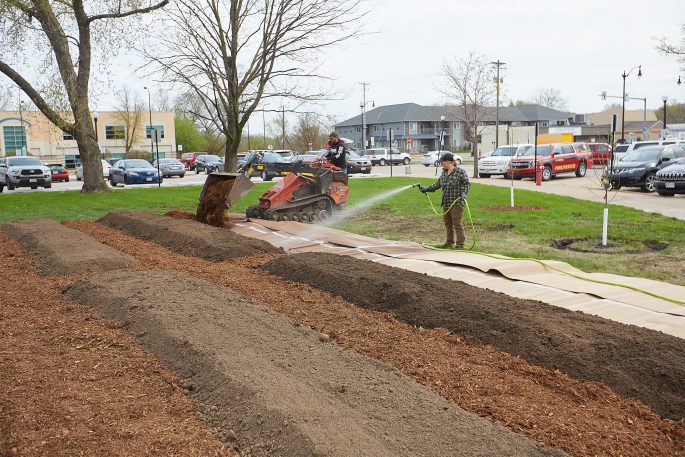 Planting began the last week of April, with late-season crops set to be added throughout the summer.
Come harvesting time, the gardens will yield potatoes, onions, carrots and more — including the simple satisfaction of growing your own food.
"Especially during a time where many people are no longer financially stable and food-secure, victory gardens can provide access to local, healthy food," Flynn says. "It's definitely rewarding to see a project I'm passionate about come to life."