Posted 8:55 a.m. Thursday, Feb. 4, 2021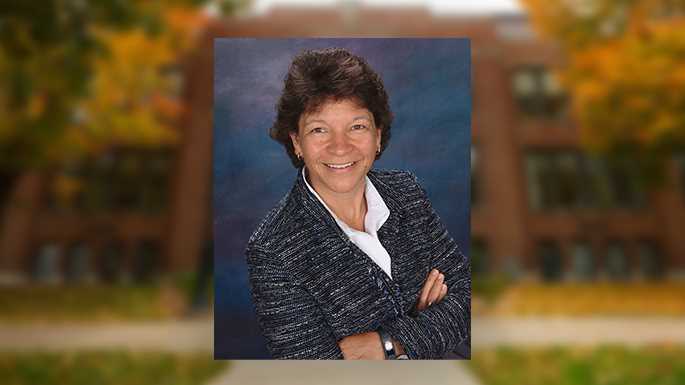 Alum recognized for outstanding career in physical education
Penny Kroening never got complacent.
In 33 years as a physical education teacher with the School District of Waukesha, Kroening never recycled a lesson plan, got stuck in her ways, or stopped seeing students as unique individuals.
"I wanted kids to feel like I had been waiting all day for them to come to my classroom," says Kroening, '85, this year's recipient of the UWL Burt and Norma Altman Teacher Education Award. The award is given to an outstanding educator who has made significant contributions to the children, schools, and communities they serve. "Kids are different, they're always changing, and so I needed to change the way I teach, too. I needed to find a way to light that fire for them."
Kroening retired from teaching in 2018 and currently serves as the executive director of the Wisconsin Health and Physical Education association. The WHPE provides support and professional development opportunities for health and physical education teachers across Wisconsin.
Even before COVID-19 forced many K-12 schools online, Kroening says physical education was transforming.
During the arc of her career, Kroening saw fundamental changes in the way physical education is taught in public schools. In the 1980s, there was a heavy emphasis on traditional team sports — basketball, soccer, volleyball — as well as more rigid rules and expectations.
Kroening, and many other forward-thinking teachers, soon realized that not every student was cut out to be point guard or goalkeeper. She began introducing her students to more obscure sports and lifelong hobbies. Often, these lessons touched on core, academic topics and required collaboration with classroom teachers.
For one unit, Kroening worked with teachers to ensure that students had a sound understanding of latitude and longitude. Then she organized a geocaching expedition on the school's 40-acre grounds.
For another unit, Kroening leaned on students' knowledge of science and engineering. She had them design and build their own snowshoes, which they tested and perfected during the unit.
"It's all about finding that sport or activity that will be that spark, and it's going to be different for each kid," she explains. "A majority of kids aren't going to play basketball or volleyball all their lives. So how do we build that physical literacy so we can find the activity they want to do, and then do it with confidence?"
Kroening also made activities as open-ended as possible, allowing students to choose their own equipment and, in some cases, make their own rules.
"It's like if you were teaching badminton or pickleball," she says. "Why are you teaching the sport when you could be teaching the skill of striking? You can allow students to decide how they learn — whether that's with different types of rackets; weather that's with a birdie, a Nerf ball, or a tennis ball; whether that's with a low net, a high net, or no net."
Kroening's student-centered approach toward health and physical education has earned her a strong reputation and several awards.
In 2015, the Wisconsin Health and Physical Education Association named her Wisconsin's Elementary Physical Education Teacher of the Year, which qualified her for the regional competition.
From there, Kroening was named Midwest Elementary Physical Education Teacher of the Year and, ultimately, National Elementary Physical Education Teacher of the Year by the Society Of Health and Physical Educator (SHAPE America).
"Those awards allowed me to do amazing things, traveling around the country and sharing best practices with other teachers," she says. "It was a great experience."
The Burt and Norma Altman Award is particularly meaningful, she says, because it recognizes teachers who are not just skilled at their craft, but impactful in the lives of their students.
"It's always been my passion to meet kids where they are and help them feel empowered," she says. "What an honor to be put forward for this award. I'm so humbled to be selected for it."