Posted 1:19 p.m. Monday, Aug. 17, 2020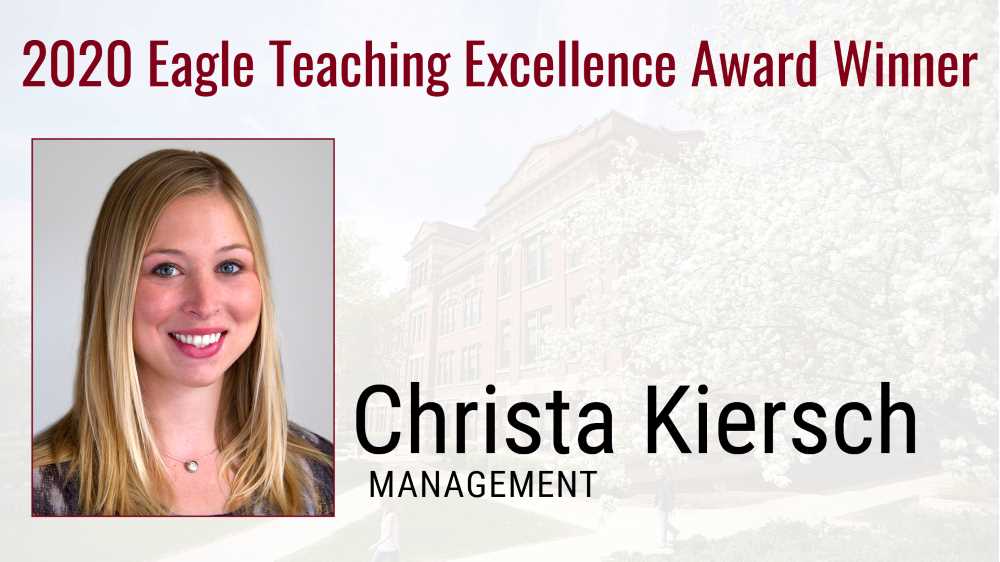 Relationships, challenges fuel Christa Kiersch's love of teaching
The best educators have a profound impact on students, in and out of the classroom. This year, UWL's Provost Office received more than 500 nominations from students hoping to recognize their favorite professors and instructors.
From these nominations, a university committee selected six educators to receive 2020 Eagle Teaching Excellence Awards. The winners will be highlighted on the university's homepage in the coming weeks, along with being honored during Chancellor Joe Gow's opening remarks for the fall semester.
They are:
Lisa Kruse, Sociology & Criminal Justice
Christa Kiersch, Management
Greg Ormes, Communication Studies
Barrett Klein, Biology
Megan Strom, Global Cultures & Languages
Tushar Das, Mathematics & Statistics
This is the second in a series of stories profiling the winners.
Christa Kiersch, Management
Started at UWL: Fall 2012
Courses: "I teach courses in the areas of Organizational Behavior and Human Resource Management. I often describe my areas as falling within 'the human side of business.' "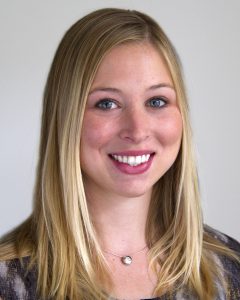 Background: "Prior to teaching at UWL, I was in graduate school at Colorado State University, earning my Ph.D. in Industrial and Organizational Psychology. While at CSU, I did research on fair treatment of employees and employee engagement. I also did project-based consulting work, helping organizations make evidence-informed decisions about their human capital."
Favorite part of teaching: "My love of teaching has a lot to do with the human connections formed and how these connections can lead us to think differently about a concept or problem, or even about the world around us."
"I love how these connections can offer support for mutual challenge, and when my students overcome challenges in a project and exceed their own expectations of what they thought was possible. It's also pretty amazing when my students challenge me to do something new, or something different, and I realize some of my own hidden capabilities, too."
"It's such a privilege to be part of this process with my students."
Previous articles in this series:
'Incredibly fortunate to be a teacher': Lisa Kruse wins 2020 Eagle Teaching Excellence Award