Posted 10:55 a.m. Thursday, Sept. 24, 2020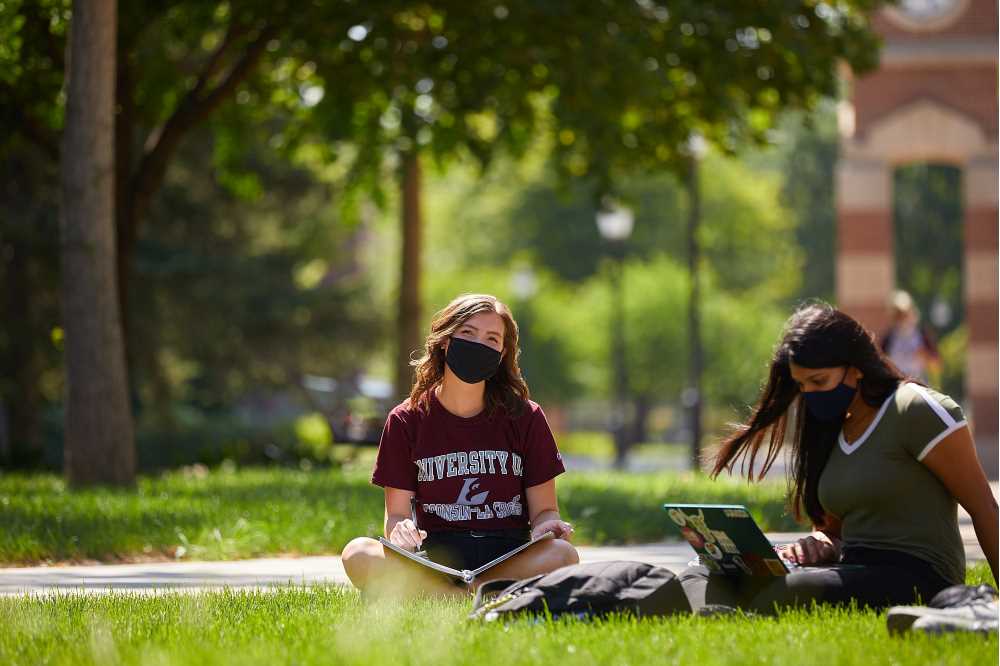 New ranking identifies UWL as state's best in class
UW-La Crosse has once again been identified as the best college in Wisconsin — and one of the best in the United States.
Zippia, a career expert website, recently compiled a list of the best "total package" schools in the country. UWL not only earned the top ranking in Wisconsin — it came in at No. 6 nationally.
"We know students and families carefully consider cost and student outcomes when selecting a university," says Corey Sjoquist, director of UWL Admissions. "It is an honor that another ranking identifies UWL as a great option for students. The cost to attend combined with the earning potential of our graduates reinforces that attending UWL is an excellent return on investment."
Zippia used four factors to determine which schools offer students the total package: cost (including tuition, fees, books and living expenses), student debt, job prospects and future earnings.
For UWL graduates, the median amount of student debt is $22,613. Their median income or salary after 10 years is $52,500.
No other Wisconsin school cracked the overall top 10.
In descending order, the University of Florida Online, the John Jay College of Criminal Justice, the University of Connecticut at Avery Point, Logan University and Texas A&M International University rounded out the top five.
UWL has been consistently recognized as an outstanding university and a sound investment for students.
Earlier this month, U.S. News & World Report named UWL the top comprehensive campus in the UW System for the 20th consecutive year.
In August, UWL made Business Insider's list of the best "bang for your buck" colleges, as well as LendEDU's list of the best colleges for minimizing student debt.