Posted 8:17 a.m. Thursday, April 27, 2023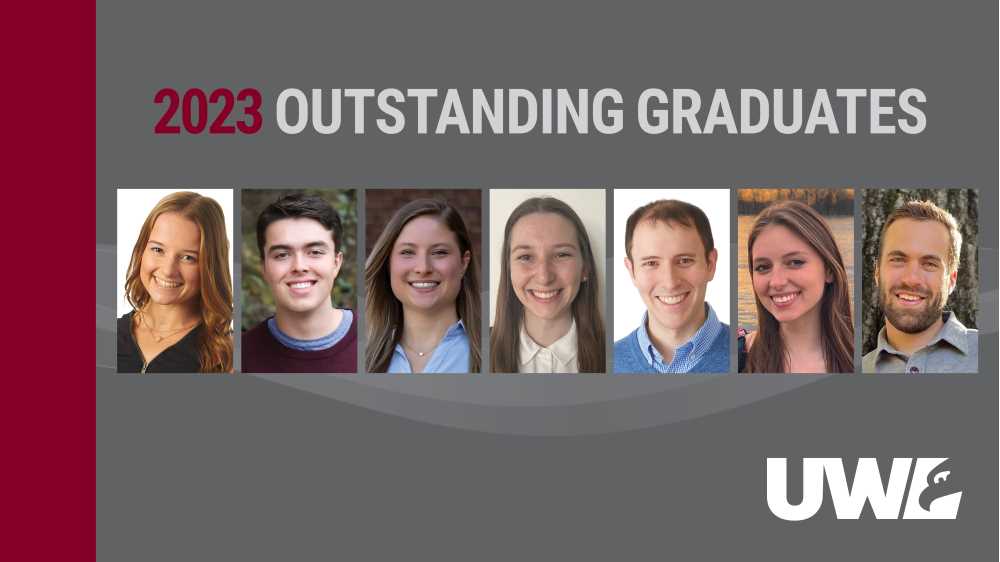 UWL's 2023 outstanding graduates named
The university's top graduates, along with those who wrote the best master's thesis and dissertation have been named. The awards and recipients include:


The Murphy Award for Academic Excellence
recognizes the university's top graduating scholar, as chosen by the Scholarship and Awards Committee. A Murphy Foundation grant created the award in 1980 to recognize outstanding and exceptional scholastic ability.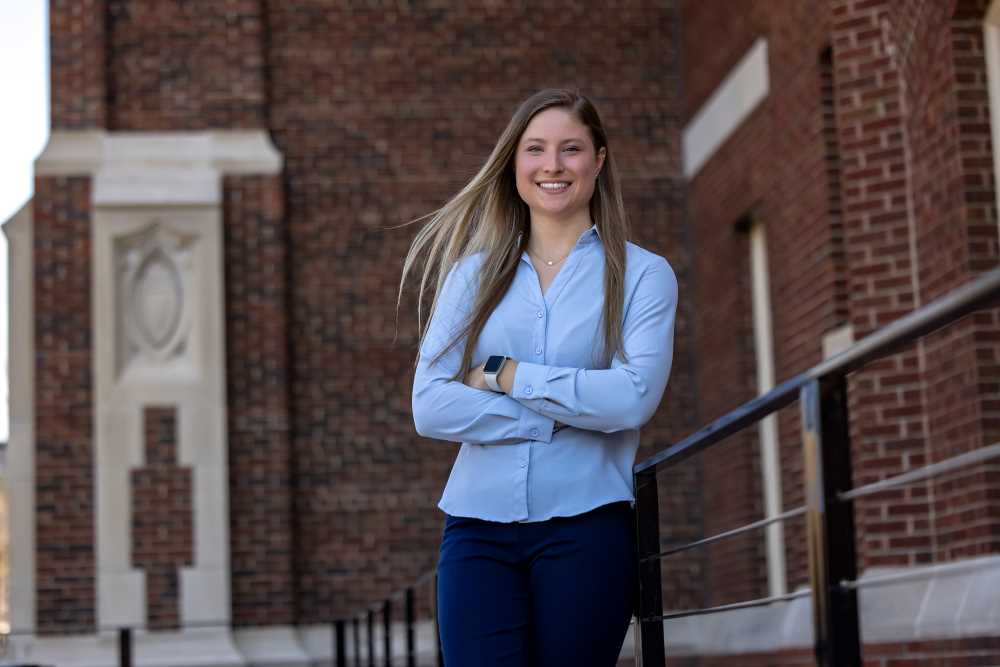 Kaitlyn Michalek graduates with a Bachelor of Science majoring in biology with a biomedical science concentration and pre-dentistry track. She has minors in chemistry and Spanish. Michalek competed on the women's swim and dive team for four semesters and participated in badminton, tennis and bag toss in intramurals. She was the women's intramurals doubles badminton champion in October 2022. Michalek served as vice president and president of the UWL Pre-Dentistry Club. She attended a volunteer dental mission trip to Guatemala to work alongside a bilingual dentist to provide free dental care and education to underserved communities. Michalek has been a Spanish conversation partner, a chemistry tutor and a teaching assistant for human anatomy and physiology. She has volunteered in the community at Hintgen Elementary School, served meals for homeless families and supervised children at the warming center. Michalek plans to attend Marquette University School of Dentistry and hopes to work as a general dentist in a rural setting. She is from Waukesha, Wisconsin.

The Jake and Janet Hoeschler Award for Excellence
recognizes a College of Business Administration graduate for academic accomplishment and leadership on campus and in the community. Janet Hoeschler, a 1940 graduate, established the award in 1992 to signify a business-university partnership.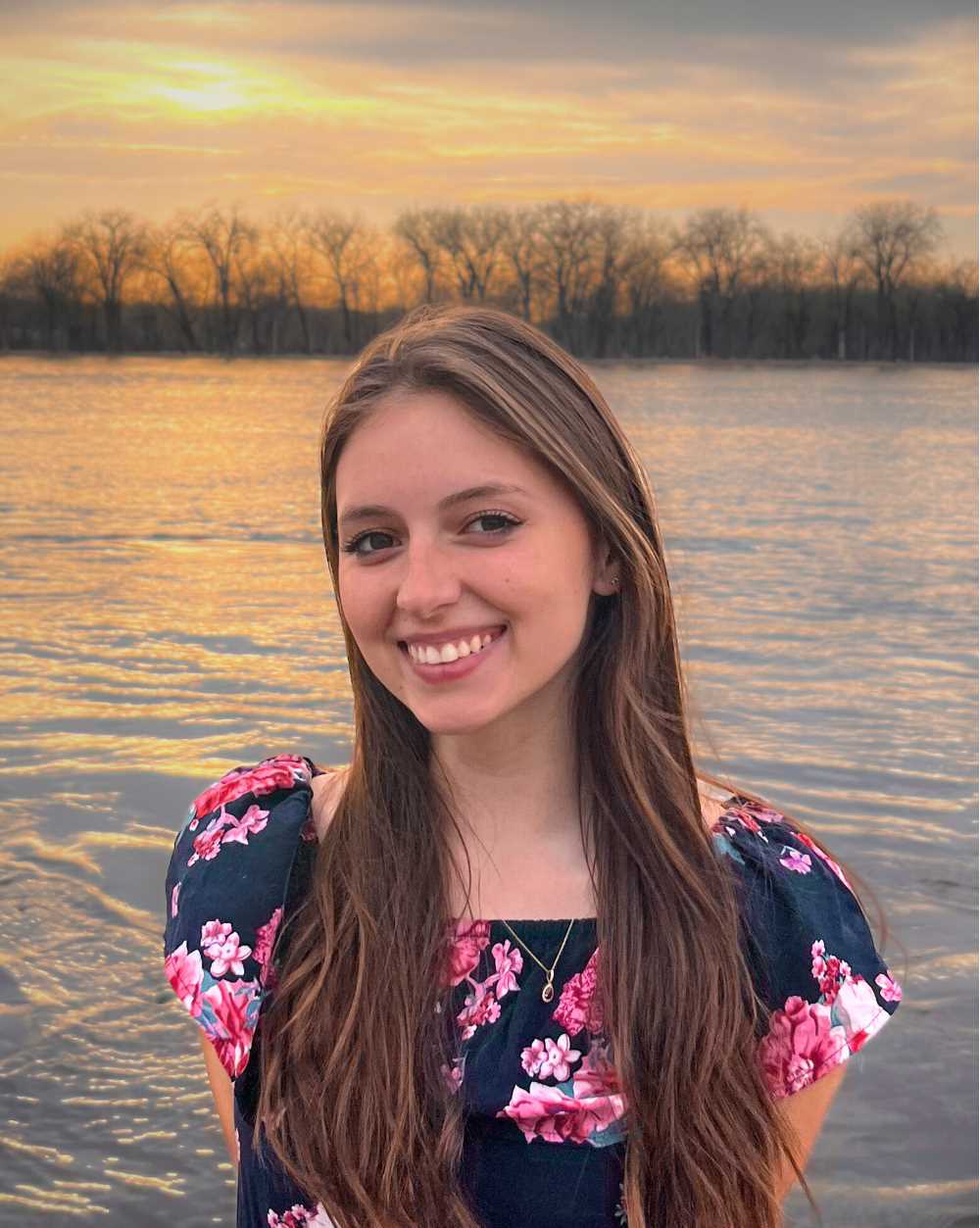 Julia Lewis graduates with a Bachelor of Science, majoring in international business and minoring in Spanish. Lewis earned numerous credits studying in Prague, Czech Republic. She served as a scholarship researcher on campus for nearly three years and worked with Residence Life as a resident assistant and senior resident assistant. Lewis was a member of the Latin American Student Organization, Beta Gamma Sigma and the International Student Organization. She also volunteered as a Spanish conversation partner on campus. Lewis was a communications intern with the UWL Student Research, Creativity and Experiential Learning Office, as well as with River Bank. She received numerous scholarships, including the Joe Laux Family CBA Top Scholar Award. Lewis received an Academic Advising Center & Career Services Certificate of Recognition for outstanding achievement during an internship experience in spring 2023. She plans to attend graduate school and work in international marketing. Lewis is from Waupaca, Wisconsin.

The Strzelczyk Award in Science and Health
recognizes an outstanding senior in the College of Science and Health for academic achievement, along with campus and community service. Robert, '54, and Judy Strzelczyk, who funded many physical therapy projects and scholarships, endowed the award in 1996.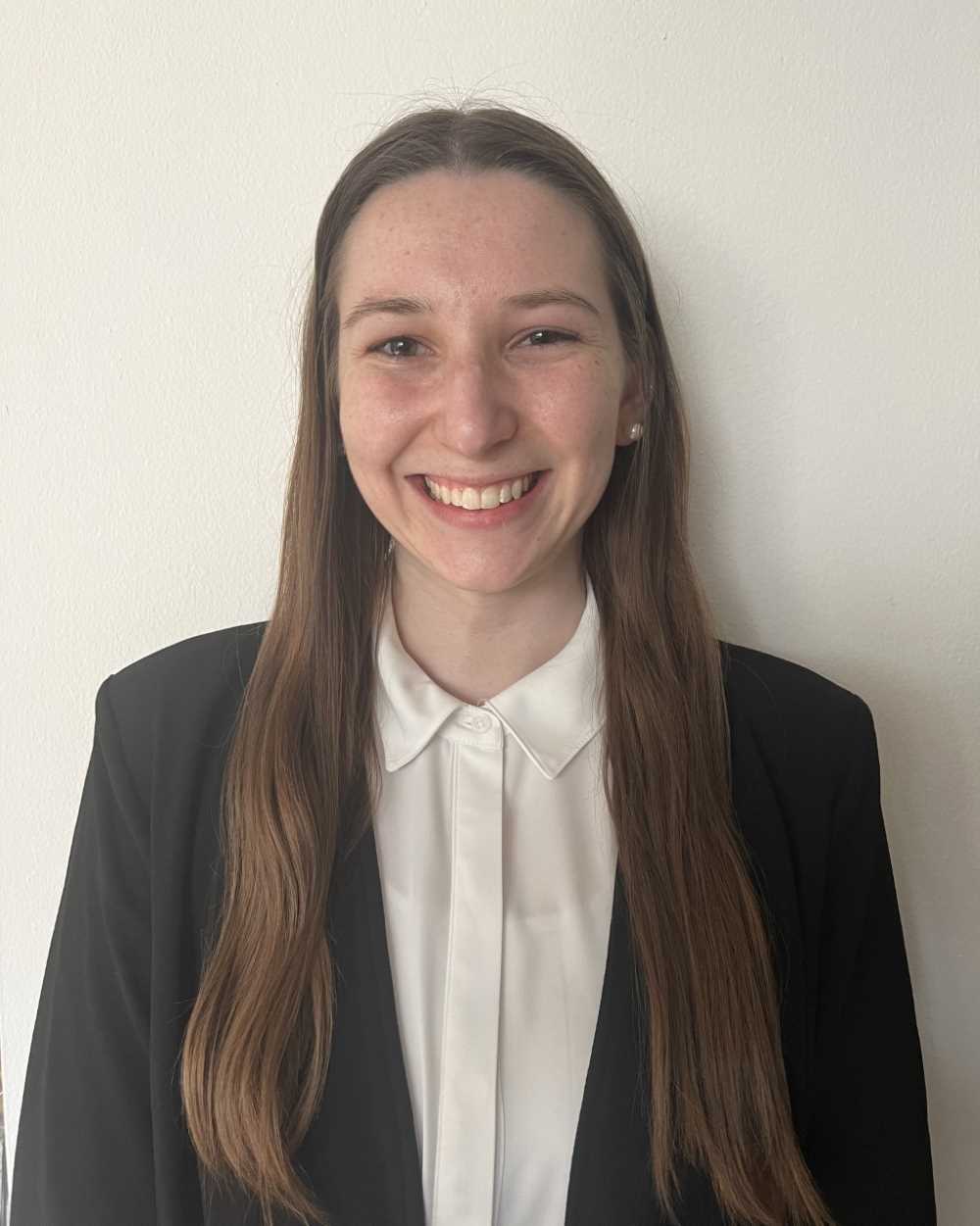 Hannah Soczka earned a Bachelor of Science summer 2022, majoring in biology and public health-community health education. She completed an undergraduate research project in public health, studying UWL students' exposure to health literacy within their pre-health curriculums. Soczka was a member of the Foundation for International Medical Relief of Children (FIMRC) student organization, a non-profit that advocates for global health awareness. She was president of the club her senior year. She was also a member of UWL Pre-Med Club. Soczka volunteered at Mayo Clinic Health System and New Horizons. Since graduating, Soczka has taken a gap year to acquire her Certified Health Education Specialist certification. She is working as a clinical research assistant at the Medical College of Wisconsin Milwaukee's Cancer Center. She will attend the Medical College of Wisconsin in Milwaukee to earn a doctor of medicine degree. She is from Franklin, Wisconsin.

The John E. Magerus Award for the Outstanding Graduating Senior from the College of Arts, Social Sciences and Humanities
recognizes an outstanding graduate for academic accomplishments, leadership, and campus and community involvement. The award is named for Magerus, who retired in 2004 after 28 years as a professor and administrator in the college.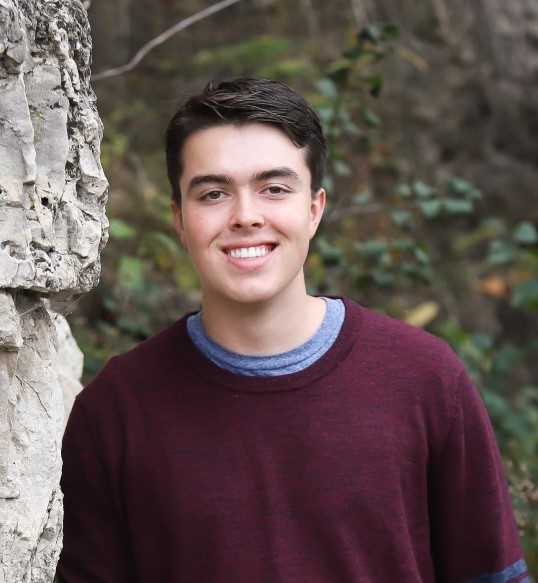 Grant Mathu graduates with a Bachelor of Arts, majoring in political science and public administration. He has been actively involved on campus and in the community since arriving in 2019. Mathu was elected in 2020 to a nonpartisan seat on the La Crosse County Board of Supervisors representing much of campus. He was re-elected in 2022. While advocating for young people in financial and social policy, he has served on many committees, including as the vice chair of the Veterans, Aging and Long Term Care Committee. Mathu also served in UWL student government. In 2020-21, he worked as the Student Association's state affairs director, advocating for student needs to elected officials. He was elected to serve as the Student Association president in 2022-23. Mathu earned numerous scholarships, including the statewide Tommy G. Thompson Leadership Award, recognizing those who have shown public leadership in a way that reflects the general legacy of Gov. Thompson. He is interested in pursuing a career in local government or higher education. Mathu plans to begin UWL's Student Affairs Administration M.S.Ed. program. He is from Wrightstown.

The Alice M. Svec Excellence Award
recognizes an outstanding graduate in the School of Education. Svec, '59, went on to earn a master's in education media and post-graduate studies. She taught elementary education before becoming a visiting nurse for 51 years.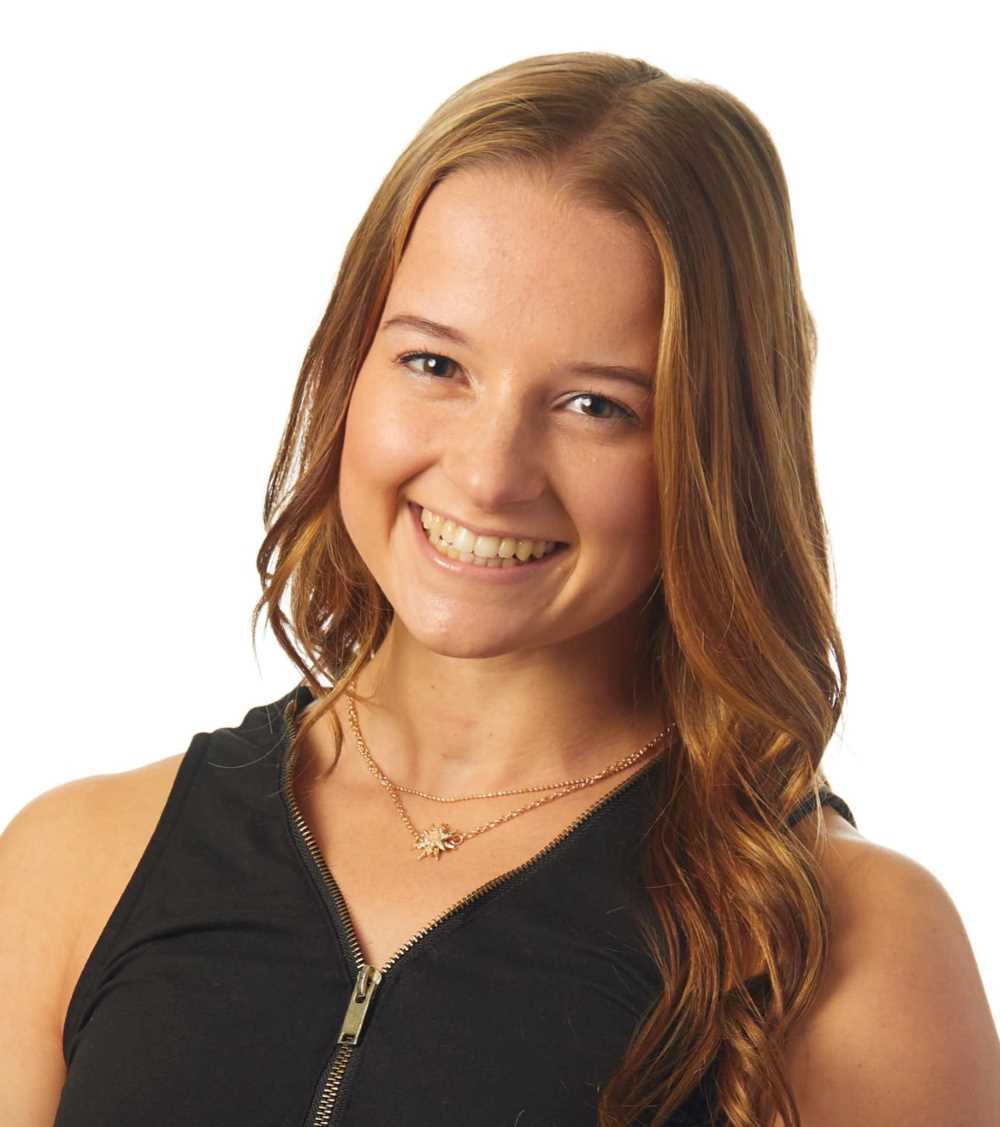 Alexis Burgos graduates with a Bachelor of Science, majoring in Middle Childhood-Early Adolescence and Spanish Education. She is minoring in Teaching English to Speakers of Other Languages (TESOL). During college, Burgos was a member of the women's swim and dive team, serving as team captain in 2021-22. She participated in Aspiring Educators, Kappa Delta Pi, NSLS, TESOL Club and Spanish Club. Burgos also worked as a Spanish conversation partner in the Language Resource Center for two semesters and was a desk assistant in the College of Business Administration for four years. She volunteered for numerous campus and community groups, including trash pick-ups, tutoring and athletic events. Burgos received numerous scholarships and awards, including the UWL First! Scholarship, among others. Burgos plans to teach full-time in the Milwaukee area, utilizing her Spanish-speaking skills. She is from West Bend, Wisconsin.

The Rosandich Graduate Thesis and Dissertation Award
recognizes the best graduate thesis, based on originality, impact and writing quality. The award is funded by Thomas P. Rosandich, '54, founding president of the U.S. Sports Academy in Daphne, Alabama.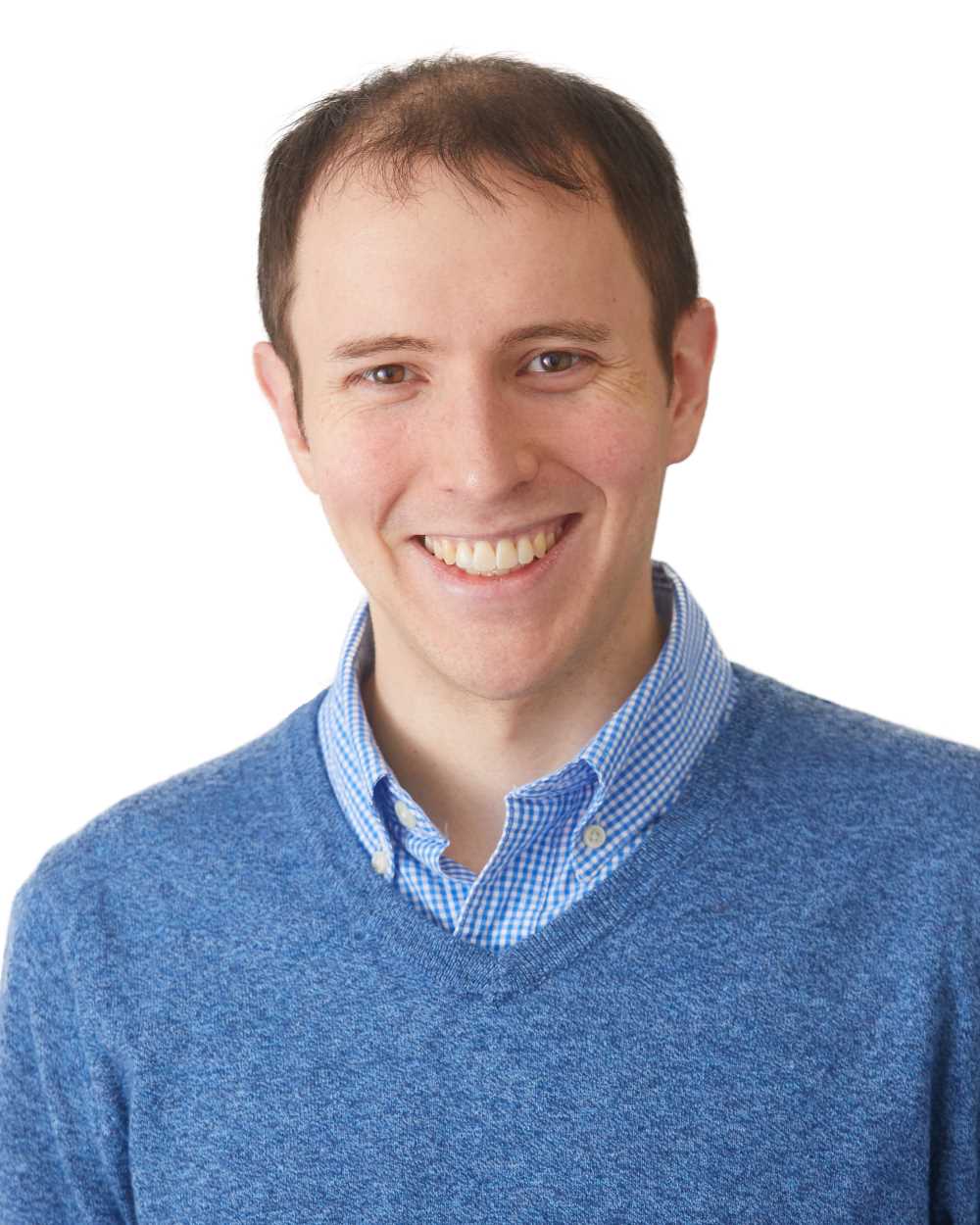 Thomas Roehl, who earned a master's degree in biology in December 2022, received the award for his master's thesis, "Examining the genetics of mushroom development in the cultivated edible mushroom Flammulina velutipes." Roehl's project involved growing his study organisms and sampling tissues from specific parts of the mushroom (cap, stem, and gills) during its stages of growth from a primordial cell mass to a mature mushroom. From these tissues, Roehl extracted RNA, the genetic material produced when a gene is activated in the cell. By obtaining the sequences of the RNA and comparing between tissues and timepoints, Roehl deciphered the pattern of genes that are turned "on" or "off" during different parts of development. His work provided the most comprehensive picture of the developmental genetics of Flammulina velutipes generated to date. He is currently a doctoral student at Clark University.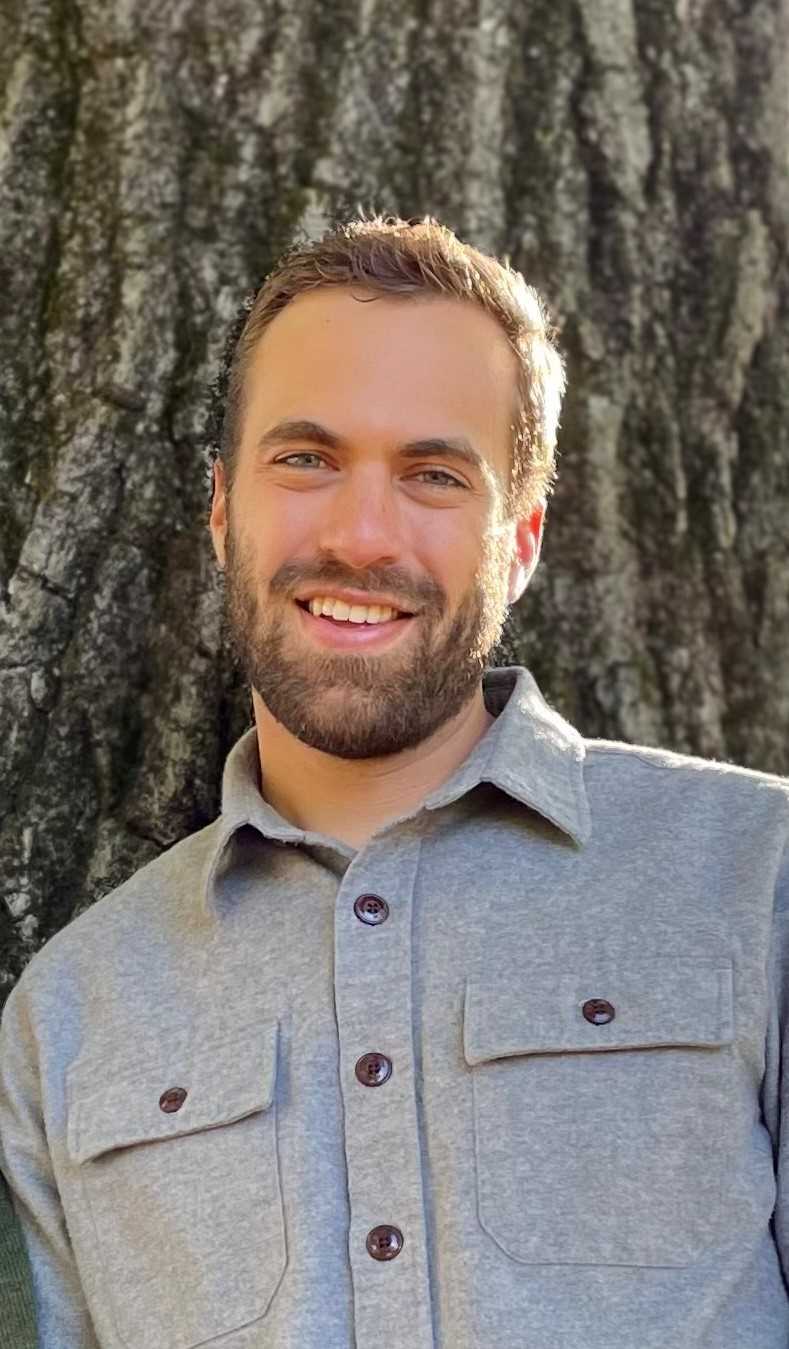 Joseph A. Quintana, who earned his Ed.D. in Student Affairs Administration and Leadership (SAAL) in May 2022, received the award for his dissertation, "Adult Online Learners and Their Learning Spaces: A Phenomenological Inquiry." The SAA Department voted unanimously to nominate Quintana's dissertation for the award. Combining his work in online education through UW's Extended Campus and his background in geography, Quintana used concepts and language from the field of geography to examine and understand how adult online learners experienced learning spaces. He argued that his study supported students' space-related practices by helping them assess their needs and make good decisions about their learning spaces. Further, his research helped colleges and universities better consider the needs of online learners and develop structures to meet those needs.