Posted 2:29 p.m. Monday, Aug. 17, 2020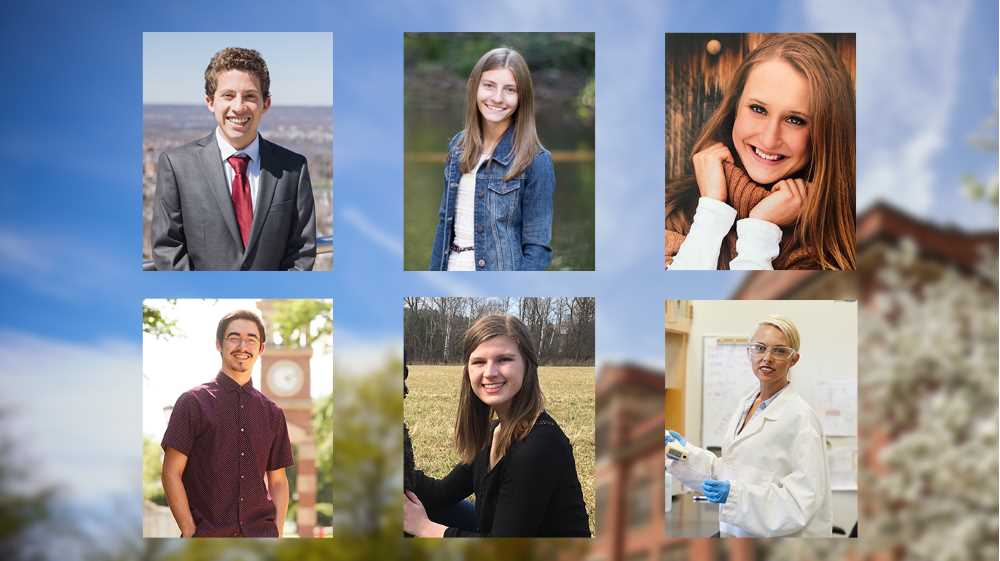 Here are UWL's outstanding graduates for 2020
Six UW-La Crosse graduates will receive the university's top honors for graduating students. Due to the coronavirus pandemic, the students will be honored at a ceremony later in the year.
The awards and the recipients include:
The Murphy Awards for Academic Excellence recognize the university's top two graduating scholars, as chosen by the Scholarship and Awards Committee. A Murphy Foundation grant supported the creation of the awards in 1980 to recognize outstanding and exceptional scholastic ability. The top recipient receives $1,500 and the second, $1,000.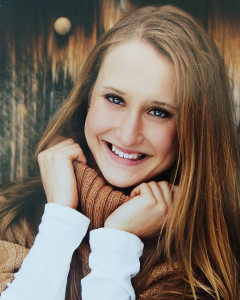 Taylor Hackel graduates with a Bachelor of Science in chemistry. Hackel came to campus with an Eagle Apprentice Research Award and continued doing research. She was a Dean's Distinguished Fellow and received a Research and Creative Grant. Hackel was a cadaver head teaching assistant and mentored children with special needs. She was co-president of the UWL Food Recovery Network, served meals at Salvation Army, was an intake and kitchen volunteer for Catholic Charities Warming Center, as well as a pen pal with prisoners. Hackel has received a Post Baccalaureate Intramural Research Training Award with the National Institutes of Health in Bethesda, Maryland. She is applying to medical school and hopes to earn a joint medical doctor/master of public health degree to address health disparities and improve social justice in health care. The 2016 graduate of Newman Catholic High School in Wausau, is the daughter of Paul and Mary Hackel, Wausau.
• My favorite UWL professor was: Dr. Heather Schenck. She is very passionate and always brings enthusiasm and energy to everything she does. She is great at explaining concepts at a level students will understand while also challenging us to develop as scientists. She is extremely hard working and keeps the NMR facility running for the department.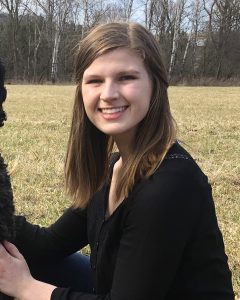 Kaylee Mulholland graduates with a bachelor's in communication studies, media studies emphasis, with a minor in business administration. Mulholland completed many research projects throughout college, including three published with The Journal of Undergraduate Research. She also had a presentation, "Creating a Nation to Consume: A Semiotic Analysis of South African Travel Advertisements," accepted for the Central States Communication Association Conference in Chicago. Along with receiving an undergraduate research grant, Mulholland received numerous scholarships, including the Wisconsin Academic Excellence Scholarship and the Coulee Region Professional Women Scholarship. The 2017 graduate of West Salem High School is the daughter of Jason and Tricia Mulholland, La Crosse.
• My favorite UWL professors were: Faculty in the Communication Studies Department. They became my UWL family. From my near permanent residence in the CST lab to developing a strong rapport with each professor I had the opportunity to work with, the department has always supported my educational, career and personal goals.
The Jake and Janet Hoeschler Award for Excellence recognizes a College of Business Administration graduate for academic accomplishment and leadership on campus and in the community. Janet Hoeschler, a 1940 graduate, established the award in 1992 to signify a business-university partnership. Recipients receive $1,500.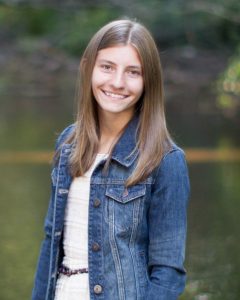 Sydney Emmerich graduates with a Bachelor of Science with majors in economics and finance: risk, insurance and financial planning concentration. Emmerich, a member of the women's track and field team, was named to the NCAA III All-Academic Women's Track & Field Team in 2018 and 2019. She received the Joe Laux Family CBA Top Scholar Award and David M. Cole Award in Economics and Finance, along with numerous scholarships. Emmerich was a member of the Financial Management Association and Investment Club. The Circle K member also worked with the campus Habitat for Humanity chapter. Emmerich has accepted a job as a fiscal analyst for the Legislative Fiscal Bureau in Madison, with plans to begin in June. The 2016 graduate of Medford Area High School is the daughter of Al and Michelle Emmerich.
• My favorite UWL professors were: Mary Hamman and John Nunley. I had Mary for Econometrics, and while it was a difficult class, she always did a good job explaining concepts. Even with her busy schedule, she did her best to be available to students and provide the necessary tools for us to be successful. She is always enjoyable to talk to and I've always been impressed by her knowledge and intelligence. I had John for Intermediate Microeconomic Analysis and Labor Economics. He is intelligent and always explains concepts well. But more so, he is just interesting to listen to. I always enjoyed sitting through his lectures, listening to him talk about real world matters relating to (or not relating to) topics we were covering.
The Strzelczyk Award in Science and Health recognizes an outstanding senior in the College of Science and Health for academic achievement, along with campus and community service. Robert, '54, and Judy Strzelczyk, who funded many physical therapy projects and scholarships, endowed the award in 1996. Recipients receive $1,000.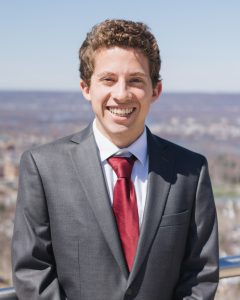 Mitch Bunting graduates with a Bachelor of Science in biology and chemistry, with a pre-dental track. Bunting received numerous undergraduate research grants, studying breast cancer treatment and climate change effects on coral. He also earned fellowships and scholarships. Bunting was president of the Pre-Dental Club, chair of the Campus Organization Council, and served on other campus committees. He was a mentor for students with disabilities, a volunteer for a pediatric clinic and a volunteer at a nursing home. After graduation, Bunting will conduct a summer research fellowship through the University of Minnesota School of Dentistry, where he will begin studying for his four-year dental degree. The 2017 graduate of Buffalo High School is the son of Randy and Nancy Bunting, Buffalo, Minnesota.
• My favorite UW-L professor was: Dr. Jennifer Klein is one of my all-time favorite professors and individuals at UWL. Klein is a caring, empowering, and unapologetic individual who will do anything to make sure each and every one of her students feels safe in her classroom. She pushes students to go beyond the in-class material and make connections outside of the classroom. This past winter Klein led an expedition to the Spanish Virgin Islands where a group of nine other UWL students and I got experience conducting coral research. There is nothing Klein wouldn't do for her students — even braving sea sickness on a small sailboat in the middle of the ocean!
The John E. Magerus Award for the Outstanding Graduating Senior from the College of Arts, Social Sciences and Humanities recognizes an outstanding graduate for academic accomplishments, leadership, and campus and community involvement. The award is named for Magerus, who retired in 2004 after 28 years as a professor and administrator in the college. Recipients receive $1,000.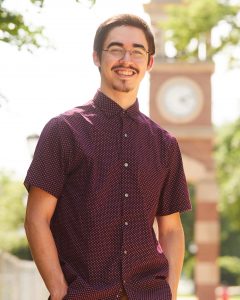 Mark Moralez graduates with a bachelor's in political science and public administration, along with a professional writing certificate. Moralez was deeply involved in student government, serving as Black Student Unity Senator, Chief of Staff and Faculty Senate Student Representative, along with being a member of the Joint Multicultural Affairs Committee and SUFAC vice chair. He was a keynote speaker at a national American Association of State Colleges and Universities convention. Moralez received CASSH recognition of excellence from the Political Science and Public Administration Department, as well as numerous scholarships. He will attend UW-Madison's La Follette School of Public Affairs to obtain a Master's of Public Affairs on a full-ride scholarship. The 2015 Rufus King High School graduate is the son of Glenn Moralez, and Angel Villarreal, Milwaukee.
• If I could take a class over, it would be: CST 110, the introductory speech class. Gerald Kember, my professor, would start each class playing music and having his students sit in a different seat. We were given a prompt to discuss with a different student each class. I have never felt more connected with an entire class before. He heard a speech of mine and was the first person to tell me I should run for public office. I declared my political science major the following semester and the rest is history.
The Rosandich Graduate Thesis Award recognizes the best graduate thesis, based on originality, impact and writing quality. The award is funded through the generosity of Thomas P. Rosandich, '54, founding president of the U.S. Sports Academy in Daphne, Alabama. The recipient receives $1,000.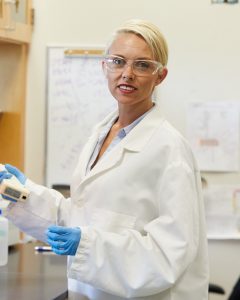 Allison Zank earned a Master of Science in clinical microbiology. Zank is one of only two UWL graduate students ever to be awarded a National Science Foundation Graduate Research Fellowship, which supported her work on campus. These fellowships more commonly go to students at large research-focused universities. Zank was selected for her research on a chemical compound that could become a new antibiotic to treat infections. She made several important discoveries that add to knowledge of how the drug works and makes it more effective. Her work directly applies to drug development, as well as providing scientists a greater understanding of the basic biology of the infectious bacteria she studies. Zank graduated magna cum laude with a Bachelor of Science degree in chemistry from Augsburg College in 2014. She works with the Veterans Administration in Minneapolis, where she lives.
• My favorite UW-L professor was: Bill Schwan. He does so much for so many people without creating dependence, teaching us each how to use our own resources and authority. Although he is highly accomplished, he is also very humble, and despite anything going on in his life, he always puts his students and work first. I am so grateful that I was able to learn from him.