Posted 1:56 p.m. Monday, Aug. 17, 2020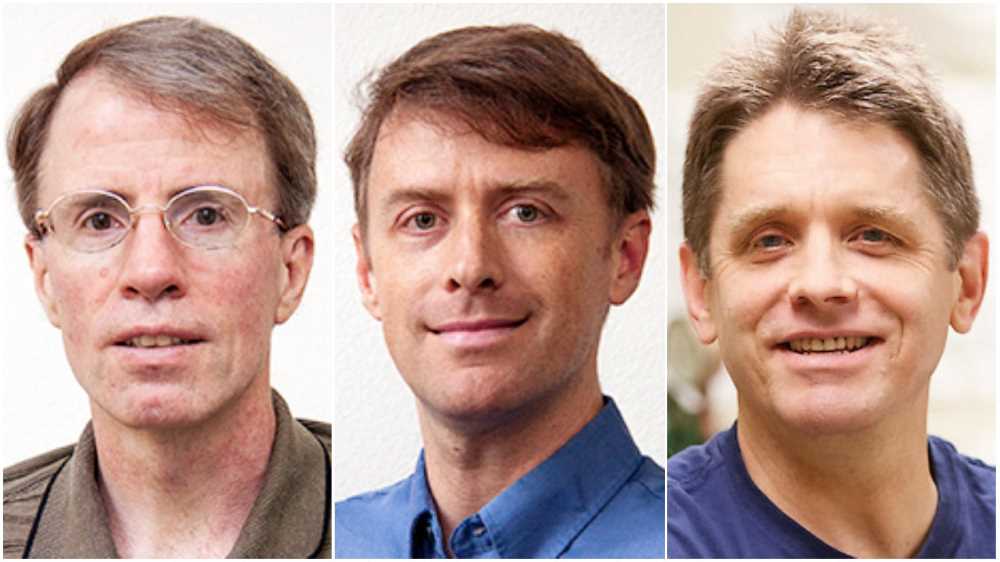 Projects include new staph drug, greener waste
A pair of grants from the nonprofit organization WiSys will support innovative research at UW-La Crosse.
Professors William Schwan, Microbiology, and John May, Chemistry and Biochemistry, have received $45,500 to research a lethal factor protein that is induced when Staphylococcus aureus, more commonly known as "staph," is exposed to a new drug.
The drug, patented as SK-03-92, was first developed by researchers in UWL's Biology, Chemistry and Microbiology departments. It may be an effective tool in killing bacteria associated with staph, which causes thousands of infections and deaths in the U.S. each year.
"We believe that the SK-03-92 drug may kill S. aureus by inducing the release of a lethal protein that lyses the bacteria cells within 20 minutes, which would be a novel mechanism of action for an antibacterial agent," Schwan explains.
Schwan and May had originally planned to hire three undergraduate researchers to assist with the project this summer. That may be delayed by COVID-19, however.
If the team is ultimately successful, Schwan says, the science and medical communities will gain a deeper understanding of the new treatment.
Meanwhile, chemistry and biochemistry Professor Robert McGaff has received $50,000 to study new methods of removing harmful compounds from fuel sources and industrial waste streams.
This emerging field, known as "green chemistry," focuses on reimagining products and processes in a way that reduces or eliminates harm to the environment.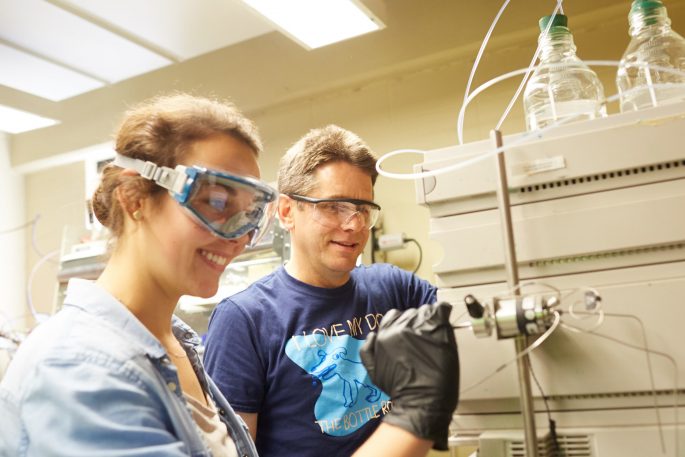 Originally, McGaff planned to supervise and troubleshoot the project, with three students conducting the lab work this summer. That plan has been scrapped due to COVID-19.
Now, McGaff intends to do some of the lab work himself, with a student carrying out the rest of the experiments.
If the project is successful, McGaff says there is potential for the commercialization of the new technology, for the creation of jobs in Wisconsin, and for licensing income for the UW System.
But that's not all.
"Our research," he says, "will hopefully benefit our entire planet."
McGaff isn't new to WiSys honors. In 2016, he received the inaugural Innovator of the Year Award from the WiSys Technology Foundation, for his research efforts to make Earth-friendly chemistry more commercially viable. The award recognizes one innovator annually from across the UW System.
About WiSys
WiSys is a nonprofit organization that supports UW System campuses by helping identify innovative technologies and bringing them to the marketplace. The group awarded more than $1 million in grants during the 2018-19 academic year.