Posted 2:34 p.m. Thursday, Dec. 10, 2020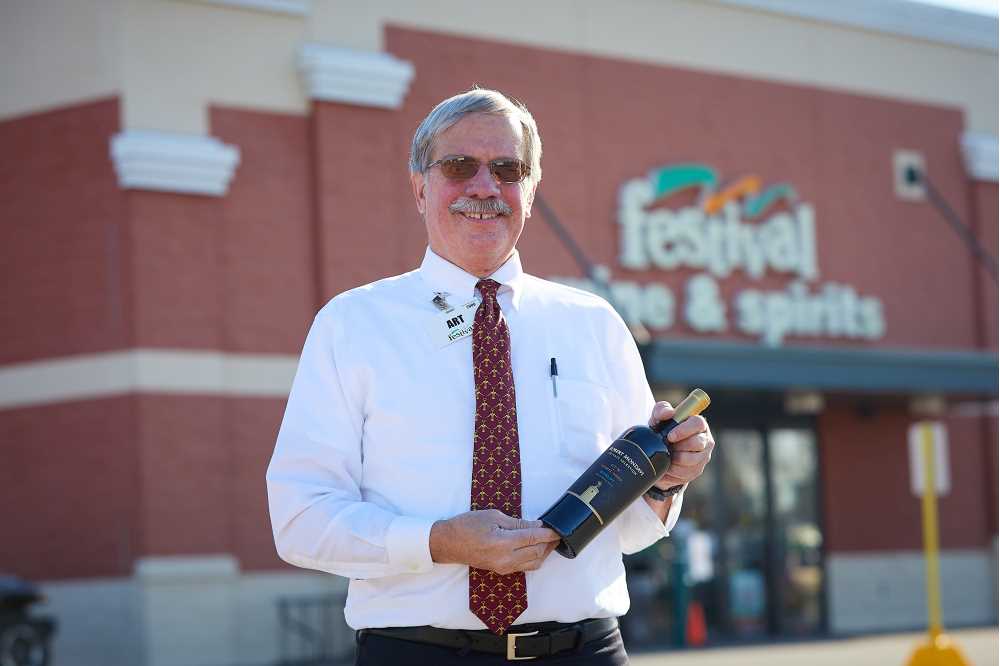 What's New Wednesdays to feature local wine connoisseur
Art Soell Jr. doesn't just love wine — he lives it.
Red, white, blended, sparkling — if it's made from fermented grape juice and sold by the bottle, Soell has likely sampled it and studied it during his half-century in the wine business.
On Jan. 13, just in time for Valentine's Day, Soell will share his wine wisdom in the latest installment of the UW-La Crosse Alumni Association's What's New Wednesdays series. The hour-long discussion will cover various wine and grape types, wine industries around the world, tips for making the most of your wine-drinking experience, and more.
"Wine is always changing, and it's neat because I've been around long enough to see it evolve," says Soell, who operated the former Soell's Wine and Liquor business in La Crosse. He now works part-time as a wine and spirits specialist for Festival Foods. "Wine in this country has come a long way in the past 40 to 50 years. It's cool to see."
In La Crosse, wine is practically synonymous with the Soell name.
When Prohibition ended in 1933, Soell's grandfather, Otto Soell, and father, Art Soell Sr., began selling alcohol from the family's drug store at Fifth and Main. In 1965, as if anticipating the impending wine craze, Art Sr. closed the drug store and converted it into a full-fledged wine and liquor store.
Soon, the younger Soell began working alongside his father and opened a second store on Mormon Coulee Road.
The pair traveled to vineyards all over Europe, meeting with winemakers and searching for new varieties to bring back to La Crosse. Art Sr. even became a knighted member of the Confrérie des Chevaliers du Tastevin, an exclusive fraternity of Burgundy wine enthusiasts in central western France.
After his father closed the Main Street store in 1997, Soell continued the family business at the Mormon Coulee Road location. Nearing retirement, he closed the store in 2004 and was offered a part-time job with Festival, where he provides input to customers and store managers.
As much as he enjoys traveling the world and sipping rare and expensive wines, Soell derives just as much satisfaction from helping people find the perfect bottle for their enjoyment.
"I can see how university teachers get so involved in their work," he says. "It's a nice thing to be able to share your knowledge when you're passionate about something."
How to watch
Soell's presentation, "Wine & Wine Tasting 101," is set for 5 p.m. CST Wednesday, Jan. 13.
Click here to register for this free event. The link to the presentation will be emailed to attendees at noon on the day of.
Be on the lookout
The winter issue of the Lantern that is normally printed will be exclusively online. Look for the new issue later this month. See the updated Wittich Hall, get the scoop on a Harley-riding alum who also leads yoga, and find out more about faculty favorite Anne Galbraith.