Posted 9:12 a.m. Wednesday, March 15, 2023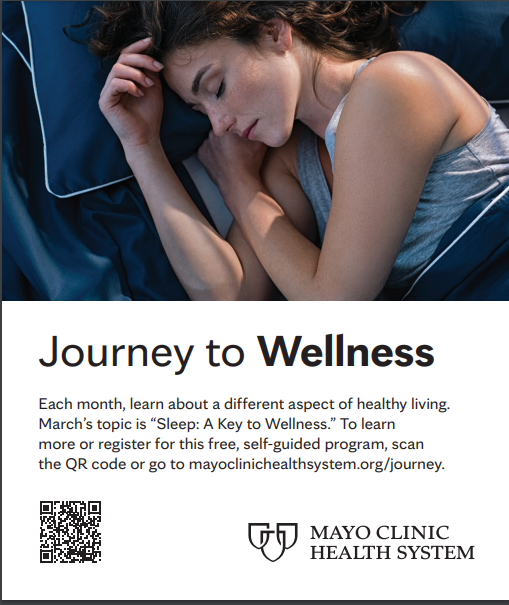 UWL HR is excited to share with you a new Wellness Opportunity!
The Mayo Health system is excited to offere this free, self-guided healthy living program! Each month, you will have the opportunity to explore a toolkit that focuses on a unique health and wellness topic.
Start Your Journey to Wellness
Being healthy, or keeping your workforce healthy, can be hard. Wading through all the resources can be overwhelming. Mayo Clinic Health System has cut through the noise and bundled key materials into free monthly toolkits to keep you, your family, your friends and your employees healthy.
Program benefits include:
Get reliable and accurate information from a trusted health care source.
Have resources and activities at your fingertips.
Save time by using the toolkit resources delivered directly to your inbox.
How it works
Each month, we'll focus on a different aspect of healthy living. During this yearlong program, you use the provided resources and activities, choosing those that are important to you and completing them on your schedule.
Receive monthly emails.
Those who register will receive access to a new toolkit each month that includes resources such as blogs, videos, handouts and activities. You'll also have access to explore resources from previous months.
Here's what you can look forward to in 2023:
March — Sleep: A key to wellness
April — Make social connections
May — Reduce stress and anxiety
June — Exercise your brain
July — Eat smarter
August — Rethink your drink
September — Benefit from a grateful heart
October — Reduce your cancer risk
November — Prevent diabetes
December — Be healthy during the holidays
Register today at https://www.mayoclinichealthsystem.org/wellness/journey