Posted 12:30 p.m. Monday, Dec. 5, 2022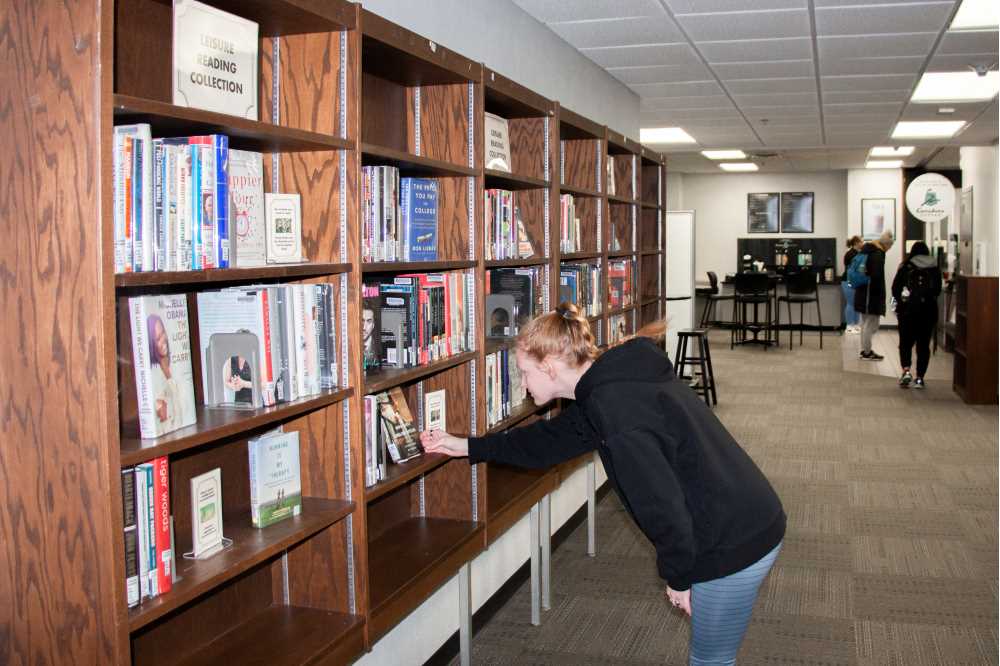 Leisure reading at Murphy Library
By Pam Cipkowski (she/her/hers)
As you've been waiting in line for your coffee at Murphy's Mug this semester, you may have noticed something new in that area of the library: our revamped Leisure Reading Collection! The Karin Sandvik Leisure Reading Collection has been around for years, but its old location on the second floor of the library wasn't always easy to find. Now that it's just inside Murphy's Mug, the Leisure Reading Collection is already getting much more visibility.
Students often ask for books they can read just to relax—something that isn't a textbook or assigned to them. Over the summer, Pam Cipkowski, Murphy Library's Collection Development Librarian, and Becca Strandlie, Collection Development and Acquisitions Assistant, reconceptualized the Leisure Reading Collection to include many current favorites on college students' lists, such as books by Colleen Hoover and Casey McQuiston, and other titles to attract a wide audience of students, faculty and staff.
So far, the refreshed collection and new location seem to be a hit. Earlier this semester, a whiteboard was placed near the collection where patrons could share their favorite authors and titles they would like to see as part of the collection. We were surprised and pleased by the number of responses and have added many of these suggestions to the collection.
The collection includes book recommendations from librarians, staff, students and others on campus. Provost Betsy Morgan, Library Director John Jax, and others have shared their recommendations for books they have read, and those books have been highlighted on the Leisure Reading shelves with "shelf talkers" so others can see those recommendations.
Recommended titles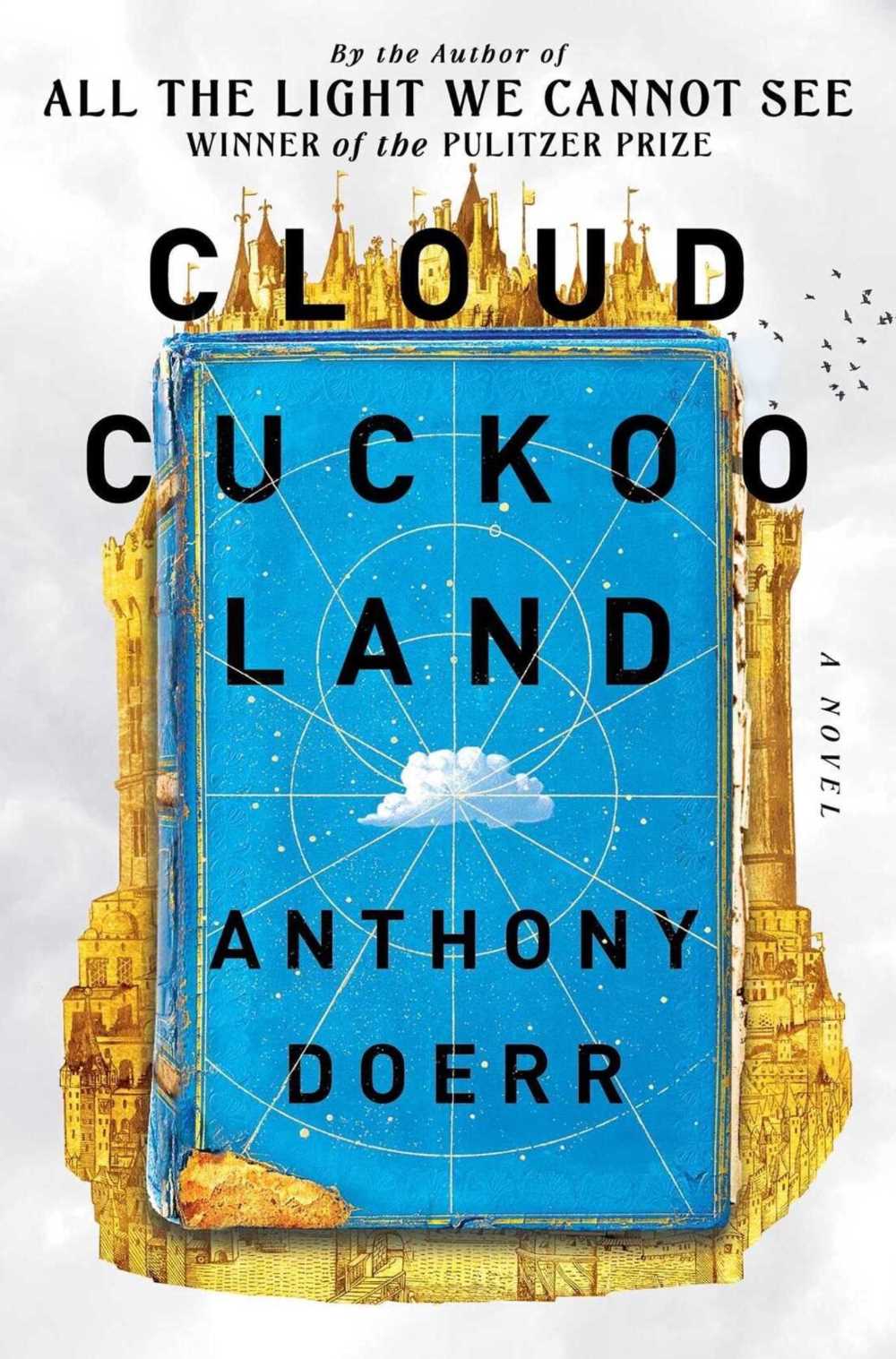 CLOUD CUCKOO LAND By ANTHONY DOERR
"Doerr's beautiful and lyrical writing is evidenced in his book "All the Light We Cannot See." This book took me longer to get into than the former as it inter- weaves several time periods and characters and the relationships among them are not clear for a long while. However, he brings the threads together at the end in a way that I found satisfying and worth the wait. It was a book that I needed quiet and time to "fall into" and to complete but I'm glad I made the time. His characters have depth and nuance, and the varied components of this story are compelling. For me, thinking about a book several days after reading it is always a sign that it was a good read. I think he is a compelling and beautiful writer with stories that speak to the human condition."
Recommended by: Betsy Morgan, UWL Provost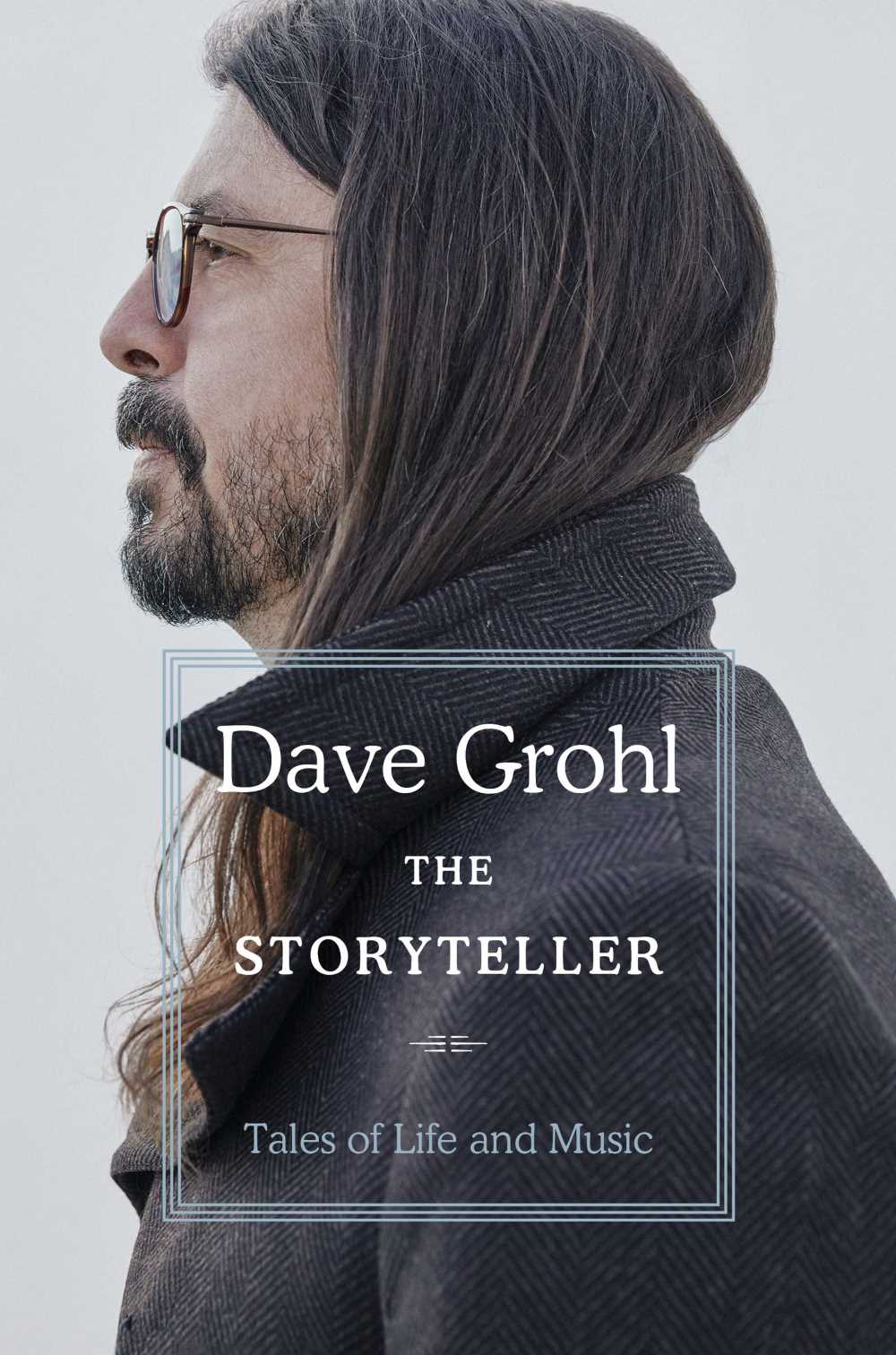 THE STORYTELLER: TALES OF LIFE AND MUSIC By DAVE GROHL
"Not to be obvious, but Dave Grohl is talented beyond his musical adventures. Readers will wonder how he can do so much and when does he sleep? Best known as the drummer for Nirvana and founder/front man of mega huge rock band, the Foo Fighters, Dave's well-written work will captivate, amaze, and even cause skeptics to laugh out loud at many of the entertaining accounts of his life. The only downer is that his book seems like it ends too early and cruelly teases readers that more will be written! Read to find out what U.S. President called him, "dude." (Hint- it's not who you'd think...)"
Recommended by: John Jax, Murphy Library Director
*This book is also available as an audiobook and ebook via OverDrive.