Posted 2 a.m. Wednesday, May 3, 2023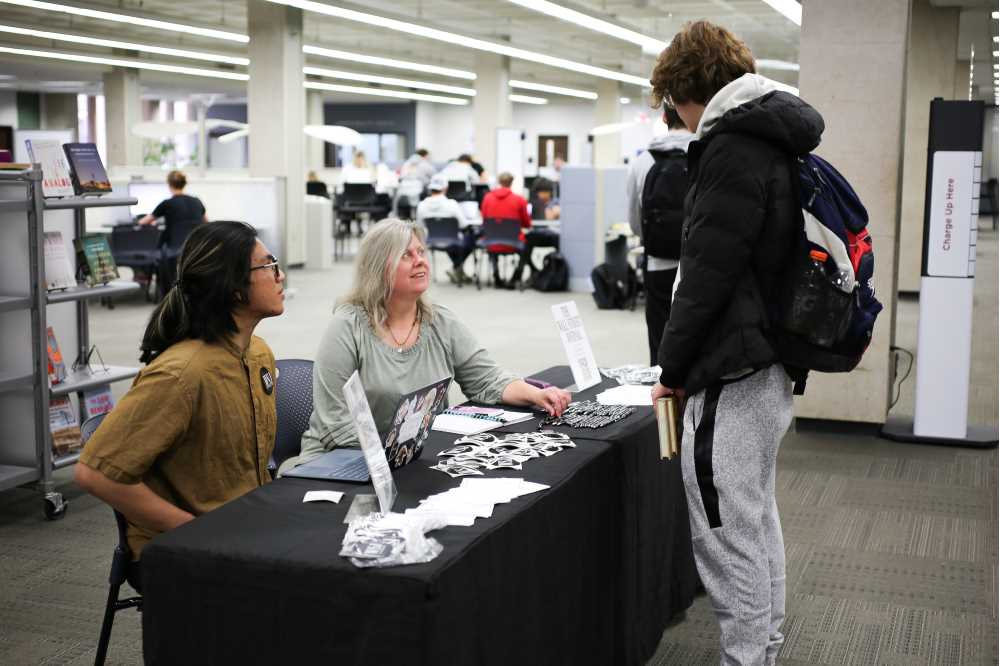 Library partners with College of Business Administration for campuswide access
By Pam Cipkowski (she/her/hers)
Murphy Library, with the generous support of the College of Business Administration (CBA), has acquired a campuswide subscription to WSJ.com, the web interface of the Wall Street Journal. All UWL faculty, staff and students can now get unlimited access to news, curated newsletters, podcasts and videos, career insights and other content available through WSJ.com.
Having access to the Wall Street Journal via the newspaper's web interface has been on the library's wish list of electronic resources for quite some time. Users prefer WSJ.com's graphical interface where they can browse the newspaper's web page and click on articles, rather than simply accessing full-text content through a third-party provider's database. Additionally, a WSJ.com subscription normally comes at a cost of several hundred dollars a year for individual users, and this new subscription through the library has eliminated that cost for the campus community.
The CBA envisioned access to WSJ.com as well, and when the opportunity became feasible, faculty and staff at Murphy Library worked with T.J. Brooks, Dean of the CBA, to orchestrate the process. The CBA has generously offered to provide full financial support for access to WSJ.com for the next five years.
To activate your complimentary WSJ membership, go to WSJ.com/uwlax and create an account using your UWL email. Once registered, you will automatically be redirected to your account each time you go to WSJ.com.
More information about this resource can be found on the library's Wall Street Journal guide. If you have any questions or need assistance signing up for and accessing this resource, please contact Collection Development Librarian Pam Cipkowski (pcipkowski@uwlax.edu) or Electronic Resources & Acquisitions Librarian Madan Mohan (mmohan@uwlax.edu). We hope you find WSJ.com a valuable new addition to Murphy Library's collections.